Gluten-Free Chocolate Cream Pie Recipe
Serve Up a Slice of Heaven With (Gluten-Free) Chocolate Cream Pie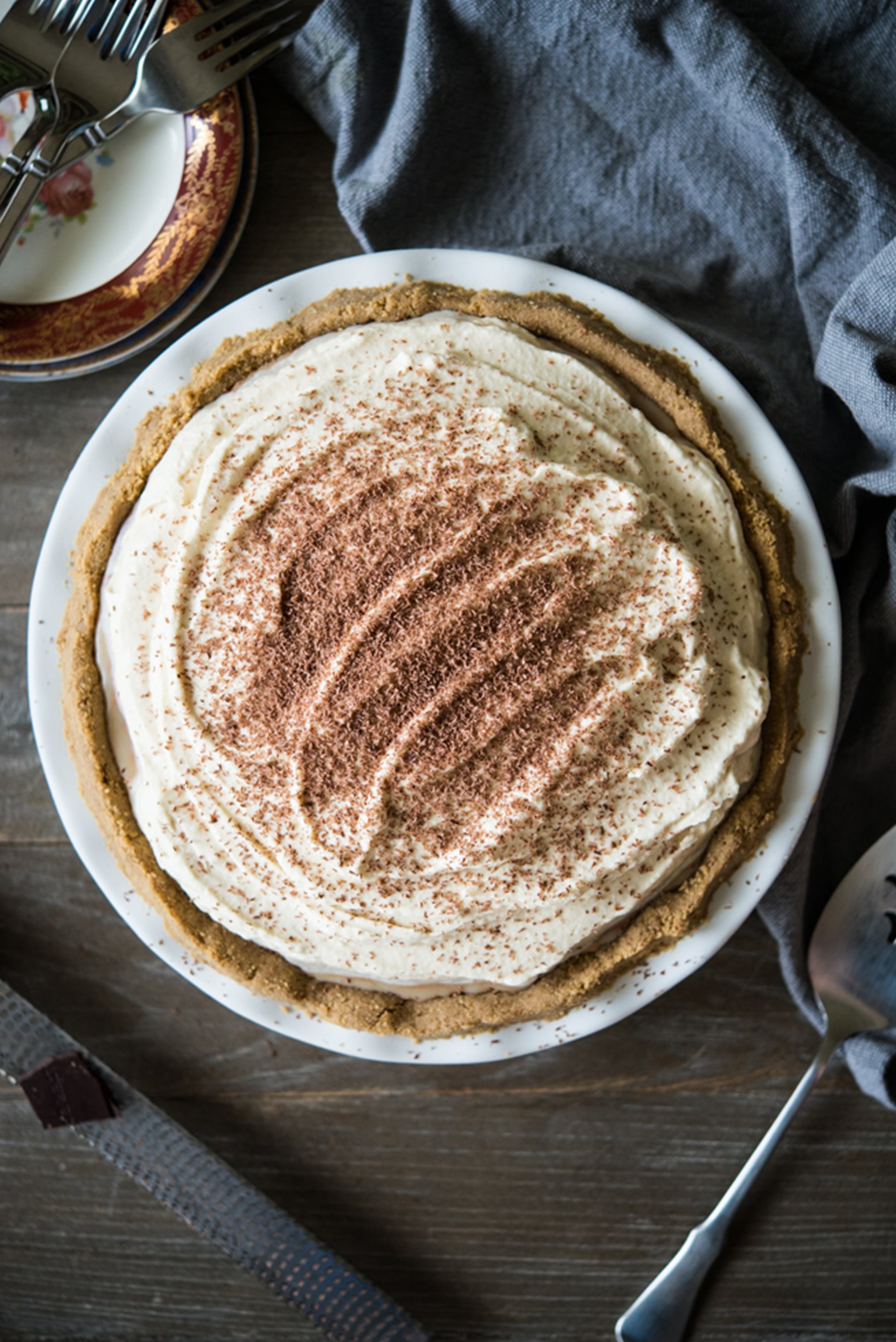 To many of us (yes, we're including ourselves in this), the holiday season is synonymous with pie season. But what does that mean for your health, your wellness . . . and your waistline?
Thanks to decadent yet health-conscious recipes like this one, you can indulge away without worry. Paleo (goddess) blogger and author of Fed + Fit, Cassy Joy Garcia, created this insanely delicious chocolate cream pie — and it's Paleo and gluten-free. Of note: while dairy is a grey zone for Paleo dieting (some dieters are for it and others are not), this recipe calls for grass-fed milk to create the whipped cream topping. You alternatively could use coconut milk.
Resume all holiday merriment with this chocolaty dessert that won't mess with your healthy eating goals!
Gluten-Free Old-Fashioned Chocolate Cream Pie
From Fed + Fit by Cassy Joy Garcia
Notes
This recipe calls for gluten-free graham crackers, and Cassy recommends S'moreables.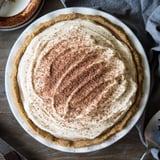 Ingredients
Graham Cracker Crust
2 boxes (about 450 grams) gluten-free graham crackers
1 1/2 sticks grass-fed butter (12 tablespoons), softened and cut into 1/2-inch chunks
Honey-Sweetened Whipped Cream
1 litre (or 2 pints) heavy whipping cream (grass-fed is ideal), chilled
225 grams honey
1 teaspoon vanilla extract
Chocolate Mousse
175 grams chocolate chips
3 eggs at room temperature, eggs and whites separated
Garnish
1 square dark chocolate
Directions
For the graham cracker crust, place the two boxes' worth of graham crackers into a food processor and pulverise until you have a fine powder (no chunks). Adding 4 tablespoons' worth of softened butter pieces at a time, pulse the food processor with the butter.
Continue for the rest of the butter, until the graham cracker crust comes together in a flaky, slightly crumbly dough. Spoon the dough into a pie pan. Working the dough along the bottom of the pan and up along the sides, form an even 1/4-inch-thick crust with your hands. If pieces of the crust feel too crumbly, remix until it holds together.
For the honey-sweetened whipped cream, add all the ingredients into a large mixing bowl. Using either a stand mixer or hand mixer, whip the ingredients together until stiff peaks form. This may take about 5 minutes. Set aside in the fridge to chill while you prepare the mousse.
For the chocolate mousse, melt the chocolate chips in a double boiler over simmering water. Stir continuously until it's completely melted then set aside off the heat.
Place the egg whites in a medium-size bowl and whip with a mixer until they form stiff peaks.
Once the chocolate is cooled so that you can touch it, stir in the three egg yolks. Note: if the eggs are not at room-temperature, the chocolate may seize up — this is OK. Don't sweat it, the chocolate will still melt into the rest of the ingredients.
Fold the whipped egg whites into the chocolate until well-incorporated.
Spoon in about 1/4 of the whipped cream and fold into the chocolate mixture. Then, fold in another 1/4 of the whipped cream. Pour this now lightened and evenly combined chocolate mousse into the chilled pie crust. Place the chocolate-mousse-filled crust in the refrigerator for about 1 hour, or until the mousse starts to set.
To assemble, spoon the remaining half of the whipped cream over the chocolate mousse, sprinkle the top with the shaved chocolate (using a microplane or hand grater), and chill for an additional hour before serving. Serve chilled and with an extra sprinkle of shaved chocolate if desired!
Information
Category

Desserts

Cuisine

North American

Yield

10

Total Time

2 hours, 29 minutes, 59 seconds