Gluten-Free Protein Doughnut Recipe
The Guilt-Free Doughnut Recipe That Proves You Don't Have to Count Cake Out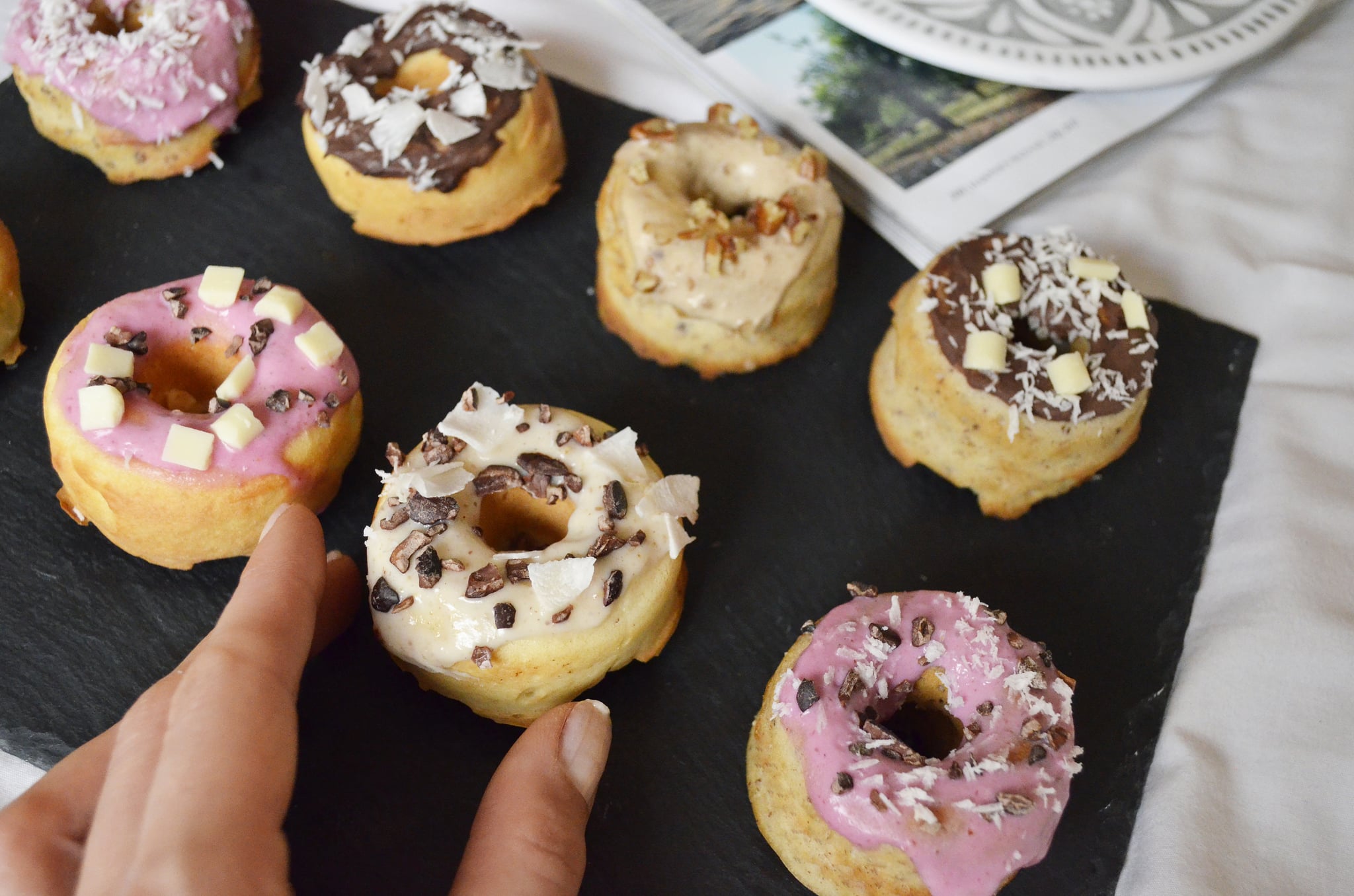 Starting out on a clean-eating journey should never feel limiting. Being more conscious of eating nutrient-dense foods doesn't mean there's no room for the foods you love. If desserts are your heart's truest desire, these guilt-free, protein doughnuts are about to be your favourite sweet treats.
Ingredients
40 grams gluten-free flour
1/4 tablespoon xantham gum
2 tablespoons stevia
38 grams (1 scoop) of vanilla meal replacement or protein powder of your choice (this recipe used Huel Powder)
100 millilitres soy milk
1 tablespoon coconut oil
1 tablespoon agave nectar
1 egg
2 teaspoons baking powder
1/2 teaspoon vanilla extract
1 teaspoon unsweetened apple sauce
Pinch of salt
Crunchy toppings of your choice, such as chopped nuts, cacao nibs, sugar-free chocolate chips, or coconut flakes
Directions
Doughnut Mix:
Preheat your oven at 180°C.
Add all dry ingredients to a bowl and mix. In a separate bowl, add butter, soy milk, agave nectar, vanilla extract, egg, and apple sauce and mix.
When both are fully blended, pour the wet mixture into the dry one and mix together until the consistency is smooth.
Grease your doughnut tray and pour your mixture in.
Place tray in oven and bake for 8 to 10 minutes, checking frequently to avoid burning them.
To check if they're done, stick a toothpick through one (if it comes out clean, they are done; if there's still some stickiness from the doughnut mix, leave them in for a couple more minutes).
Once done, cool your doughnuts on a cake stack.
Frosting:
To make your own frosting, follow these delicious recipes for either chocolate avocado frosting or cereal milk glaze and tweak them to your liking.
Information
Category

Doughnuts

Total Time

29 minutes, 59 seconds