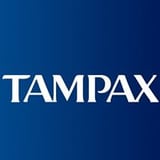 We've partnered with Tampax to highlight the unexpected workout essentials you should always keep on hand, from must-have skincare products to just-in-case toiletries.
If you want to get serious about fitness, it starts with your gym bag. Your beat-up trainers and ratty old t-shirt might be fine for half an hour on the treadmill, but they aren't going to cut it during a really tough workout.
When you're equipped with all the fitness gear you need, it seems like you can accomplish anything in the gym. Before your next workout, make sure your gym bag is stocked with these eight upgraded essentials. Now go after those personal records!
Shutterstock
Trendy Workout Gear
If you're used to exercising in ratty t-shirts and gym shorts, it's time for a change. Upgrading to well-made, fashion-forward leggings, sports bras, and tops will not only make you feel more confident, but it will also give you the motivation you need to power through a tough workout. Plus, you can wear your stylish gym kit for a day of running errands, then head straight to a workout without having to change!
Oil Cleanser
Your skin will thank you for taking off your makeup before hitting the gym. Stash a travel-size bottle of oil cleanser in your bag so you can start your workout with a clean face. No more foundation running down your neck!
Tampax Pearl Compak
Getting caught unawares by your period can mess up your plans. Make sure you never have to skip a workout because of that time of the month by keeping a few Tampax Pearl Compak tampons in your bag.
A Reusable Water Bottle
There's no need to shell out extra cash for a disposable water bottle or wait in line for the communal water fountain — just keep a reusable bottle on hand. You're also making the environmentally conscious choice!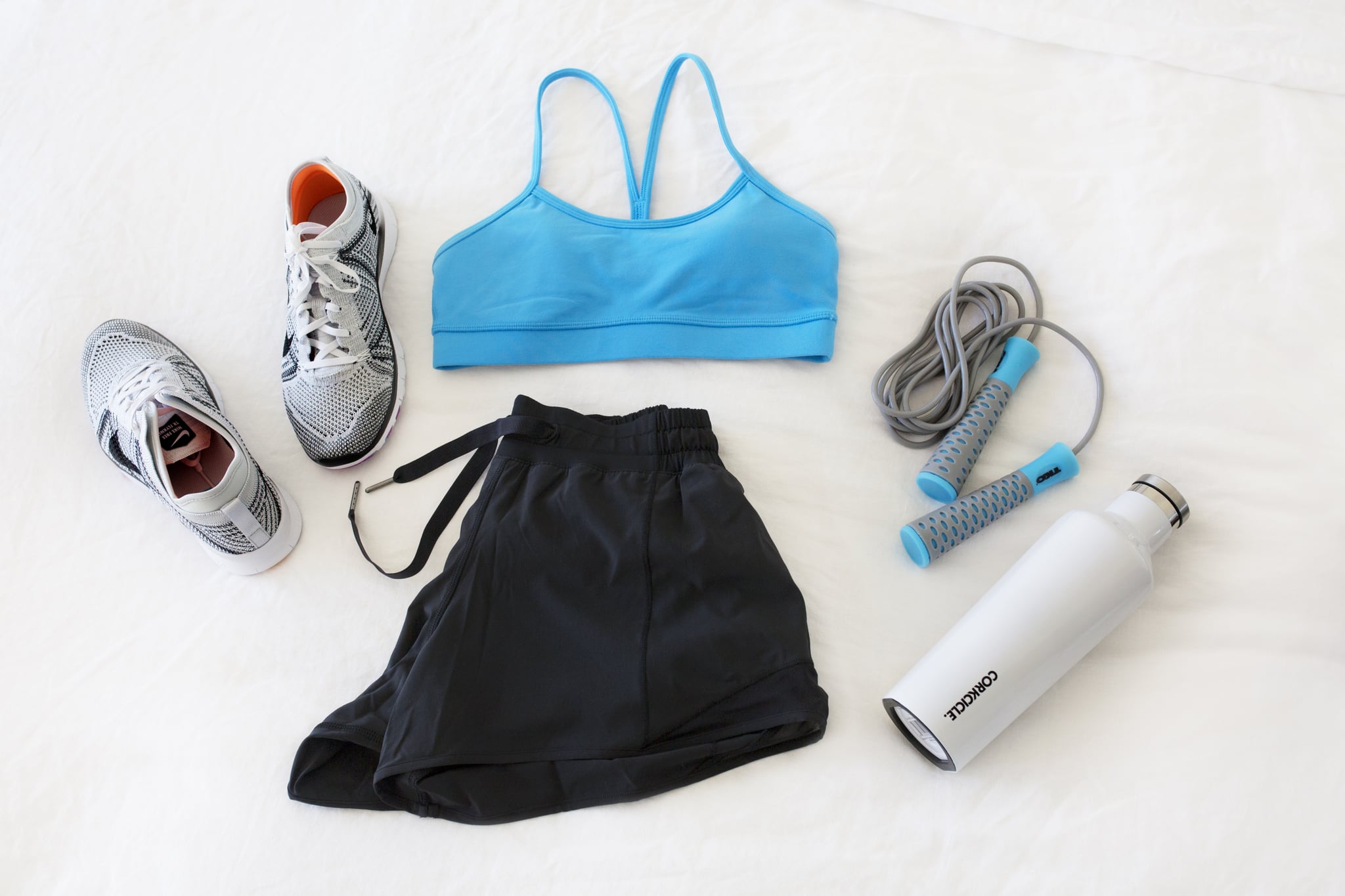 POPSUGAR Photography / Sheila Gim
Protein Bites
If you don't have the proper fuel, you won't be able to crush your workout. Keep a few healthy nonperishable snacks like protein bars or nuts and dried fruit in your bag so you don't have to exercise on an empty stomach.
Extra Socks
Trust us, you don't want to have to go barefoot in your trainers during a cycling class or wear your holey, mismatched socks in a Pilates class. Make sure you have the proper footwear for any kind of workout by always having an extra pair of sports socks on hand.
Wireless Earbuds
The cords on earbuds and headphones can be a total pain when you're trying to work up a sweat. Swap that old pair out for a brand new set of wireless headphones or earbuds, so you can do everything from running on the treadmill to lifting weights without getting tangled up in a cord.
Face Mist
Refresh and revitalise your skin post-workout with a spritz of face mist. Look for formulations with natural ingredients like rosewater, green tea leaf extract, and orange flower water. It's a nice treat — especially when you don't have time for a shower.
More From Tampax
Try Tampax Pearl Compak Tampons for yourself!