Halle Berry Bikini Body Tips
Halle Berry's Advice For Getting a "Beach Body" Is the Summer Guide We've Been Waiting For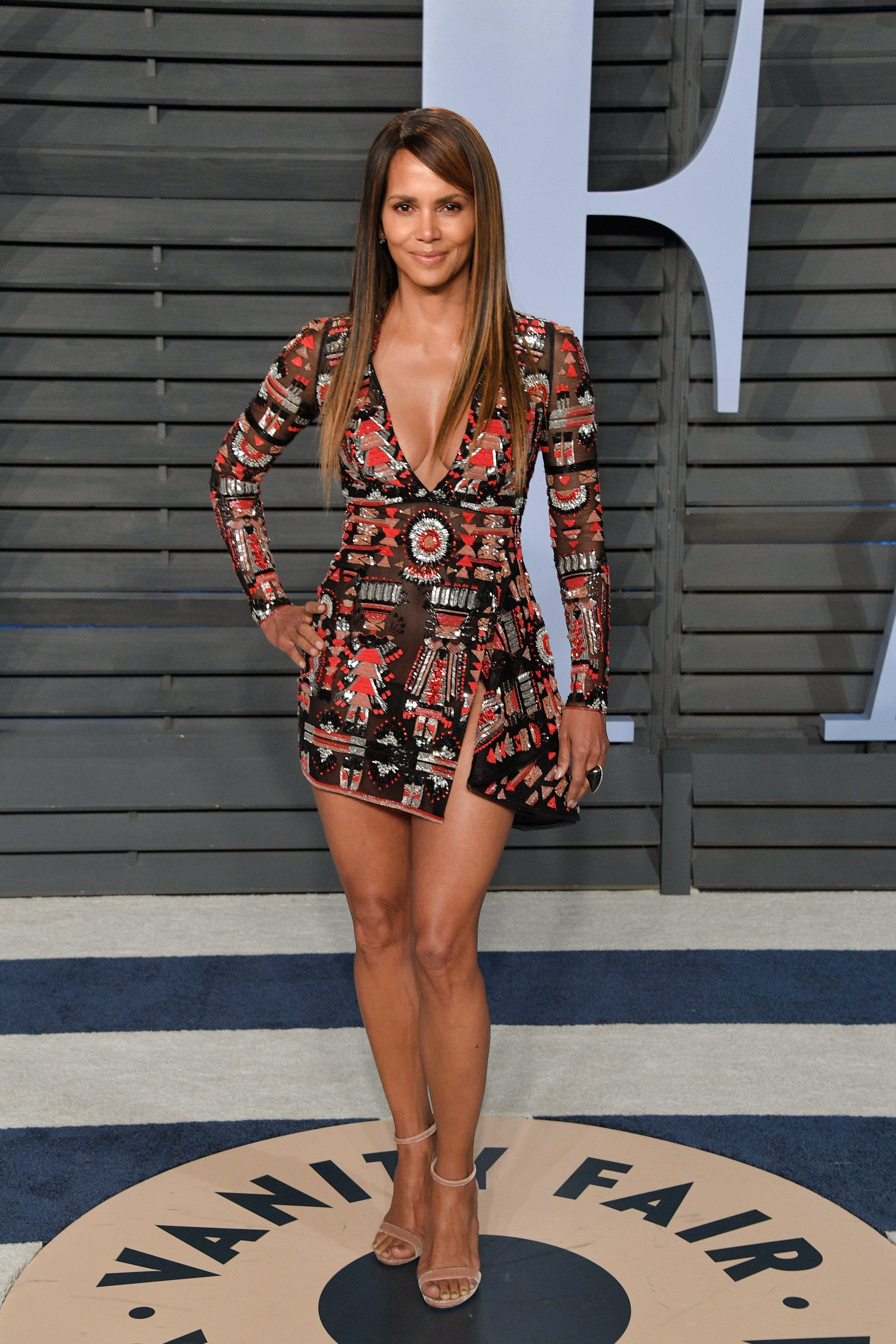 Even Halle Berry knows that achieving your fitness goals can be hard. In today's episode of "Fitness Friday" on Instagram, Halle Berry took the time to talk about feeling confident in your body no matter the shape or size.
Underneath a sexy photo of Halle posing in lingerie she wrote, "For me having a great beach body is so much more than looking good in a bikini, it's more about feeling good in your body!" Everyone deserves to feel confident and sexy in their bodies, and Halle said that prioritizing her health and wellness is what helps her feel confident about her body. She continued to drop gems saying, "No matter what the actual shape of your body is, when you can put on a bikini or swim trunks and FEEL confident, that's the win."
As a bonus, she threw in a total-body workout that can be done anywhere. Check it out below.
Crazy 8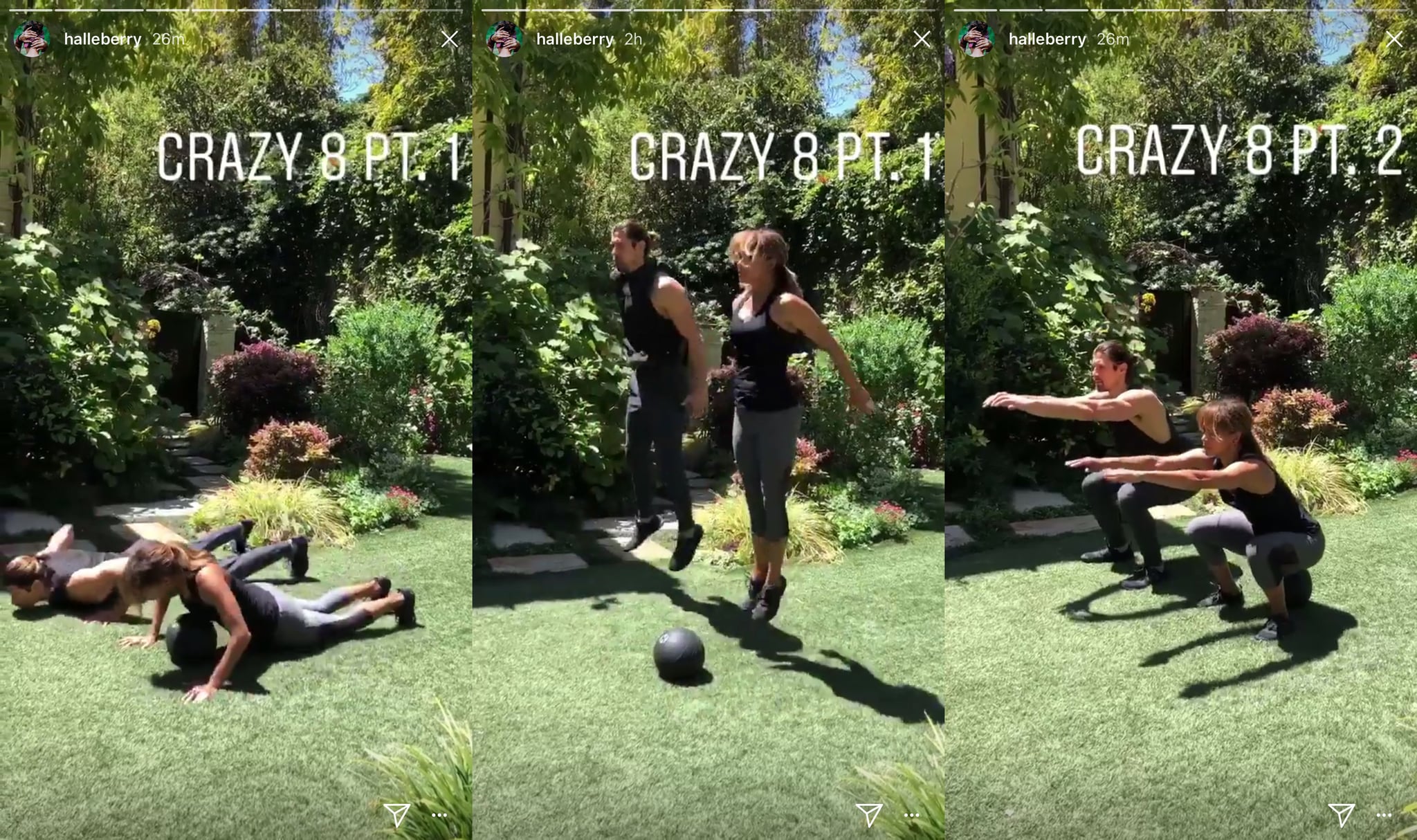 Halle said to do eight push-ups over the ball, and then jump as high as you can (similar to a burpee). Next, do eight squats making sure your butt touches the medicine ball every time. Repeat in a decreasing ladder, with the next set being seven reps of both exercises, then six, and so on until you reach one rep of each. Repeat three times.
Buddy Back To Back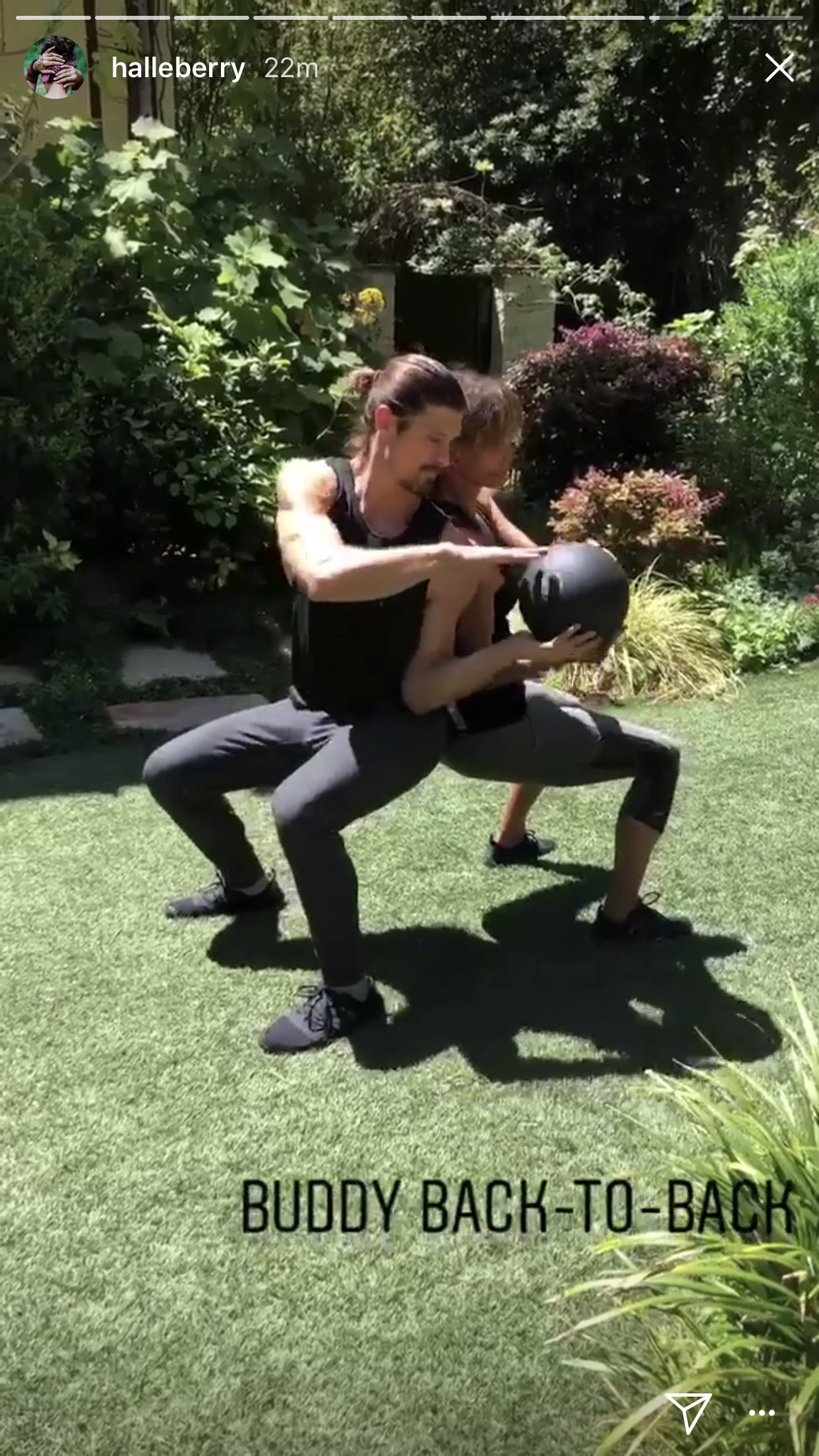 With a partner, position your bodies back to back in a squat. Begin to pass the medicine ball off to one another. Repeat for three sets of 20 reps.
Fly Swatter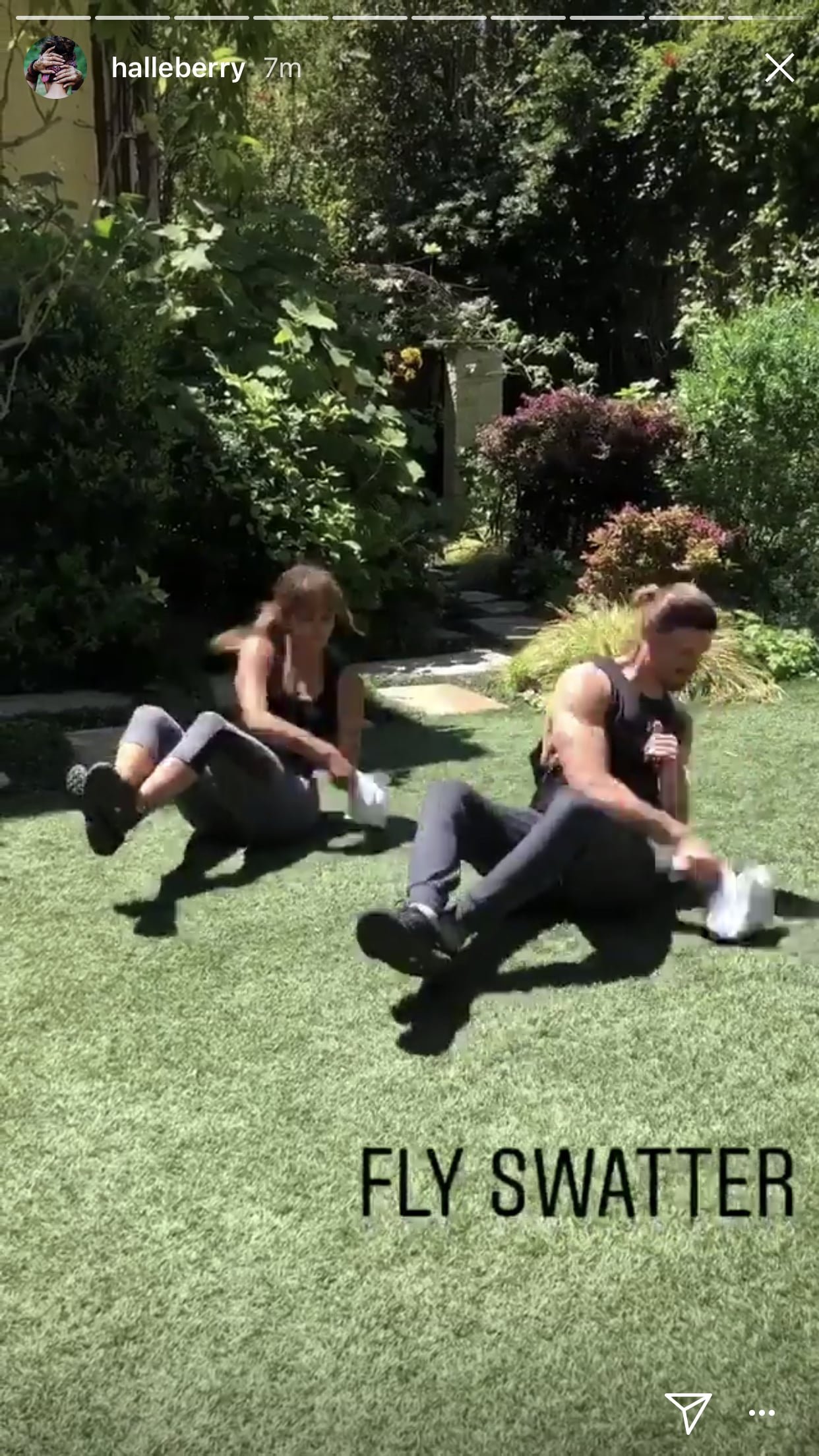 Finally, finish off with the Fly Swatter, which is similar to a Russian Twist. As you twist, use your towel to swat the opposite side of your body. Halle suggests doing three sets of 40 swats.
And here's another sexy picture of Halle Berry in a bikini — just because.