Healthy Chocolate Chia Pancake Recipe
These Healthy Chia Pancakes Are Your Next Chocolate Fix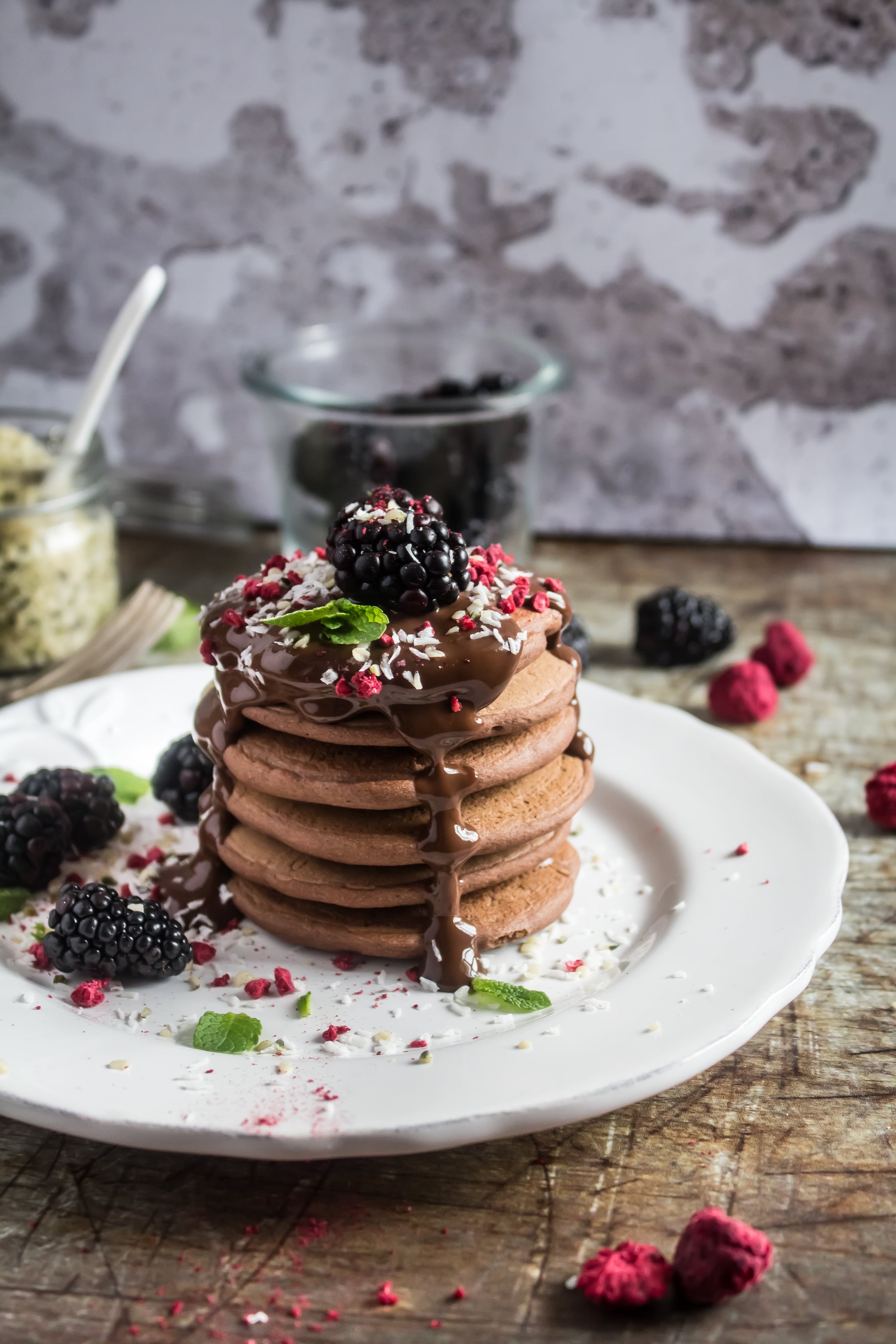 Breakfast is the first meal of the day, so it only makes sense that all breakfast foods are undisputedly delicious. Especially when it comes to pancakes, which you can seemingly have in whatever flavour your heart desires. If it's a healthy chocolate fix that you need, get ready to add this cocoa-y recipe to your favourites.
Chocolate Chia Pancake Recipe
Linwoods
Notes
You can make the chocolate sauce ahead of time and store in the fridge.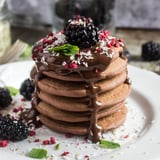 Ingredients
For the pancakes:
60g oats
15g raw cacao powder or cocoa powder
1 tsp baking powder
60g ripe banana
125ml unsweetened almond milk
7g (about a tablespoon) milled chia seeds (this recipe uses Linwoods milled chia)
1-2 tsp maple syrup (add according to your preference)
1/2 tsp vanilla extract
For the chocolate sauce:
1 tbsp (7g) raw cacao powder or cocoa powder
1 tbsp maple syrup
2 tbsp full-fat coconut milk
1 tsp arrowroot starch
1 tbsp (15ml) water
Directions
Place all your pancake ingredients in a blender and blitz until smooth. Set the batter aside while you preheat the pan.
Heat a nonstick pan over a medium heat and cook your pancakes. About 2 1/2 tablespoons of batter should equal 1 pancake.
Cook for 2-3 minutes, flip, and cook for 2 minutes more. To make flipping easier, place pan under a preheated grill for 1 minute, return to the stovetop, and cook for 1 minute more.
For the chocolate ganache, whisk together the first 3 ingredients in a pot, bring to the boil, and simmer for 2 minutes.
Mix together water and arrowroot starch. Add to the pot, and whisk to combine while it simmers. Allow to heat through and thicken for 1-2 minutes.
Serve pancakes topped with chocolate sauce, some hemp seeds, desiccated coconut, and blackberries.
Information
Category

Breakfast/Brunch, Pancakes/Waffles

Yield

2 servings
Image Source: Linwoods / Peachy Palate