Healthy Eating Tip: Use These Instead of Salt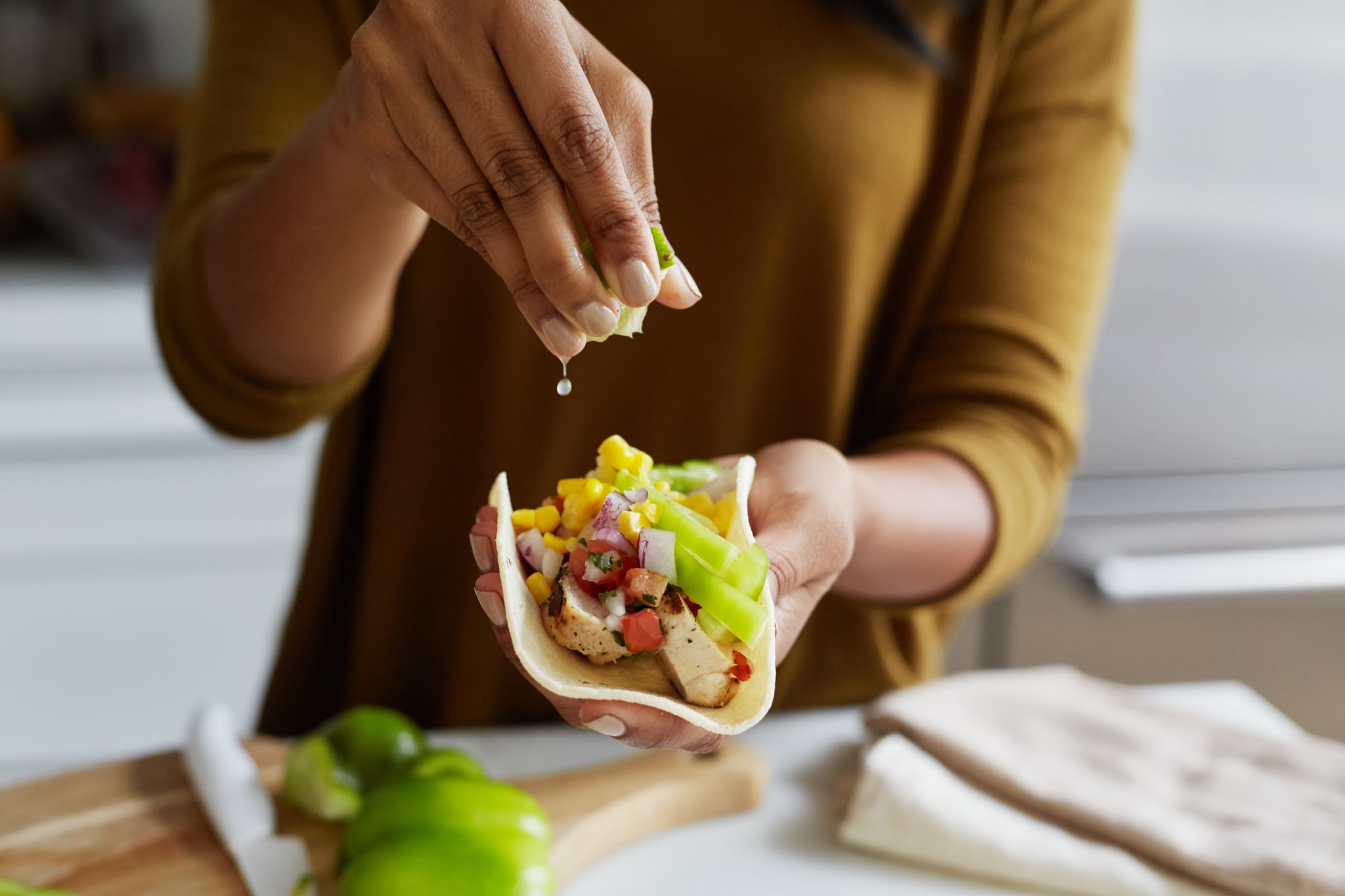 Are you one of those people who has to add a dash of salt to all your food? Since many of the foods we eat are loaded with sodium, especially premade ones, adding more salt to your meals can cause you to surpass the daily recommended amount in a flash. I'm a huge salt fan myself, so I understand your love affair with this tasty, white stuff, but why not add flavour to your foods instead? Try these instead of salt:
Squeeze of fresh lemon juice (I always keep lemons in the fridge)
Chopped fresh herbs, such as rosemary, cilantro, oregano, and basil
Fresh ground pepper or red pepper flakes
Finely chopped onion
Finely chopped fresh ginger
Minced or powdered garlic (not garlic salt)
Balsamic or apple cider vinegar
Salt substitutes

At first it's tough not to reach for a pinch of salt when you eat, and it's a hard habit to break, but your taste buds will soon get used to the delicious new flavours in your food. Less salt means lower blood pressure and less bloating, so the rest of your body will be psyched, too.

What is your favourite salt substitute? Share it with us in the comment section below.
Image Source: POPSUGAR Photography / Sheila Gim