Henry Avocado Recall 2019
Attention Guac Fans: California-Grown Avocados Are Being Recalled in 6 States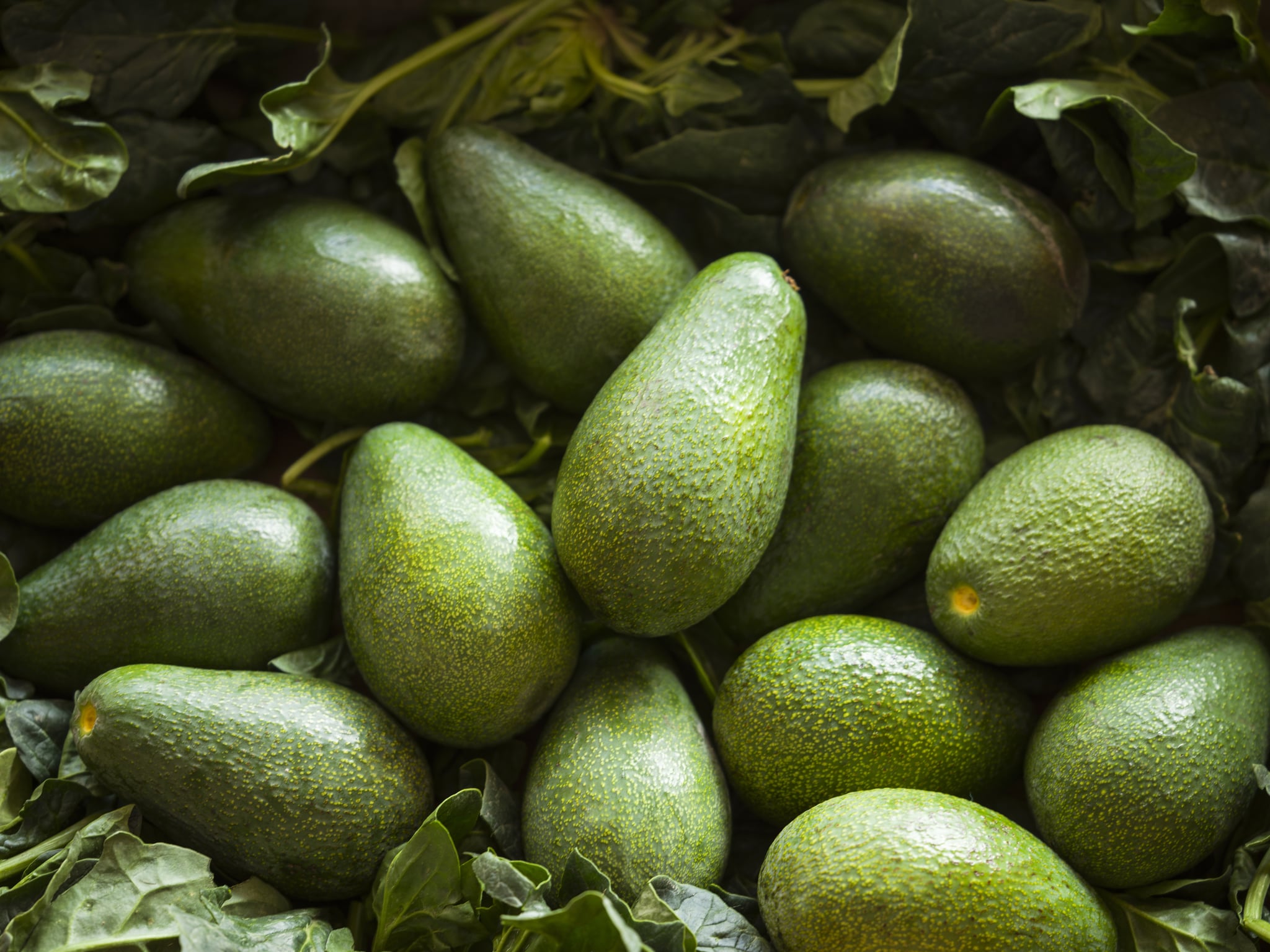 Brunch wouldn't be the same without avocado toast or an avocado-topped egg scramble. But, like many foods in your grocery store aisles, avocados can get exposed to bacteria. On March 23, Henry Avocado Corporation announced that it's issuing a voluntary recall of California-grown conventional (aka, non-organic) and organic avocados for potential listeria contamination. This came after samples taken during a routine government inspection at the company's Escondido, California packing facility tested positive for Listeria monocytogenes. At this time, there are no reported illnesses, according to a statement released by the company.
Avocados subject to recall include bulk shipments from late January 2019 (when Henry Avocado says it started packing at this California facility) onward, and the shipments were distributed to six states: Arizona, California, Florida, New Hampshire, North Carolina, and Wisconsin. Avocados imported from Mexico and distributed by Henry Avocado are not being recalled, and "Henry Avocado is contacting all affected customers to confirm that the recalled products are immediately removed from store shelves," reads the statement.
Listeria monocytogenes is a bacteria that can cause listeriosis, an infection with symptoms like fever, diarrhea, severe headaches, confusion, and nausea. According to the CDC, pregnant women and their newborns, adults aged 65 or older, and people with weaker immune systems are more at risk of getting this infection. Henry Avocado's recall statement warned that listeria infection can cause miscarriages and stillbirths in pregnant women. People with invasive listeriosis (infection that spreads beyond the gut) usually report symptoms between one to four weeks after eating contaminated food. It can be treated with antibiotics.
What to Look For
Conventional avocados being recalled are labeled with "Bravocado" stickers. Organic products are labeled "organic" and include "California" on the sticker. You can view images of the affected organic and non-organic avocados below with their respective bar codes, or visit the FDA website.
Consumers/retailers can identify recalled non-organic avocados by looking for a "Bravocado" sticker. Organic, recalled products are labeled "organic" & include "California" on the stickers. Retailers can identify Henry Avocado organic products by the bar code on the stickers. pic.twitter.com/KCo5iOu5zZ

— Frank Yiannas (@FrankYiannasFDA) March 25, 2019
Phil Henry, president of Henry Avocado Corp. told POPSUGAR through a spokesperson, "Consumers who are unsure if the avocados they purchased prior to March 22 are subject to the recall should check with their store. The bar code on the sticker will enable their retailer to identify if the product is involved in the recall." He said that the recall involves a "very small amount" of product but, when in doubt, you should throw out your avocados.
Frank Yiannas, FDA Deputy Commissioner of Food Policy and Response, wrote on Twitter that the FDA is "urging consumers who believe they've purchased recalled avocados not to consume them, and to discard or return them. We appreciate Henry Avocado taking steps to confirm impacted product is removed from shelves and protect the public from this potential food safety issue." Commissioner Scott Gottlieb further stated on Twitter that the FDA is looking into the issue and will update consumers on new information as it becomes available.