High-Protein, Low-Calorie Vegan Recipes
More Protein, Less Calories: The Vegan Weight-Loss Formula
If you want to lose weight, doubling your protein while sticking to a restricted calorie diet may just be the ticket to inches lost. But trying to eat 140 grams or more of protein every day without significantly raising the calorie count takes some thought, especially if you're looking for nonmeat options. Here are a few high-protein vegan ideas that can help you make smart decisions about what's on your plate, whether you're having breakfast, lunch, dinner, or a snack.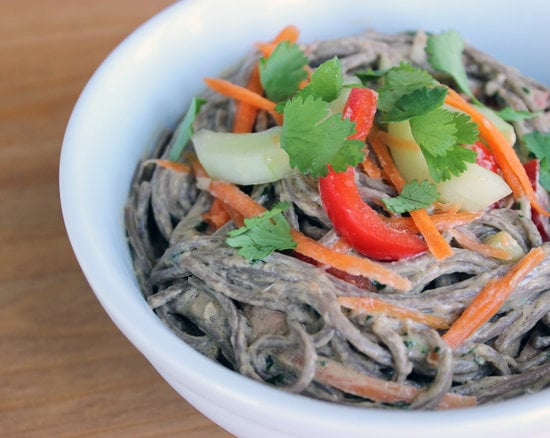 90 grams edamame: 16 grams of protein, 188 calories.
Quinoa with tofu and vegetables: 185 grams of quinoa is 8 grams of protein and 222 calories, while a 3/5 block of tofu is 24 grams of protein and 240 calories.
One Tofurky Chick'n and Apple sausage: 29 grams of protein, 260 calories.
Thai-inspired soba noodle salad: This delicious cold noodle salad makes a whole meal with 16 grams of protein and 424 calories.
140 ml soy milk: 11 grams of protein, 127 calories.
Low-calorie vegan protein smoothie: An easy way to add a dash of protein to baked goods or smoothies, this recipe is only 157 calories and has 16 grams of protein.
Cumin-spiced lentil and quinoa stew: A comforting bowl of this vegan stew contains 19 grams of protein and is only 370 calories.
Overnight apple cinnamon flaxseed smoothie: This satisfying apple pie smoothie is 16 grams of protein, 238 calories.
Chickpeas: 165 grams of cooked chickpeas is a 12 grams of protein and 211 calories. Add them to every salad, like this chickpea, currant, and carrot salad for a protein boost.