High-Protein Pre- and Post-Workout Snack
This Is the Snack Halle Berry's Trainer Recommends Eating Before Every Workout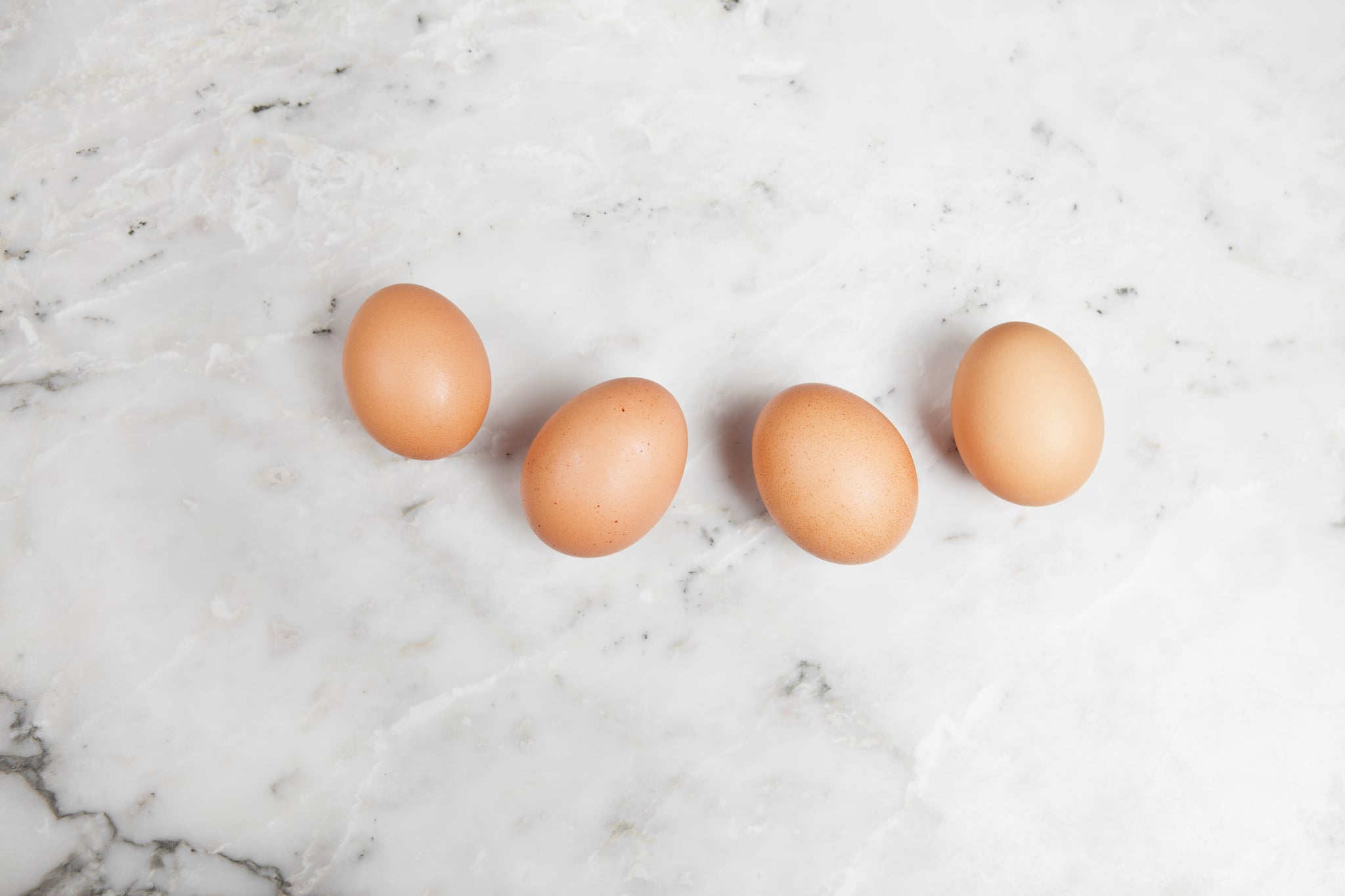 Finding the perfect pre/post-workout snack is similar to the story of Goldilocks and the Three Bears. It's always too much food, too little, too gross, too sugary — you get it. Celebrity trainer Peter Thomas — he trains Halle Berry, and we all know his methods are working for her — shared that the perfect snack before and after your workout is probably sitting in your fridge as you read this.

I was curious to know about some of his favourite things to eat before a workout and was shocked with his response: "Eggs are great for a pre- and post-workout." Of course they are! They are affordable and accessible and won't take up space in your gym bag. While you may be considering only eating the egg white, Thomas has some feelings about that. "If you have the whole entire egg, don't toss away the egg yolk because that's really what has all the beneficial components of it."
There are many conflicting guidelines as to whether or not dietary cholesterol — specifically eating eggs (yolk included) — can lead to coronary heart disease. A 2015 study found that eggs are considered to be part of a healthy diet for both the general population and for those at high risk of cardiovascular disease and those with coronary heart disease or type 2 diabetes. The same study noted that it's important to pay attention to a person's entire diet as opposed to specific foods and nutrients when determining nutritional guidelines.
Thomas also shared that eggs are big on the keto diet — yes, the same diet Halle Berry follows — and he considers them to be "nature's superfood." If you've been searching for the best snack to have before and after your workout, try some eggs since the options are endless! Don't forget to consult your physician before making any changes to your diet.
Image Source: POPSUGAR Photography / Lexi Lambros