The History of the Sports Bra
Support Them If You Got Them: a Brief History of the How the Sports Bra Came to Be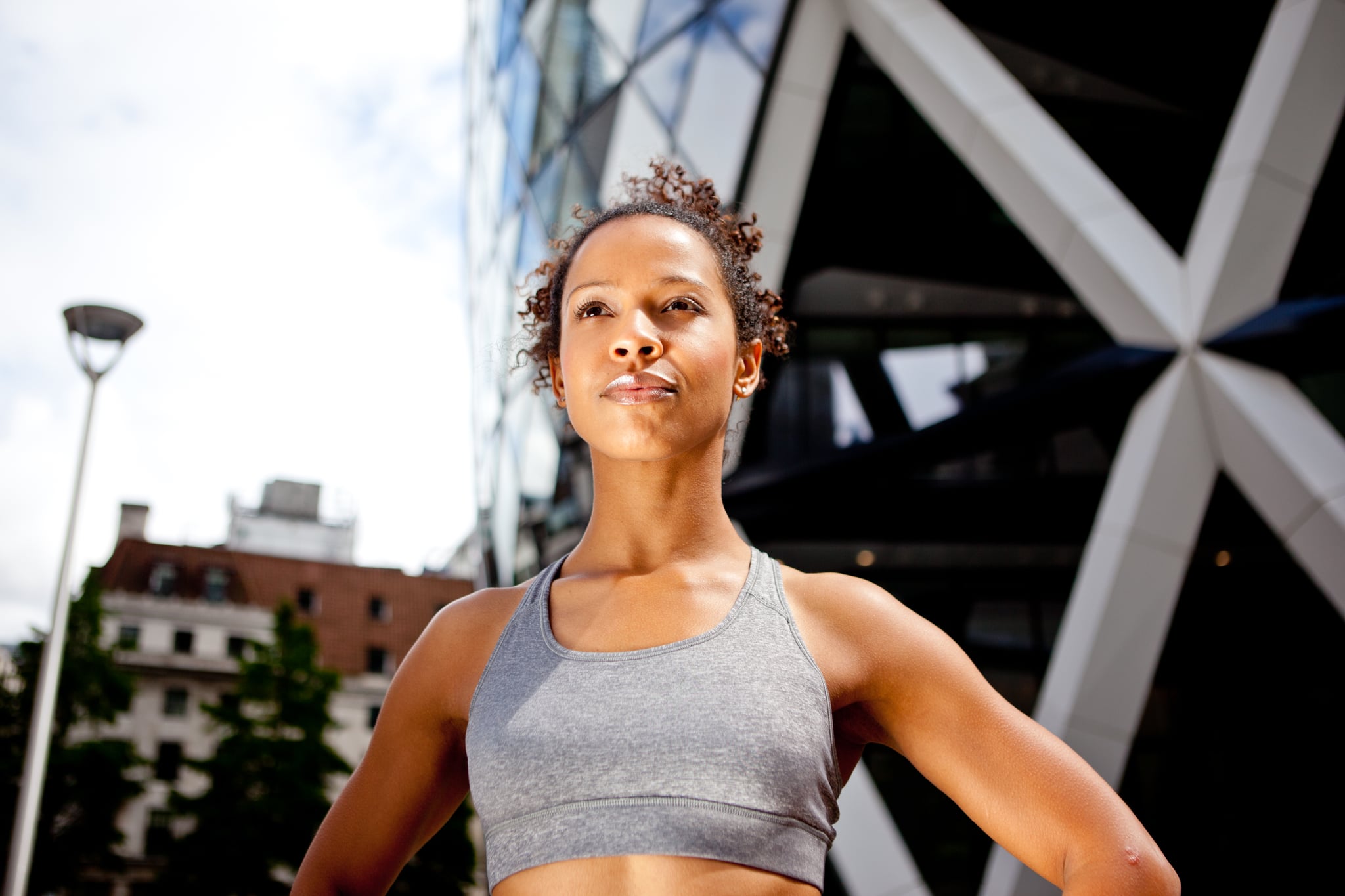 In a recent Marie Kondo moment, I found that all of my 15 sports bras, of varying colours, styles, and levels of support, still spark joy. I can't imagine my fitness life without all 15 options, essential elements of every workout. Beyond the gym, sports bras have slipped into high fashion — check out Gigi Hadid's fashion-forward "night on the town" look featuring a basic sports bra under a sheer bodysuit. Thinking of Gigi's current looks and Brandi Chastain's "sports bra heard round the world" moment at the 1999 World Cup, it's a little surprising to learn that the first modern-day sports bra was conceived in 1977 and patented in 1979, branded as the JogBra, making this sporty foundation garment a mere four decades old.
In the late '70s in Vermont, when the jogging craze was blossoming, three women set about to create a bra to manage the painful breast bounce they experienced while running (the motion has since been studied in more detail, and breasts make a kind of sloppy figure 8 rather than a straight up bounce). While collaborating on the prototype design, Lisa Lindahl and Hinda Miller along with costume designer Polly Smith, were at a bit of an impasse when someone joked about crisscrossing a jock strap over their chests and calling it a day. But from this slightly off-colour remark, a prototype was created (see an image of it here). Miller told NPR in interview, "The waistband became our rib band. We crossed the straps in the back because we didn't want them to fall, and it went over our head. And that was it." The Jogbra was born!
Marketing the Jogbra was difficult at first. After all, it did not resemble traditional lingerie (take a look at the the original style housed at the Met), and buyers at sporting goods were a little "squeamish" at displaying them. But soon other well-known companies, like Vanity Fair, Olga, and Warner, began creating sports bras too. A clear sign that there was truly a market for sporty foundation garments. The Jogbra company was purchased by Playtex in 1990, which was acquired by Sara Lee in 1991. Yeah, I find it fascinating the original sports bra and store-bought cheesecake have something in common.
If necessity is the mother of invention, then a little bounce goes a long way. The passing of Title IX, in 1972, was definitely supported by the creation of the Jogbra (pun intended) five years later. Inspired to create a garment to make running, jumping, and athletic movement not so painful, three women in Vermont helped bring more women into the fitness space. Next time you're rocking your sports bra, contemplate if it is just a piece of clothing or an essential piece of fitness equipment. For me, it's definitely the latter.