How Can I Get a Bigger Butt?
All the Things I Did to Build a Stronger, Bigger Booty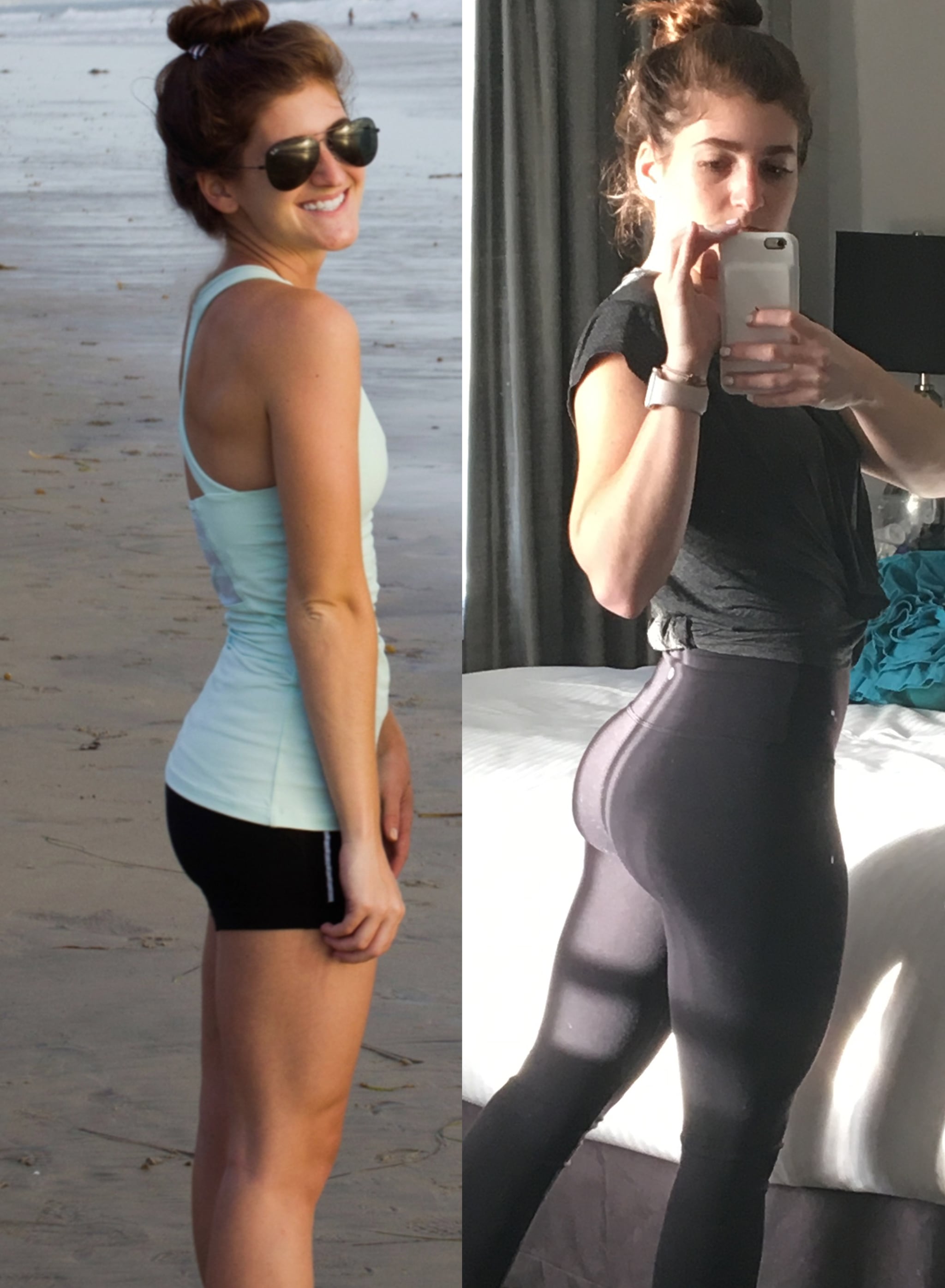 I never set out to get booty gains. In fact, when I began working out for the first time, I literally had never heard of that concept. I started my fitness journey with running and yoga: two beautiful, incredible forms of fitness that shaped me in ways well beyond the physical, but two activities that aren't necessarily built to sculpt your rear end.
But over the past couple of years, I added in some solid strength training that has significantly reshaped my body. No change in diet, no removal of cardio (I still love my weekly SoulCycle, and I still go on runs) — just a few key additions that helped me get strong.
And though I had never been insecure about my butt or had any desire to change it, the gain in muscle has contributed to a gain in confidence — and a whole lot of compliments from friends. What's even cooler, though, is how much more powerful I feel, even just walking up hills. It's kind of insane . . . you don't really understand it until it happens.
The secrets aren't so secret — they're likely things you've heard before — but when I used these things together, I became stronger, more powerful, healthier . . . and a little thicker. In a good way.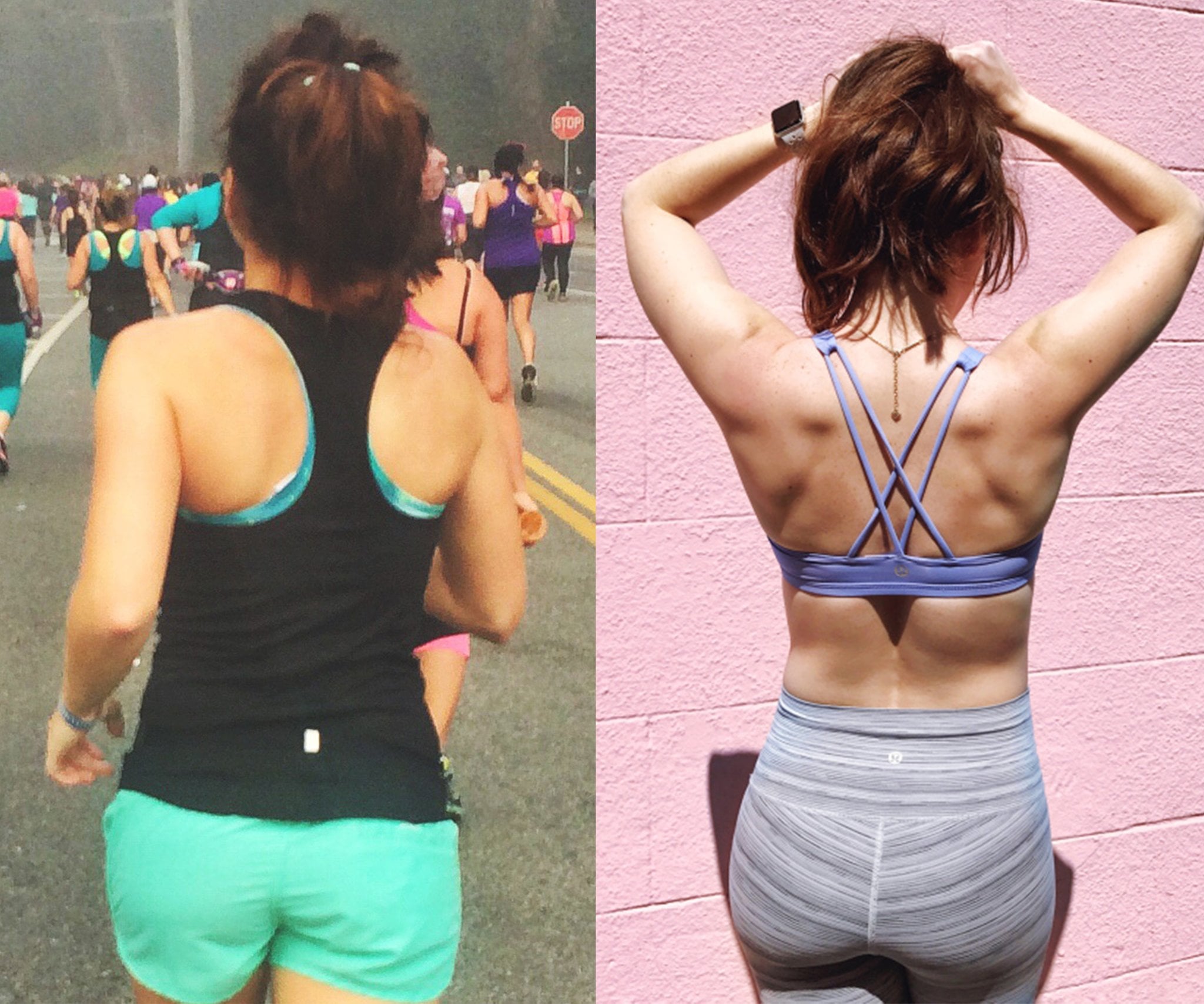 Best Butt Ever
My first foray into the land of booty gains was at Equinox. I signed up for my first group fitness class with Caroline Jordan: Best Butt Ever. The name in and of itself was enough to get me to commit to a gym membership. I wasn't hating on my butt or anything, but who could say no to having the best one EVER?
Caroline taught me so much and introduced my body to different types of resistance training using bands of all kinds, slider discs, and bodyweight exercises that I still use to this day. It was a great way to make a mind-body connection, activate my glutes, and become aware of how those muscles play a role in my day-to-day movements. I also almost always left class so sore, I could barely walk.
Deadlifts
Last year I began my first personal training sessions ever with the incredible wizard mastermind, Liz Letchford, MS, ATC. The goals we planned for my fitness progress weren't rooted in aesthetics by any means, but the improved appearance was a generous side effect of training for strength and better posture.
One of the most vital things I have learned from Liz is proper deadlift form, and she has had me working up to weights I never would've dreamed of lifting, honestly. Coming from someone who has been using two- and three-pound dumbbells in her room, to lift anything that is over 50 pounds is mind-blowing. And working up to my full bodyweight (and beyond) has had a dramatic impact on my posterior chain's strength.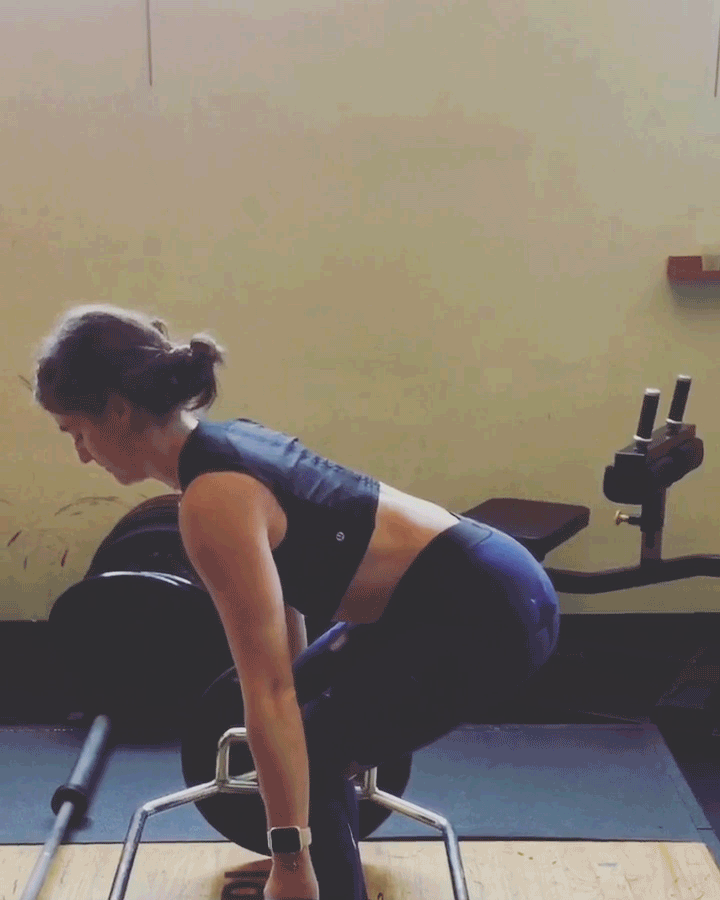 Booty Bands
Don't leave home without 'em! After my work with Caroline at Equinox and my sessions with Liz that always begin with a band, I've adopted many booty bands into my personal collection. In fact, I have a set of Tone It Up booty bands in all of my gym and travel bags. I recently brought them on a trip to Mexico and used them in the hotel gym. I'M TELLING YOU — I'm committed to these little guys.
Hills
As mentioned, this whole journey started with running, but at the time, I was living in the flattened expanse of San Diego's coastline, with little to zero terrain to train my rear end beside the soft sands at the beach. Moving to San Francisco definitely switched things up, and my cool coastal jaunts became more like treacherous urban hikes. Some of the hills in SF feel like they're a 90-degree incline, honestly. As you can imagine, this kind of running turned up the volume when it came to the glutes.
On days when I'm not running outside, you can typically find me at Barry's Bootcamp, hiking up an incline on the treadmill. It's one of my favorite LISS activities, and I definitely feel the glute muscle activation and that awesome soreness after class for days.
Before my training (left) vs. a more recent, gratuitous shot of the gains.
Squats and Pistol Squats
Classic and single-leg squats (also known as pistol squats) have been incredible strengtheners for my legs and butt, and they have improved my balance and posture. The best part about these is that you don't need a gym, you don't need a personal trainer, you don't need equipment — and you can do them anywhere, anytime, without even leaving your house.
Squat while you're doing the dishes. Squat while you're brushing your teeth. Practice single-leg pistol squats when you get up in the morning on the ledge of your bed or on the couch while you're binging Netflix. It's a win-win.
Image Source: POPSUGAR Photography / Dominique Astorino