How to Deal With the Keto Flu
Don't Give Up! I Survived the Terrible Keto Flu Following These 3 Tips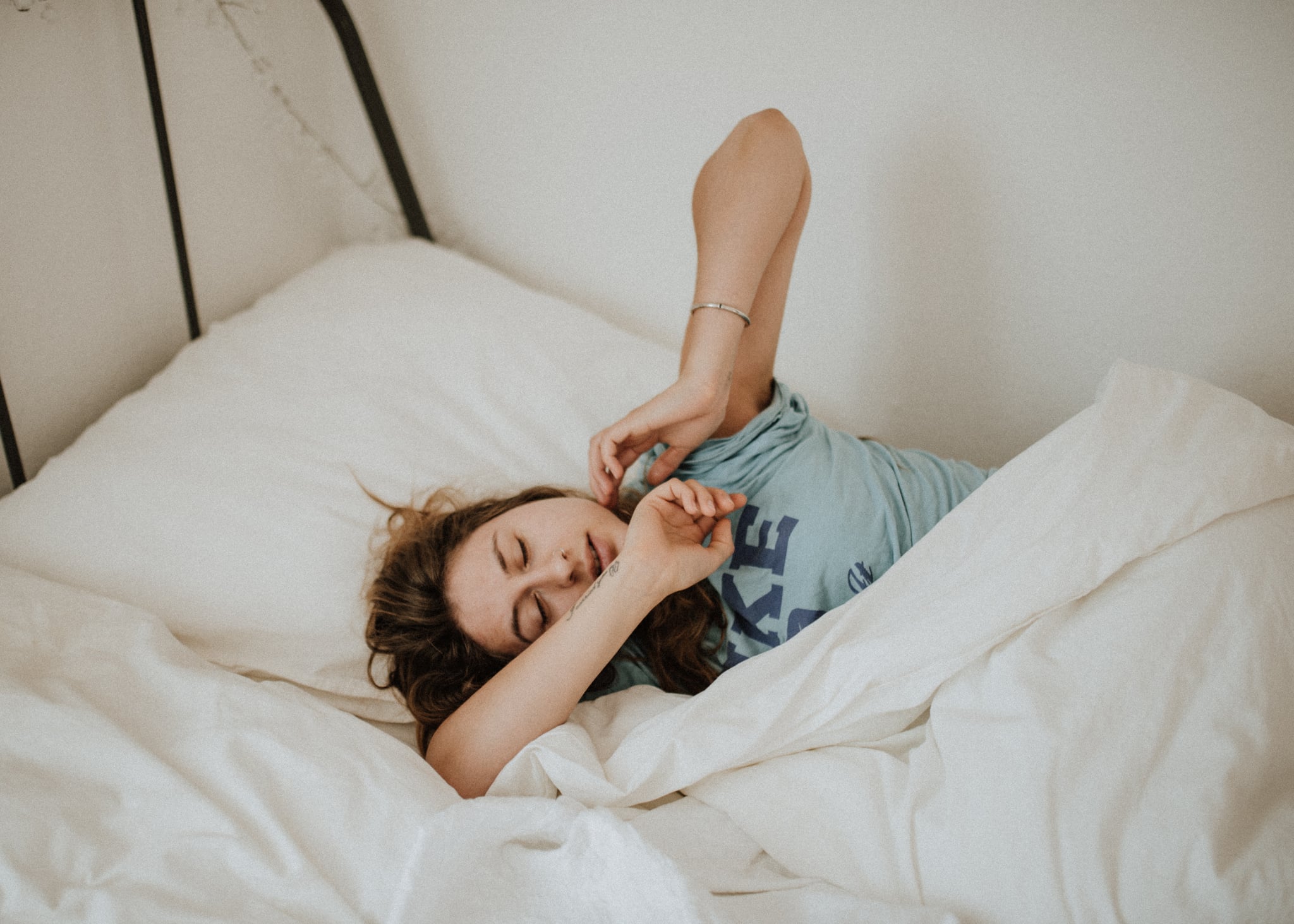 I was hardly a full day into my ketogenic diet when I woke up feeling hungover, despite not imbibing the night before. I was on the verge of tears and ready to snap at any small scenario throughout the day, and walking left me feeling as though I were hauling sandbags. At first, I brushed it off as PMS — maybe my period was just coming early this month — but as the day wore on, things got worse. A crippling headache nearly sidelined me at work in the afternoon, and, well, rather unpleasant bathroom breaks led me to believe it was something more. It was the keto flu, and it was hitting me hard.
I quickly called my friends who were the strongest proponents of the keto diet to check in. They all gave me relatively the same advice: drink plenty of water and find rest. "It's only temporary!" they said. In lieu of throwing in the towel, I decided to give their tips a shot. Here's what worked for me.
I Lightened My Workouts
As an Orangetheory instructor and fitness professional, my weeks involve lots of high-intensity gym sessions and cardio sets. While battling the keto flu, even a yoga sculpt class left me lightheaded and exhausted.
During my keto flu, I switched out my typical strength-training routine with light walks on the beach, foam-rolling sessions, and rest days. Knowing this was temporary allowed me to welcome the downtime to let my body truly heal and adjust to this new way of fueling.
I Made Some Diet Swaps
When I first began keto, my diet consisted of Bulletproof coffee, almond butter straight from the jar, and probably way too much meat. To keep my appetite humming and excited, I went on a quest for creative, easy keto-friendly recipes to keep me satiated. I even found recipes for coconut flour keto bread to make, so I didn't feel like I was missing out at mealtime. Though it was hard to turn down a beer at my favourite brewery's trivia night, I saved some of my carbs for a glass of wine (just four grams of carbs) — a delicious reward and way to wind down at the end of the day.
I Made Sure to Practice Self-Care and Rest
As difficult as it was, the biggest action I could take to get through the keto flu was to do nothing at all. I found carving out time in my afternoons to squeeze in even just a 20-minute power nap could make all the difference in getting me through my day. I decided to forego nights out on the town and swapped parties for bubble baths and an early bedtime. Treating my body gently during this transition almost felt luxurious. It was the perfect opportunity to focus on building a new self-care routine.
My keto flu lasted about a week. Duration and symptoms differ from person to person, so keep track of how you are feeling if you're embarking on the keto journey. Remember: it may not be for everyone, nor may it be a sustainable change to your diet. Know your body and take it one day at a time.
Image Source: Photo by Kinga Cichewicz on Unsplash