How to Do Pigeon Pose
Strike a Yoga Pose: Pigeon
Everyone can benefit from opening their hips - whether you are a runner, biker, a m-to-be, or someone who sits at their desk all day - stretching out your hips can help prevent lower back pain, or knee or hamstring injuries.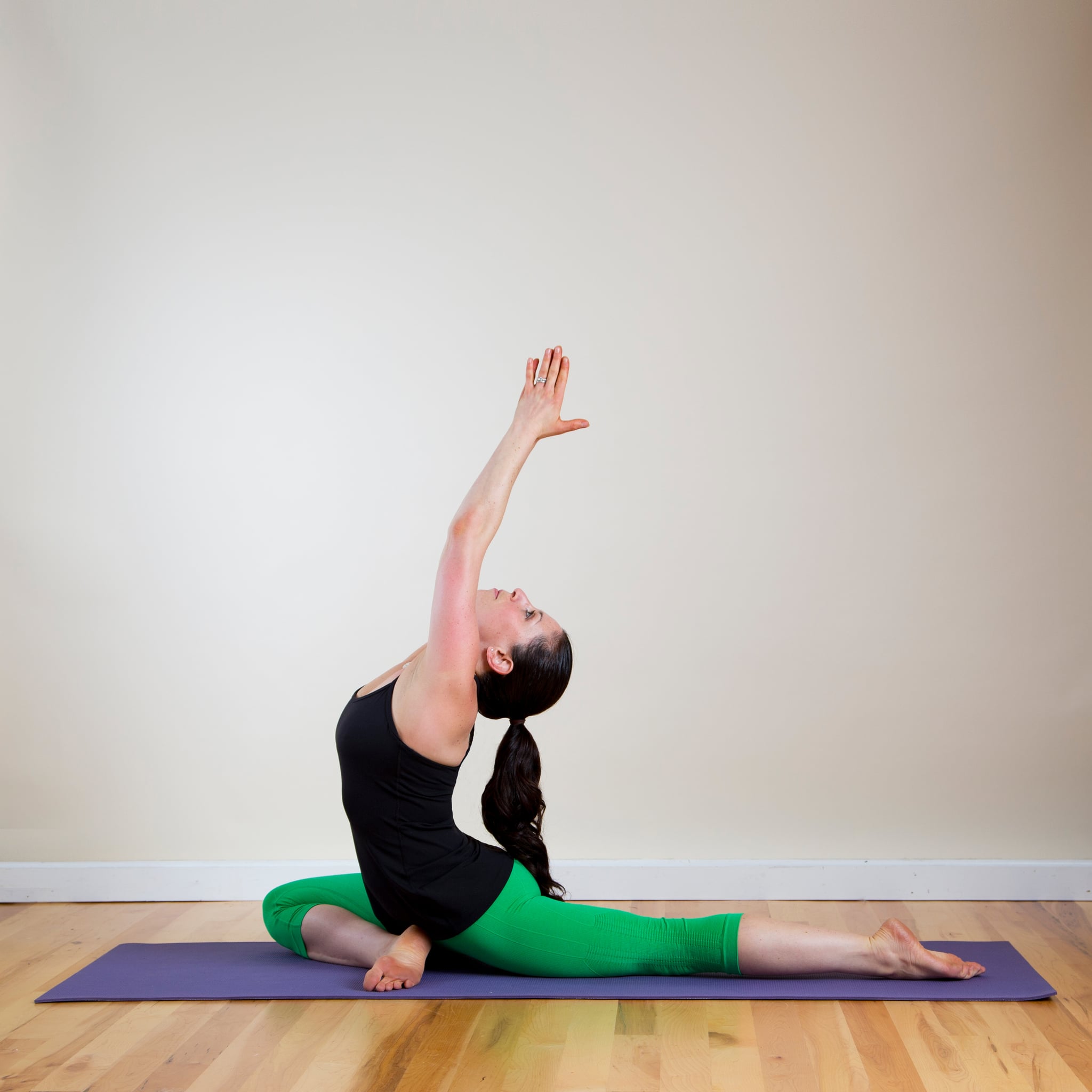 Sanskrit Name: Eka Pada Rajakapotasana
English Translation: One-Legged King Pigeon Pose
Also Called: Pigeon Pose
Our hips tend to be really tight because our everyday activities require hip strength, but not hip flexibility. Not only does it feel good physically to stretch them out, but it is said that people hold a lot of stress and tension in their hips, so it is emotionally opening as well.
There are tons of great poses and exercises that open your hips and hip flexors (the front of your legs, just below your hip bones). Wide Squat, Dancer, Camel, Airplane (when you're on the top), and Wide-Legged Split are just a few.
But Pigeon pose is my absolute favorite. You can stay in it for a while, and as your hips begin to open, you can adjust the level of intensity to open them even further - it's relaxing yet effective.
From Downward Facing Dog, step both feet together and bring your right knee forward between your hands so your outer right leg is resting on the mat.
If your hips are more open, inch your right foot away from you. Make sure your left hip is always pointing down toward the mat. If it begins open up toward the ceiling, draw your right foot back in toward your body.
Stay here with your hands resting on your right leg or walk your hands out in front of you, allowing your torso to rest over your right knee.
Hold here, breathing into any areas of tightness and tension for at least five breaths.
Then place your hands on the mat in front of you, tuck your left toes and step your right foot back. Take a vinyasa, then step your left foot forward and repeat Pigeon on the left side.
Fit's Tips: I like to get into this pose and work each side separately for about five minutes each. Obviously adjust the time if it becomes too intense for you, but the longer you hang out in this pose, the more time you'll allow for your body to settle in and really open up. After doing both sides, you'll be walking differently. Try it and see what I mean.