How to Do a Reverse Lunge
Backtrack With an Alternating Reverse Lunge!
If you're new to lunges or looking to add a basic exercise to your fitness routine, then consider a reverse lunge. Compared to a basic lunge, this exercise places less stress on the knees while still toning your entire leg. Better yet, once you're familiar with the movement, you can increase the burn and improve balance with the addition of dumbbells. Read how to do a reverse lunge below!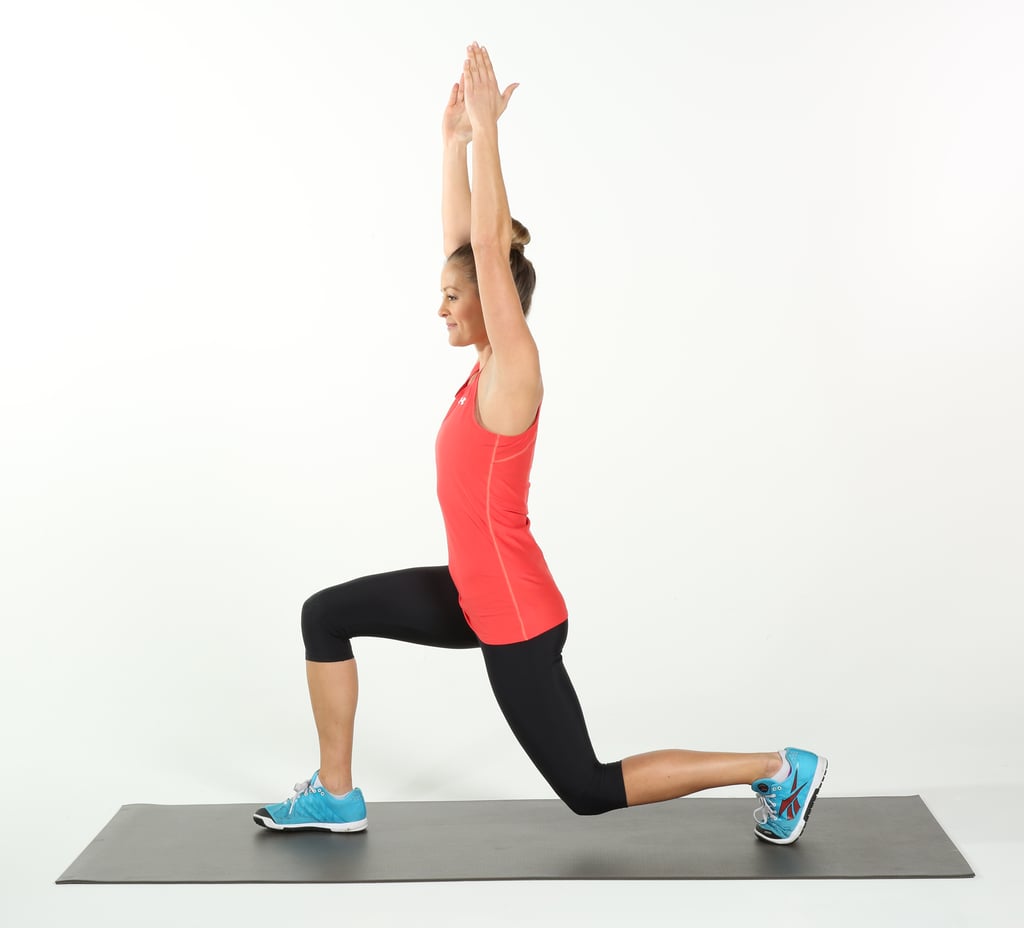 To begin, stand tall with your hands at your hips or overhead, which is the more challenging of the two positions. Take a large and controlled step backward with your left foot.
Lower your hips so that your right thigh (front leg) becomes parallel to the floor with your right knee positioned directly over your ankle. Your left knee should be bent at a 90-degree angle and pointing toward the floor with your left heel lifted.
Return to standing by pressing your right heel into the floor and bringing your left leg forward to complete one rep.
Alternate legs, and step back with right leg. Continue alternating for 20 reps total.
Image Source: POPSUGAR Studios