How to Eat Keto at Chick-fil-A
On Keto, and Seriously Craving Chick-fil-A? Try 1 of These Low-Carb Picks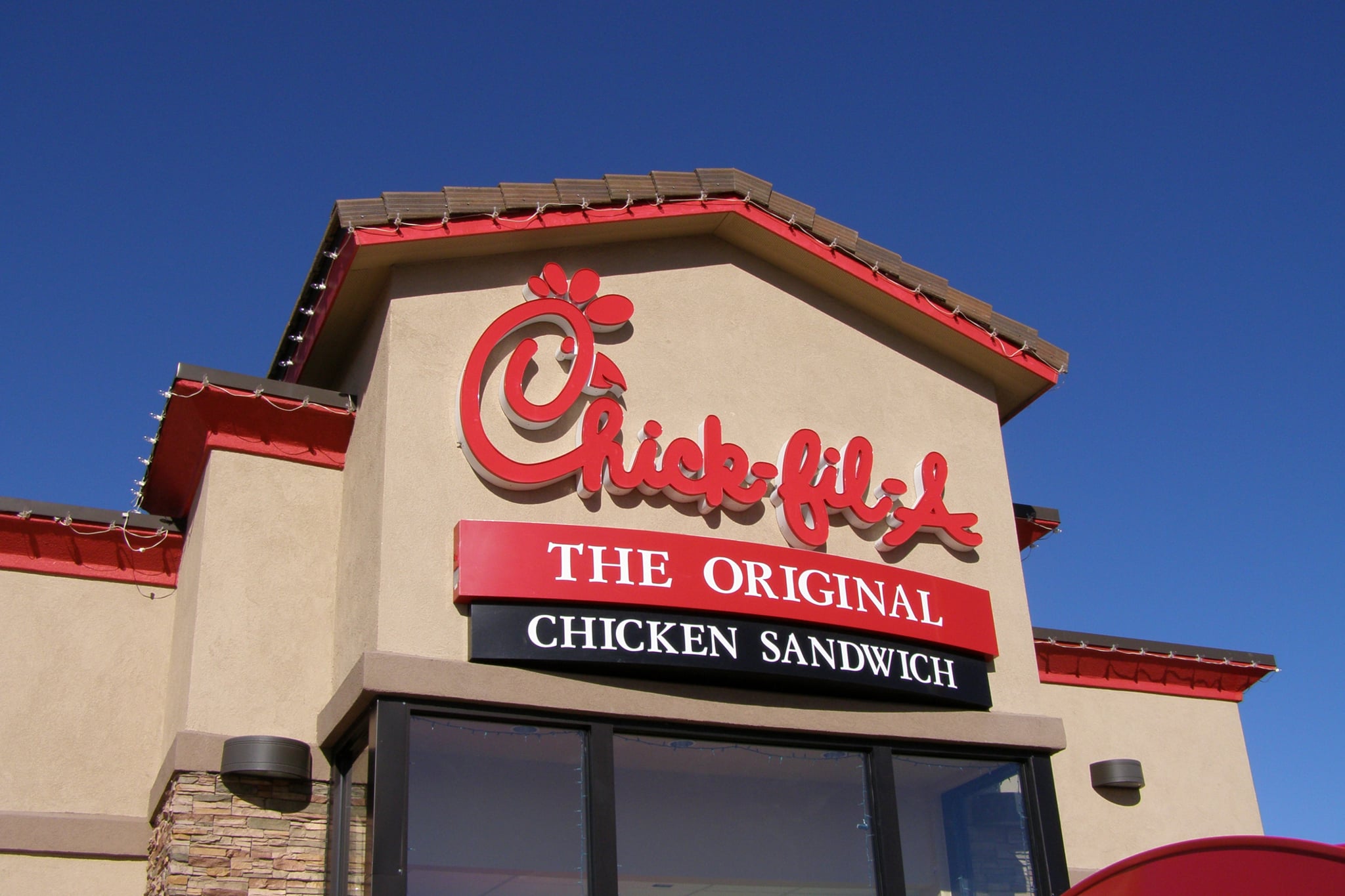 There are fans of Chick-fil-A, and then there are superfans, and wherever you fall on the scale, we can't really blame you — from the shakes, to the fries, to the perfectly crispy chicken, Chick-fil-A is undoubtedly crave-worthy.
If you're on the keto diet, though, you might be wondering what in the heck you can even order from your favourite fast food stop. And it's a tough one. You'll have to steer clear of any buns, biscuits, waffle fries (we know, we're sorry), and most of the sauces and dressings, but you'd be surprised by the number of low-carb options still available to you. We've rounded up five keto-friendly picks for your next Chick-fil-A run that will make it simple to stick to your plan.
Sausage, Egg, & Cheese Biscuit, hold the biscuit: In need of a quick breakfast? If you order the Sausage, Egg, & Cheese biscuit without the biscuit, you'll get a bowl with scrambled eggs, sausage, and American cheese. It's definitely not a handheld breakfast, so make sure you request a fork.
Hash Brown Scramble Bowl, hold the hash browns: If you can't visit Chick-fil-A without ordering chicken (even for breakfast), go for the Hash Brown Scramble Bowl without the potatoes. The nuggets are surprisingly light on carbs, and you'll also get scrambled eggs, shredded cheese, and a spicy jalapeño salsa.
Grilled Chicken Club Sandwich, hold the bun: For lunch or dinner, you can't go wrong with a naked Grilled Chicken Club Sandwich. You can wrap the grilled chicken breast, tomatoes, cheese, and bacon up in the lettuce leaves or just dig into the whole thing with a fork.
Spicy Southwest Salad, hold the corn, beans, and tortilla strips: This one requires a little customization, but if you're craving a big ol' salad, go for the Spicy Southwest. You'll want to request that they leave off the corn, black beans, and tortilla strips, and you can also omit the tomatoes if you're close to reaching your carb limit for the day. For dressing, try the Garlic & Herb Ranch Dressing or the Avocado Lime Ranch Dressing; most of the others are too high in sugar.
Grilled Chicken Nuggets, straight up: If you want to keep it simple, order the Grilled Chicken Nuggets. No, you can't dip them in that tasty Chick-fil-A sauce, but you can sample the Zesty Buffalo Sauce or the Garlic Herb & Ranch. Twelve nuggets have only three grams of carbs but also a measly 210 calories, so make sure you bring along a snack or two for later.