How to Eat Keto at Olive Garden
On the Keto Diet and Headed to Olive Garden? Here's What You Should Order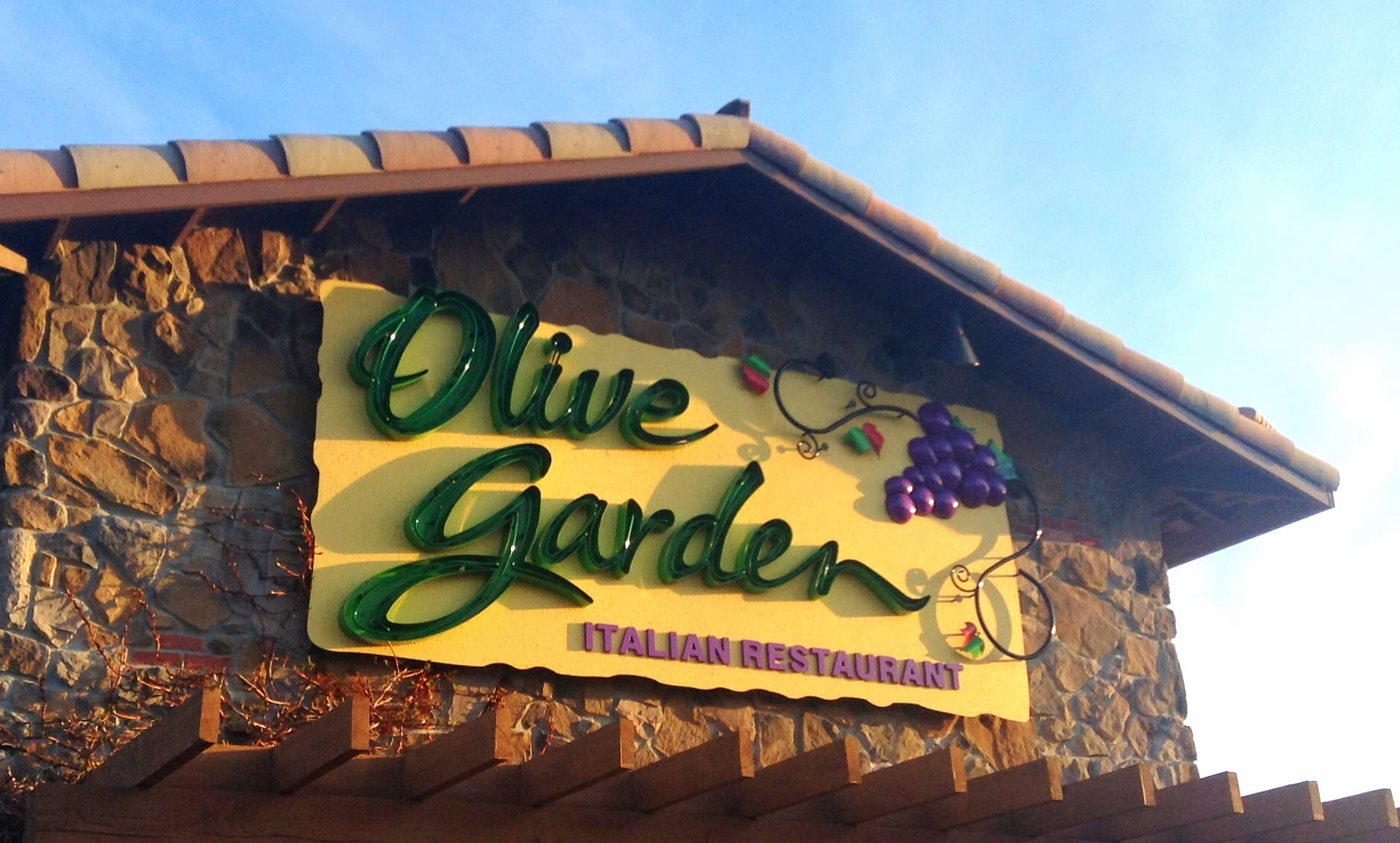 Contrary to what you may have heard, there's more to Olive Garden than never ending pasta bowls and bottomless baskets of breadsticks. (Not that we're complaining.) That's good news for those on the keto diet — because if you're one of them, you already know that breadsticks aren't on the menu when you're trying to stay under 50 grams of carbs per day.
Olive Garden's nutrition information is available on the restaurant's website, making it super-simple to build a meal that will fit into your daily macros. There are a surprising number of keto-friendly dishes you can order straight off the menu, but we've pulled together tips for custom ordering a low-carb pasta bowl, too. Find what you're craving here, and pull up a seat — it's dinnertime:
If you're just here for the apps: An order of cheesy, herby stuffed mushrooms will cost you only 13 grams of carbs. If you don't have quite that much wiggle room left in the day, go for Olive Garden's Famous House Salad (sans croutons, and sub olive oil for the dressing), and you'll come in at under 10 grams of carbs for your entire meal.
If you're in the mood for chicken: The dinner portions of both the Chicken Piccata and the Chicken Margherita have only 12 and 13 grams of carbs, respectively. They're both served with the Parmesan Crusted Courgette, which actually has the lowest carb count of any of Olive Garden's side dishes, and is higher in fat than the steamed vegetables.
If you'd prefer seafood: The Herb-Grilled Salmon has just under 10 grams of carbs and comes with a tasty parmesan garlic broccoli.
If you're feeling saucy: Take a little creative licence with the menu, and try building your own pasta bowl, sans pasta. Very nicely ask your server for a pasta bowl with alfredo sauce and chicken or Italian sausage, but ask for it to be served over broccoli or garden veggies. You may get a few weird looks, but when you finally satisfy that craving, it won't matter.