How to Eat Keto at Qdoba
Attention, Keto Dieters: Here's How to Build the Perfect Low-Carb Bowl at Qdoba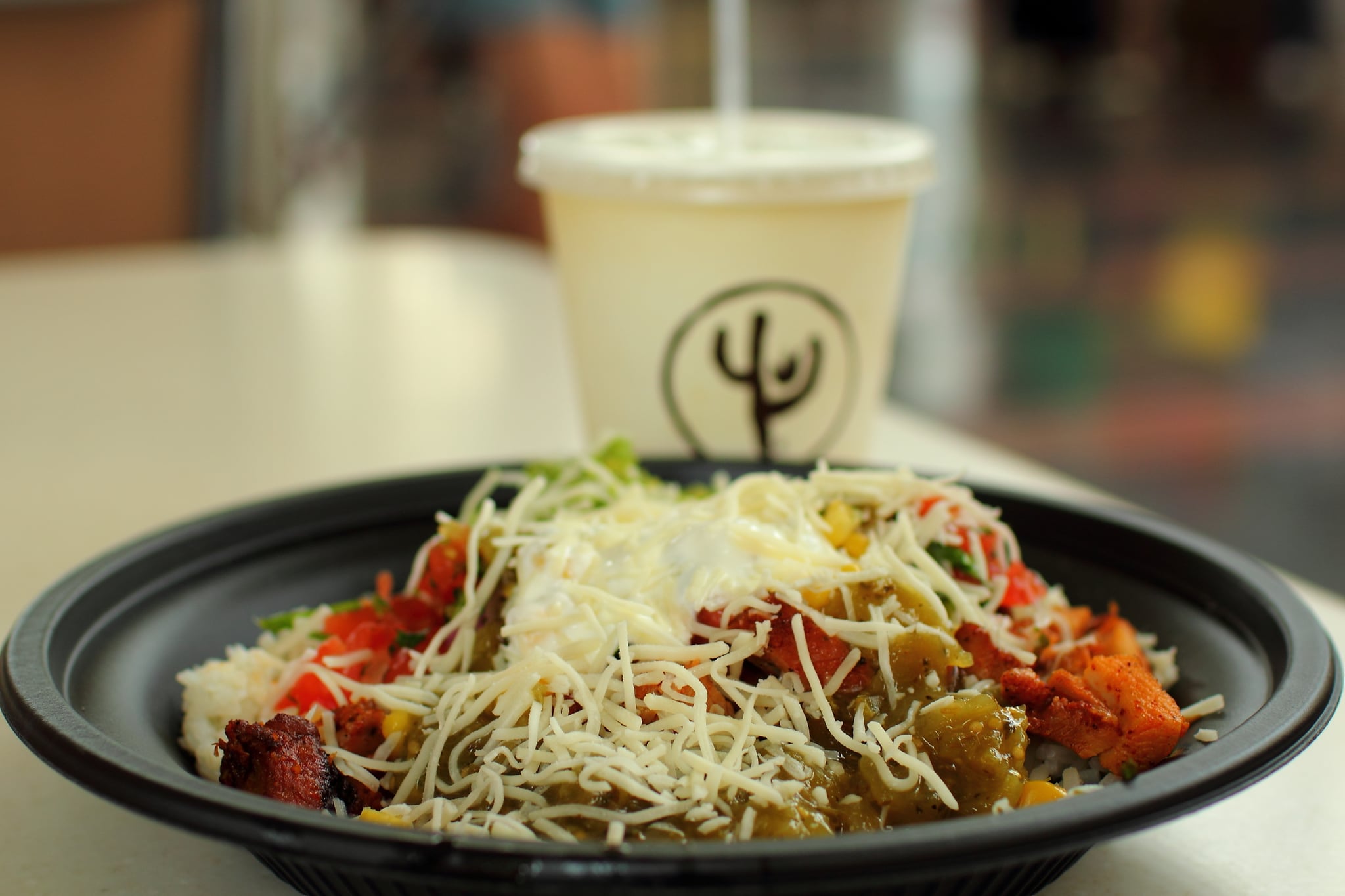 Before you made the leap to the low-carb ketogenic diet, Qdoba may have been your go-to for overstuffed burritos and cheesy quesadillas. If you're wondering what, if any, options you have left at the fast-food spot, we've got answers.
First off, you'll have to avoid the tortillas, chips, rice, and beans — though you probably already knew that — as well as both the black bean and mango salsas. Once you've got those out of the way, however, you can still put together a totally tasty (and filling) meal. Just follow these steps to build a high-fat meal that will satisfy your cravings while keeping you in ketosis.
Start with a naked burrito bowl: Instead of a high-carb tortilla, your meal will be served in a bowl that you can fill with all your keto-friendly favourites.
Double up on meat: Add a double serving of chicken, ground beef, brisket, or steak to your bowl, but avoid the pulled pork; it contains nine grams of net carbs per serving, which is more than double the other meat options.
Eat your vegetables: The key when adding veggies to your meal is sticking with low-carb choices like fajita veggies, pickled jalapeños, and shredded lettuce. Choose your favourites or get all three!
Make it cheesy: Pile on the cheese to up the fat content of your meal, but opt for the shredded cheese instead of the queso to save carbs.
Top it off: Order any (or all) of the keto-approved toppings: guacamole, sour cream, coriander, bacon, salsa verde, salsa roja, or pico de gallo. Yum.