How to Improve Running Form
4 Tips to Make Your Next Run Better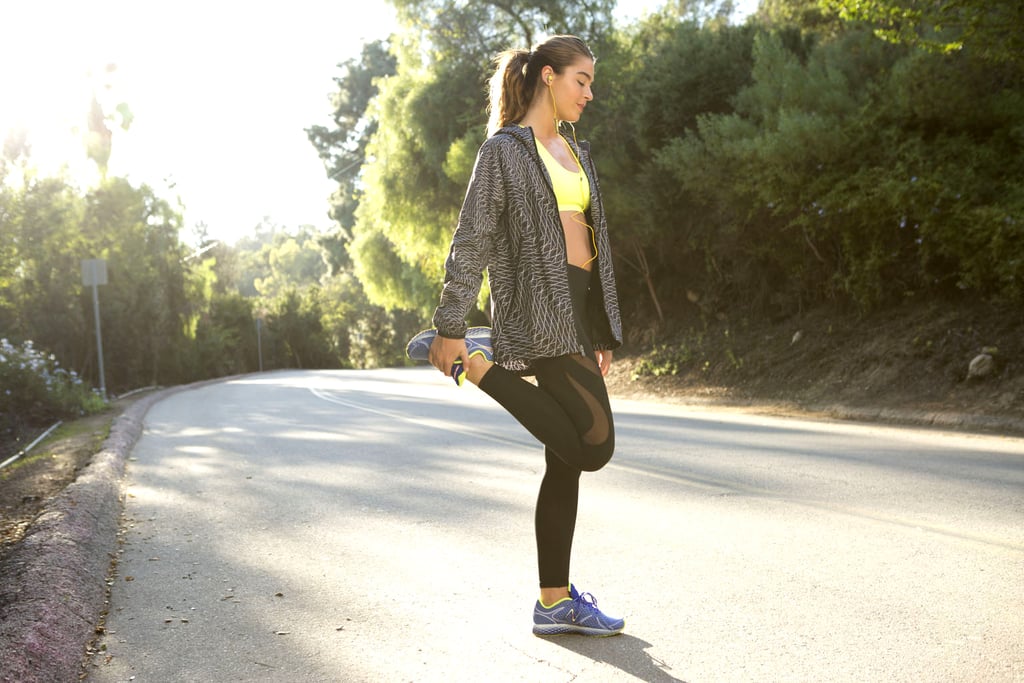 Running may be about putting one foot in front of the other, but how you do it can make your workout seem that much easier. Brian Beckstead, cofounder of zero-drop Altra Running Shoes and dedicated ultrarunner, recently gave us some advice on how to improve running form. These four tips will definitely help you the next time you head out!
Balance-forward posture: Leaning just slightly forward from your ankles can help your body stay in line. "Think big breath, line that back up, shoulders come back, chest forward, and lead from the ankles," Brian says. "It's a great position to be in. It allows for you to open up your lungs, it allows for your back alignment to be straight, it really kind of builds a foundation for good running."
Easy arms: "Don't overdo your arms when you run," Brian says. Keep your arms pumping at your side, never crossing over. "If your arm comes in front of your body, what happens to your balance-forward posture? It goes backwards. That's bad. So shoulders back, keep those elbows back too. Keep them nice, light, and compact."
Midfoot strike: Constant heel striking can cause lower back pain and other issues. Brian advises keeping a slight bend in your knee and landing closer to midfoot. "Use the knees to absorb the shock," he says.
Nice cadence: "Cadence has a lot to do with your arm motion," Brian explains. "If you're taking these big arm motions, you're taking big, long strides. And if you're taking big, long strides, you're almost always going to overstride and do that heel strike." Keep your strides normal and easy, not feeling like you're taking big leaps with your feet. "You're not doing big gallops, you're going nice, light, short, and quick," he says.
Image Source: POPSUGAR Photography