How Long Should I Rest Between Sets?
I'm a Trainer, and This Could Be the Reason You Aren't Building Muscle — Here's How to Fix It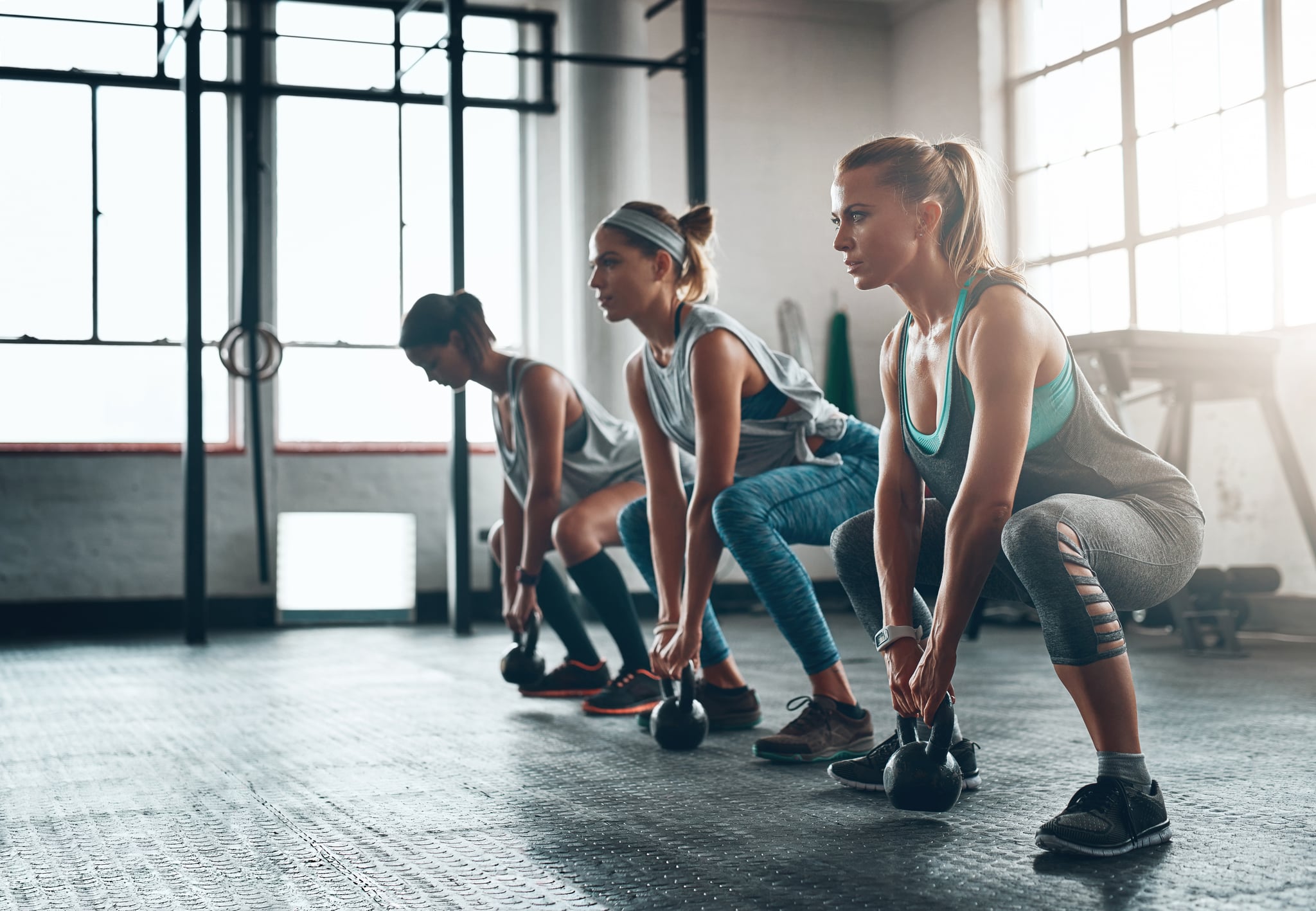 Have you ever been in the process of working out only to get distracted by how amazing you look in the mirror *snaps a selfie*, or by Beyoncé's latest Instagram post that leaves you in awe once again? Honestly, it happens to all of us more often than not.

Taking an extended rest to talk to friends, take pictures, and put a few songs in your queue isn't going to hurt you. But, if you're trying to build muscle and increase your strength, it's essential to focus on how long it takes you to perform each set of a given exercise and how much rest you're taking in between sets.
"For hypertrophy (training for maximal muscle growth), a 45 to 60 seconds tempo [to complete a set] is optimal," Stephen Cheuk, certificate IV Australian Institute of Personal Trainers-certified trainer and founder of S10 Training in New York City, told POPSUGAR. As a NASM-certified trainer, I completely agree with this advice. If your goal is to build muscle, you should be moving efficiently — and always with control — throughout strength sessions. Most importantly, your rest period should be between zero and 60 seconds, although the exact amount of rest will vary depending on how your program is designed.

Taking 60 seconds of rest will allow approximately 85 to 90 percent recovery of adenosine triphosphate, or ATP (the immediate source of energy for exercise) and phosphocreatine, or PC (the energy that allows ATP to resynthesize) supplies. The shorter rest you take, the less ATP and PC will be replenished, and the less energy you have to perform. This commonly appears as feeling out of breath, fatigue, and the Jell-O feeling in your muscles.
To best prepare for future strength sessions and limit potential distractions, I recommend:
Time your rest with an app or the generic timer on your phone or watch.
Create a playlist in advance that has at least an hour of music so that you aren't constantly trying to find songs you want to train to.
Put your phone on aeroplane mode to avoid getting distracted by emails and texts.
Work out without your phone.
Image Source: Getty / PeopleImages