How to Make a Healthier Bowl of Oatmeal
If You're Looking to Lose Weight, Add These to Your Bowl of Oatmeal
Full of protein and fibre, oatmeal is one of the best foods if you're trying to lose weight. You want to be careful about how you eat this whole grain since buying those sugar-laden packets can turn your breakfast into a nutrition nightmare. Here are some tips on how to make your bowl as healthy as possible.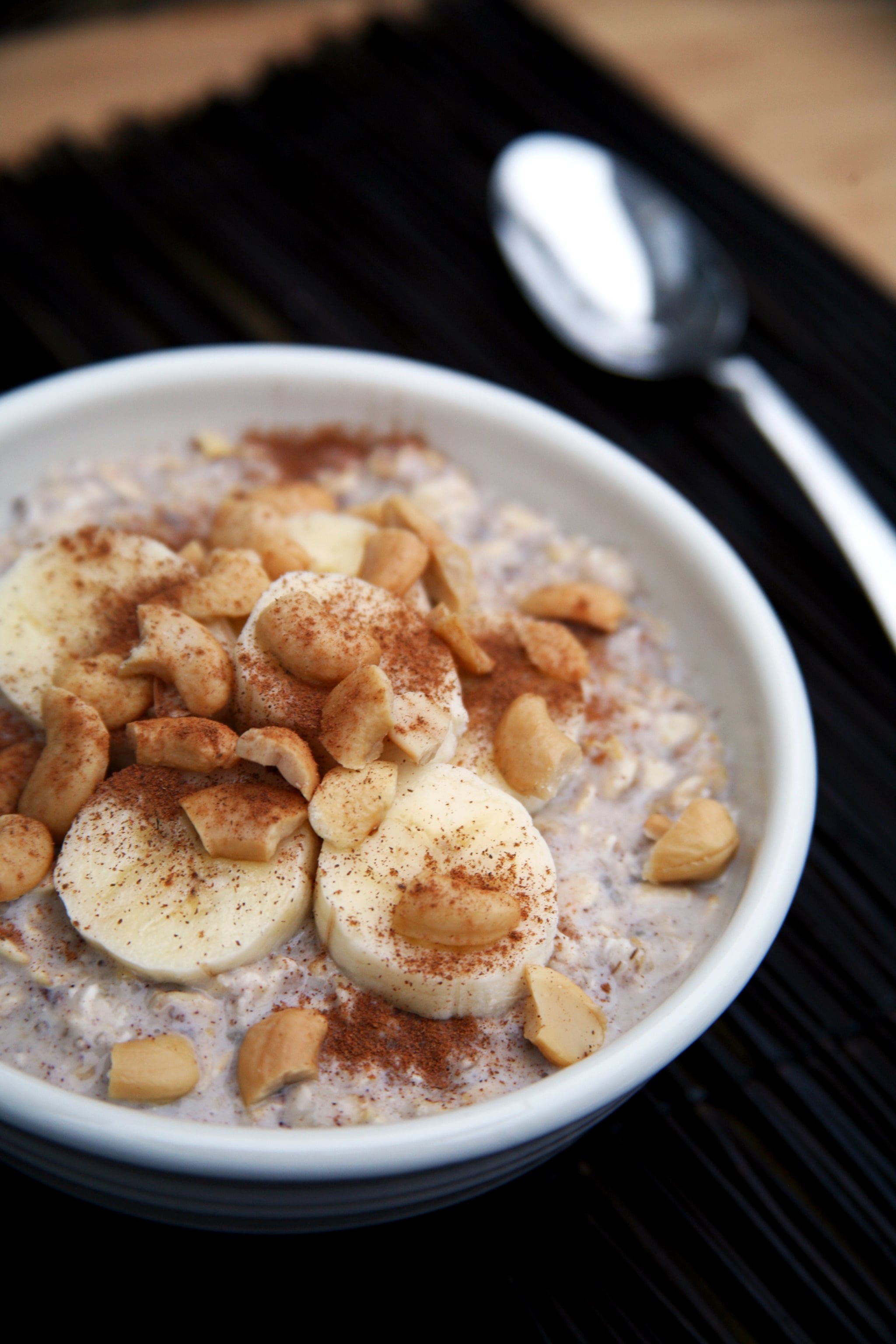 To increase the fibre and protein: Choose rolled oats over quick oats. They'll take longer to cook, but a 140 gram serving offers five grams of fibre and seven grams of protein — the quick oats only offer four grams of fibre and five grams of protein. Rolled oats also take longer to digest, so they'll make you feel fuller for longer. Short on time? Make these overnight oats recipes the night before.
To increase the protein: After your oats have cooked, stir in a tablespoon of almond or peanut butter, half a scoop of protein powder, or half a cup of plain Greek yogurt. Or it may sound weird, but mashing chickpeas into your oatmeal or mixing in pureed beans will add protein and increase the creaminess of your bowl.
To increase the fibre: Cut up some dried apricots or dates, throw in some fresh or frozen berries, or toss in some diced fresh pear or apple. Chia seeds are also bursting with fibre — one tablespoon offers five grams.
To get your fill of omega-3s: Sprinkle on one tablespoon of ground flaxseed. It offers 1.6 grams of omega-3s (1.1 grams is the recommended amount per day).
To decrease the amount of sugar: Instead of adding maple syrup, brown sugar, or honey to your bowl of oats, sweeten your breakfast with unsweetened applesauce, mashed banana, or pureed strawberries.