How to Make Protein Balls
The Protein Ball Formula to Customise Whatever Flavour Your Heart Desires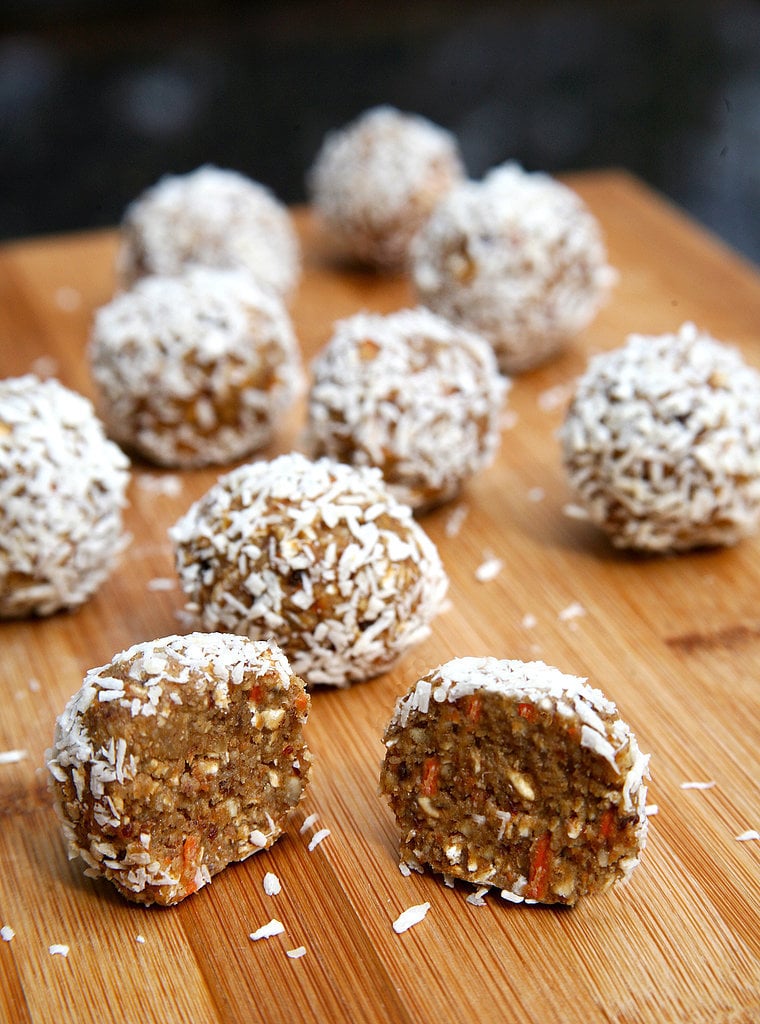 Protein balls make such an awesome pop-and-go healthy snack; they're also incredibly easy to make and an awesome raw alternative to baked goods. If you've been following our protein ball recipes, it's time to try mixing things up to customise each recipe to your exact preference, or even make your own variety!
Protein balls consist of wet and dry ingredients, typically at a 2:1 dry-to-wet ratio (think: two parts dry ingredients, one part wet ingredients). Dry ingredients keep the shape and typically are providers of most of the protein. Wet ingredients are for the sticking and sweetness; they create a dough-like consistency. There are varying thicknesses of the wet ingredients, which means there's no "one-ratio-fits-all" rule. For instance, mashed dates will hold better than mashed bananas and thus need less protein powder or flaxmeal. If you're using an actual juice (like lemon juice, for instance), you'll need a very small amount of it in relation to the dry ingredients.
Start with a 2:1 ratio with your dry and wet ingredients, and adjust accordingly. If your little protein snacks are a little mushy, add more dry ingredients, and if they're crumbly and dry, add some wet ingredients. With these guidelines, you can customise recipes to your tastes or build your own from scratch. Don't like dates? Swap them for peanut butter! Not a fan of protein powder? Try flaxmeal or ground almonds!
From there, you can blend in additions for fun flavors, like freeze-dried raspberries, chocolate chips, or cherries.
Mix and match these ingredients (or find ones that suit each category), and experiment to create the perfect protein snack for your on-the-go treat. Mix, mould, and chill to set each one, and bring two to three with you for some post-workout or midday fuel.
Dry Ingredients
Protein powder
Rolled oats
Flaxmeal
Ground almonds or cashews
Wet Ingredients
Nut butter
Dates
Banana
Honey
Maple syrup
Pumpkin puree
Applesauce
Coconut oil
Add-Ons
Coconut shreds
Dark chocolate chips
Puffed rice or quinoa
Nuts
Spices
Chia seeds