How Many Calories Are in Chicken Breast?
This Is How Chicken Breast Fits Into Your Daily Calorie and Macro Count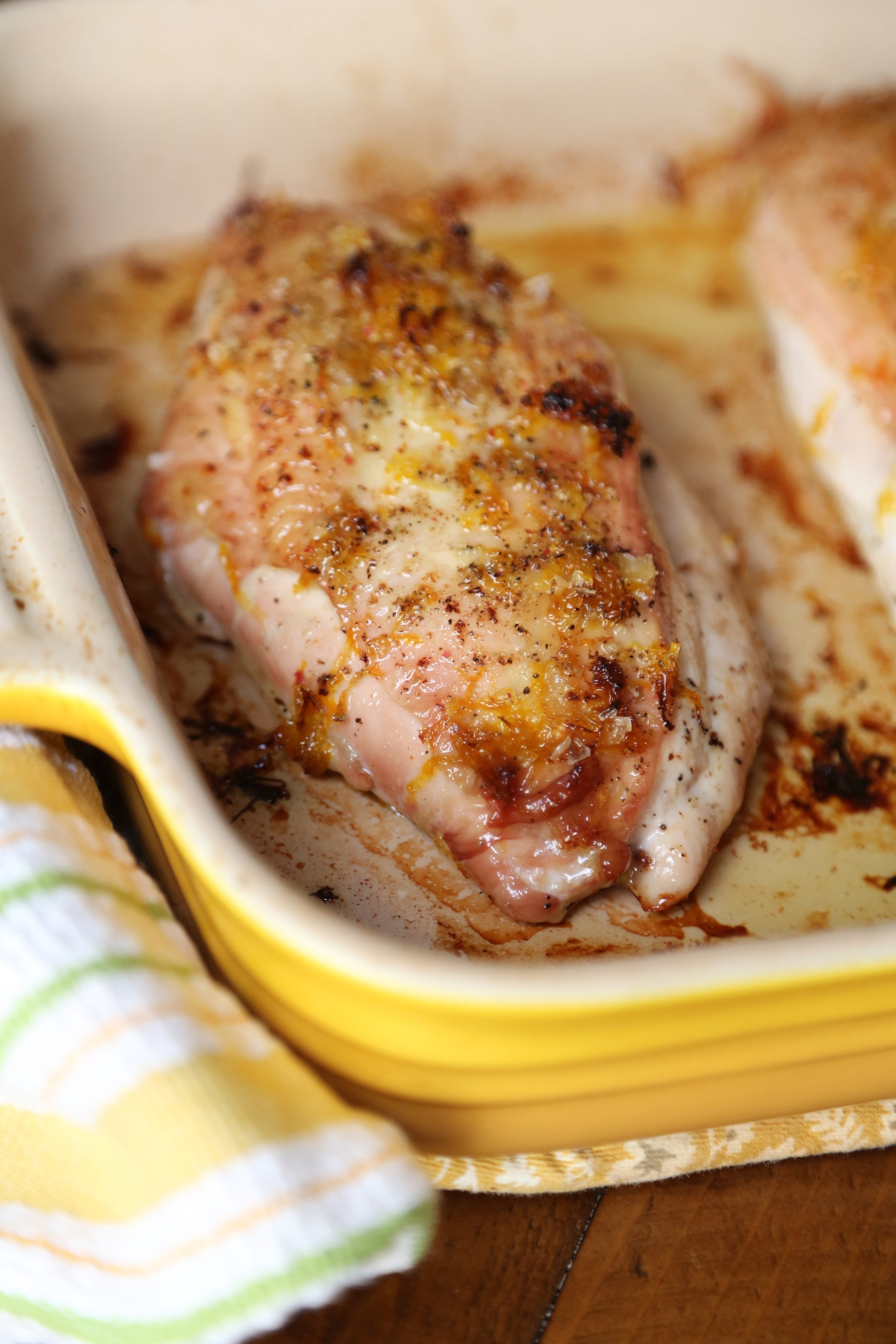 Boneless, skinless chicken breasts are a staple in many refrigerators — as a lean source of protein, they are low in fat, are high in protein, and have zero carbohydrates, so they're an excellent food for weight loss. But do you know exactly what you're getting?
You might be surprised to know that a serving of chicken is considered to be 85 to 115 grams, not the whole breast! And while a whole breast will vary in size, it's anywhere from double to triple the standard serving size. There's no harm in eating more chicken — if anything, you're getting way more protein! — but it's always good to know exactly what is going into your body.
Here's a look at the calories and macros of a 115-grams serving of boneless chicken breast, with and without skin. Keep in mind, the USDA recommends getting 5.5 ounces of meat or protein per day.
| Serving Size | Calories | Fat (g) | Carbs (g) | Protein (g) |
| --- | --- | --- | --- | --- |
| 115g, no skin | 130 | 3 | 0 | 26 |
| 115g, with skin | 190 | 10 | 0 | 23 |
Image Source: POPSUGAR Photography / Anna Monette Roberts