How Many Carbs Should I Eat Daily For Weight Loss?
A Dietitian Says This Is How Many Carbs You Should Be Eating Each Day to Lose Weight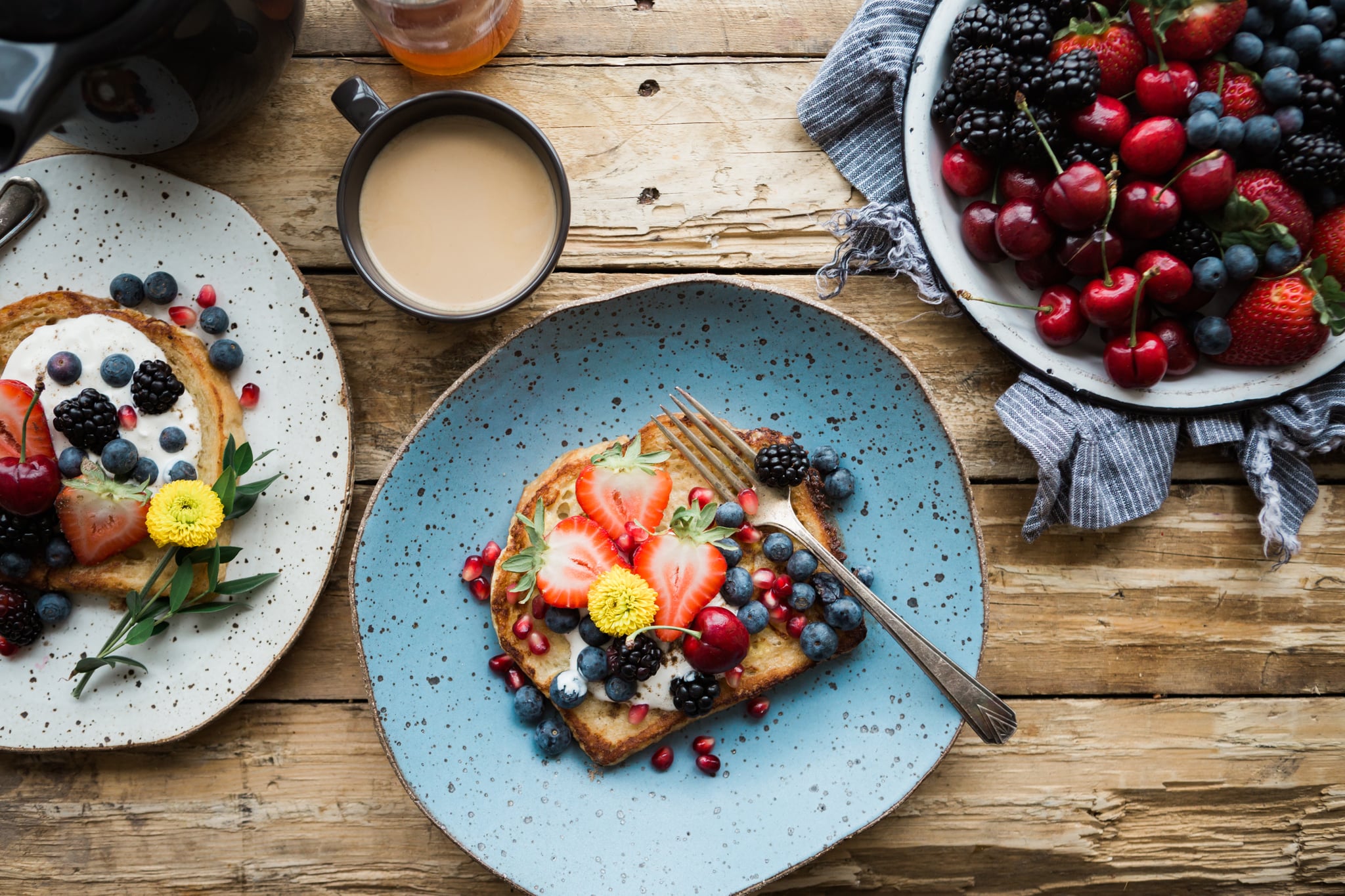 Carbs are known to have a bad reputation, but the truth is they're an important and necessary component to your daily diet. On top of giving you energy, they're needed to boost your metabolism and — guess what? — help you lose weight. But remember: not all carbs are created equally. Complex carbs and simple carbs differ vastly in their nutritional value, which we'll dive more into later.
To help you determine the right amount of carbs for your own weight-loss success, we've looked to Lori Zanini, RD, CDE, for her expertise.
How Many Carbs the Average Person Should Eat
Lori shared that according to the Institute of Medicine, 45 to 65 percent of the average person's daily caloric intake should be made up of carbohydrates. It also depends on your specific needs and goals, but this is the basic recommendation.
How Many Carbs You Should Be Consuming For Weight Loss
As a dietitian who specializes in diabetes, Lori recommends staying within the lower end of that 45- to 65-percent range. However, it's important not to dip below 130 grams of carbs per day.
"The Recommended Daily Allowance (RDA) of carbs is 130 grams per day, as this is what has been studied and determined to adequately fuel our central nervous system, red blood cells, and brain," Lori told POPSUGAR.
The Difference Between Good and Bad Carbs
What you want to look for are unrefined (or complex) carbs that are high in fibre, such as root vegetables, quinoa, beans, berries, nuts, and seeds. "[Carbs] are a vital part to a healthy, active lifestyle," Lori said. Examples of "bad" (or simple) carbs to limit include sugar (raw and brown), white rice, and corn syrup. These foods spike your blood sugar and often leave you hungry and craving more.
And just because carbs are "good" doesn't mean they won't contribute to weight gain if you overeat them. Even the healthiest of carbs, like fruits and grains, can add up. "It's helpful to understand that carbs digest more quickly than protein and fat, so while it is a great source of energy, it may not always be as filling," Lori said. She advises against eating carb-only or protein-only meals. Instead, always opt for balanced meals that contain all three macronutrients (carbs, protein, and fat). [This] will provide the most benefits, whether weight loss or maintenance is your goal."