How Much Sugar Is in Popular Condiments and Sauces?
Your Favourite Sauces Might Be Sabotaging Your Weight-Loss Success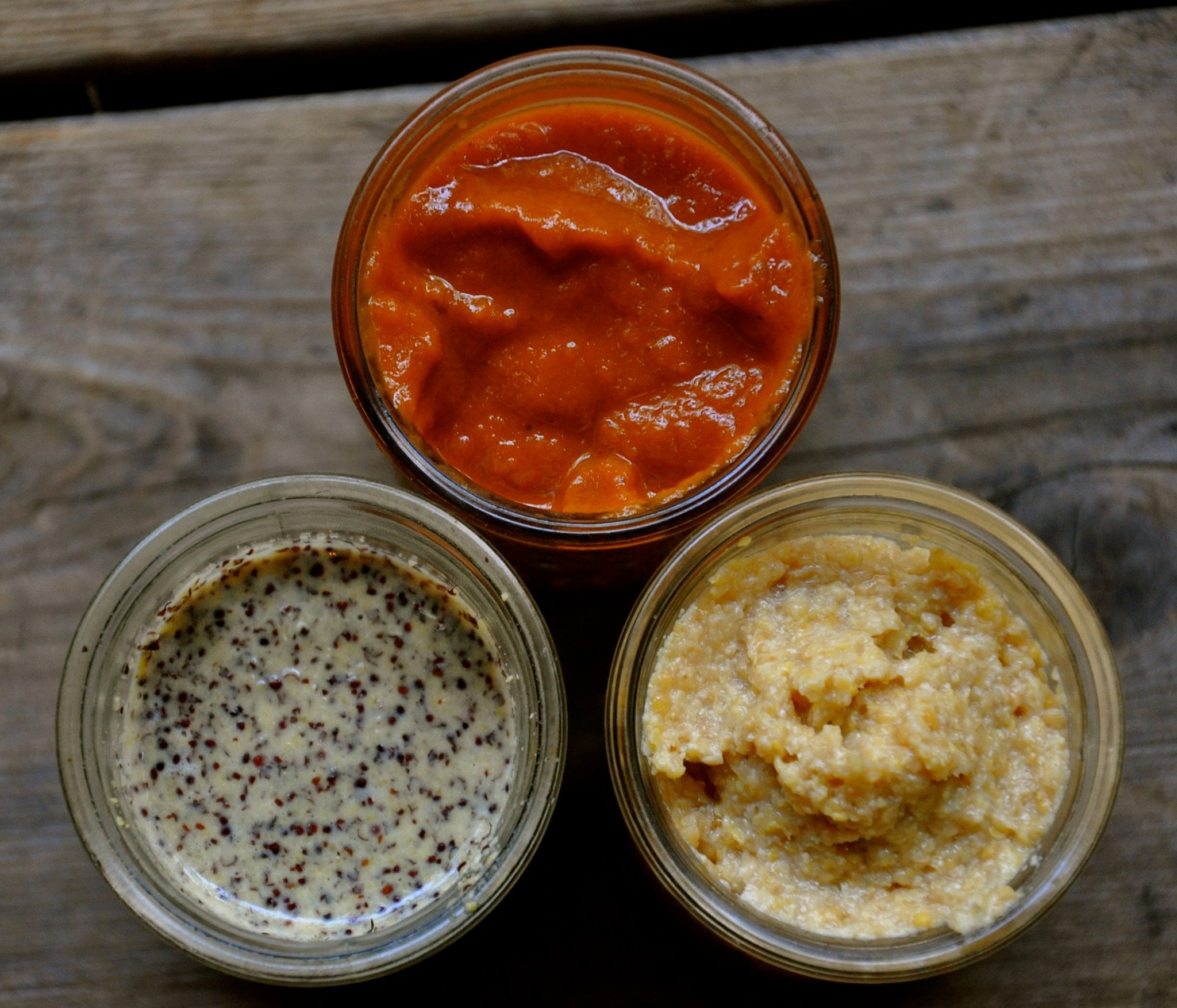 It can be hard to constantly work out, eat healthy, and still not see the results of our hard work. One culprit holding you back from hitting your weight-loss goals could be the hidden sugars in your favourite condiments. While it may not seem like a big deal, processed condiments and sauces are sometimes hiding high amounts of sugar and salt behind all that flavour. Much like you've had to find healthier alternatives to refined sugar, you might have to skip your tasty add-ons for less processed alternatives that don't contribute to your salt and sugar intake. Read on to see whether your favourite sauces are sabotaging your weight-loss success.
| Condiment | Serving Size (1 tbsp.) | Calories | Sugar (grams) | Salt (milligrams) |
| --- | --- | --- | --- | --- |
| Ketchup | 17 grams | 19 | 3.7 | 154 |
| Sriracha | 12 grams | 15 | 3 | 240 |
| Dijon mustard | 15 grams | 15 | 0.1 | 360 |
| Mayonnaise | 13 grams | 101 | 0.5 | 210 |
| Salad cream | 15 grams | 44 | 2.6 | 300 |
| HP sauce | 15 grams | 18 | 3.5 | 200 |
| BBQ sauce | 15 grams | 20 | 4.3 | 200 |
| Soy sauce | 16 grams | 9 | 3.7 | 879 |