How to Use a Tampon and Other Common Questions
All Your Questions About Using Tampons, Answered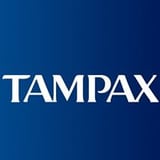 We've partnered with
Tampax
to answer all of your most pressing questions about your period and using tampons.
Let's be honest: no one really wants to talk about periods, but we all have questions about them. From what you can expect from your body to common misconceptions to the best sanitary products to use, there's so much information out there. And since every woman's body is unique, it's hard to know what's right for you.
There's nothing to be ashamed of — but if you feel a little uncomfortable asking your mum, friends, or doctor, we've got you covered. We asked Dr. Shree Datta, consultant gynaecologist, to answer some of the most common period questions she fields from her patients so you don't have to ask them yourself. Consider this your guide to using tampons!
Though everyone's body is different, Dr. Datta said that young women usually get their first period as teenagers. "It's difficult to know exactly when your period will start, but signs that your period will start in the next year or so include if you've grown underarm and pubic hair," she explained. "Usually, your period starts about two years after your breasts start growing." Your period can last anywhere from two to seven days.
Using tampons shouldn't hurt, but it can take a few tries to get used to them. Dr. Datta recommended starting with the smallest size available — like Tampax Pearl Compak Regular — and not forcing it. "Generally, it's easier to insert a tampon when you're relaxed, but that's easier said than done!" she said. Beginners might also feel more comfortable with a plastic applicator — some women find that Tampax Pearl Compak tampons insert more smoothly than other options.
Dr. Datta recommended choosing whatever you're more comfortable with. "Some women find that plastic applicators make it easier to put in tampons, but that really varies from person to person," she explained. The same goes with sanitary pads — there's no medical reason to prefer them over tampons.
Shree said there's really no reason to worry about losing a tampon — any stories you might hear about that are nothing more than urban legends. "Tampons stay in your vagina after you have inserted it," she explained. "The only other opening is through your cervix, which is at the top of your vagina, but a tampon is too big to pass into it."
Don't leave a tampon in for any longer than eight hours. After that point, you can develop skin irritation or even get an infection. "If you start to see blood flowing through onto your underwear, it's a sign that you need to change the tampon," Dr. Datta said. Also, if you find that you're bleeding through your tampons in just a few hours, you might want to try a higher absorbency.
You can absolutely use tampons overnight — just pay close attention to how long you leave the tampon in. "Insert a new tampon last thing before getting into bed and remove it first thing upon waking to make sure you don't get irritation or an infection," she said. Try setting an alarm on your phone as a reminder to change your tampon if you're worried about forgetting!

Blogger Charlotte Hole also had a question about night time tampon use: which Tampax tampon would be the best choice to use overnight? Dr. Datta said that choice really depends on how heavy your flow is, but no matter what tampon to use, you should make sure to change it as soon as you can after waking up.
Dr. Datta also said young women shouldn't worry too much about having to change theie tampon every time they go to the bathroom. If you want to, go ahead — but it's safe to leave it in for up to eight hours, no matter how many times you go to the bathroom.
Vloggers and sisters Laila Swann and Yasmin Swann both had questions about toxic shock syndrome (TSS). Nearly every tampon box comes with warnings about this condition, but how worried should you really be? Dr. Datta explained that it's a very rare illness that can be caused by an overgrowth of bacteria in your vagina. "TSS does not develop in all women who wear tampons — it develops if you do not change them regularly and keep them in for too long," she said. If you feel like you have the flu, develop a fever, have tummy pains and vomiting, notice unusual vaginal discharge, or think you might have TSS, you should contact your doctor immediately.
Absolutely! Many brands make tampons specifically for heavy period days, like Tampax Pearl Compak Super Plus Tampons. "It's a good idea to make sure you are wearing tampons designed to manage heavy flow, so check this on the side of the packet when you are buying tampons," Dr. Datta said. "Having heavy periods is not a reason to avoid using tampons, but you may have to change them more often."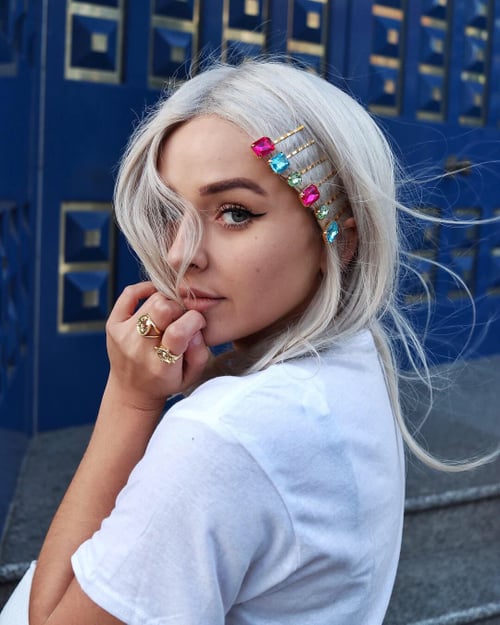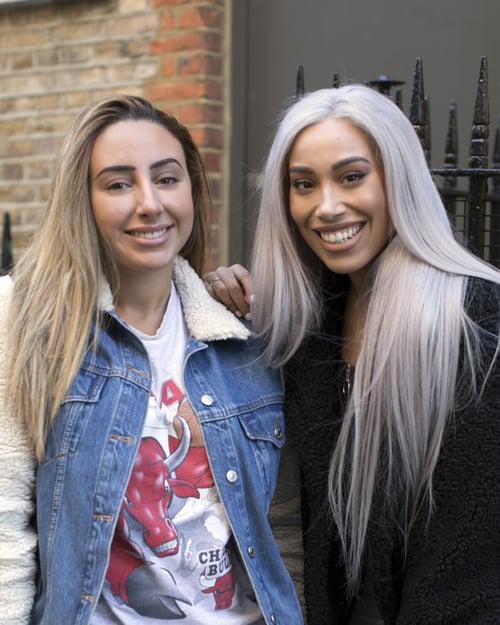 Image Source: Charlotte Hole , Yas & Laila
Credits: Text: Annalise Mantz; Design: Rebecca Joy