How to Work Out with a Big Bust
Fitness Tips For Ladies With Big Busts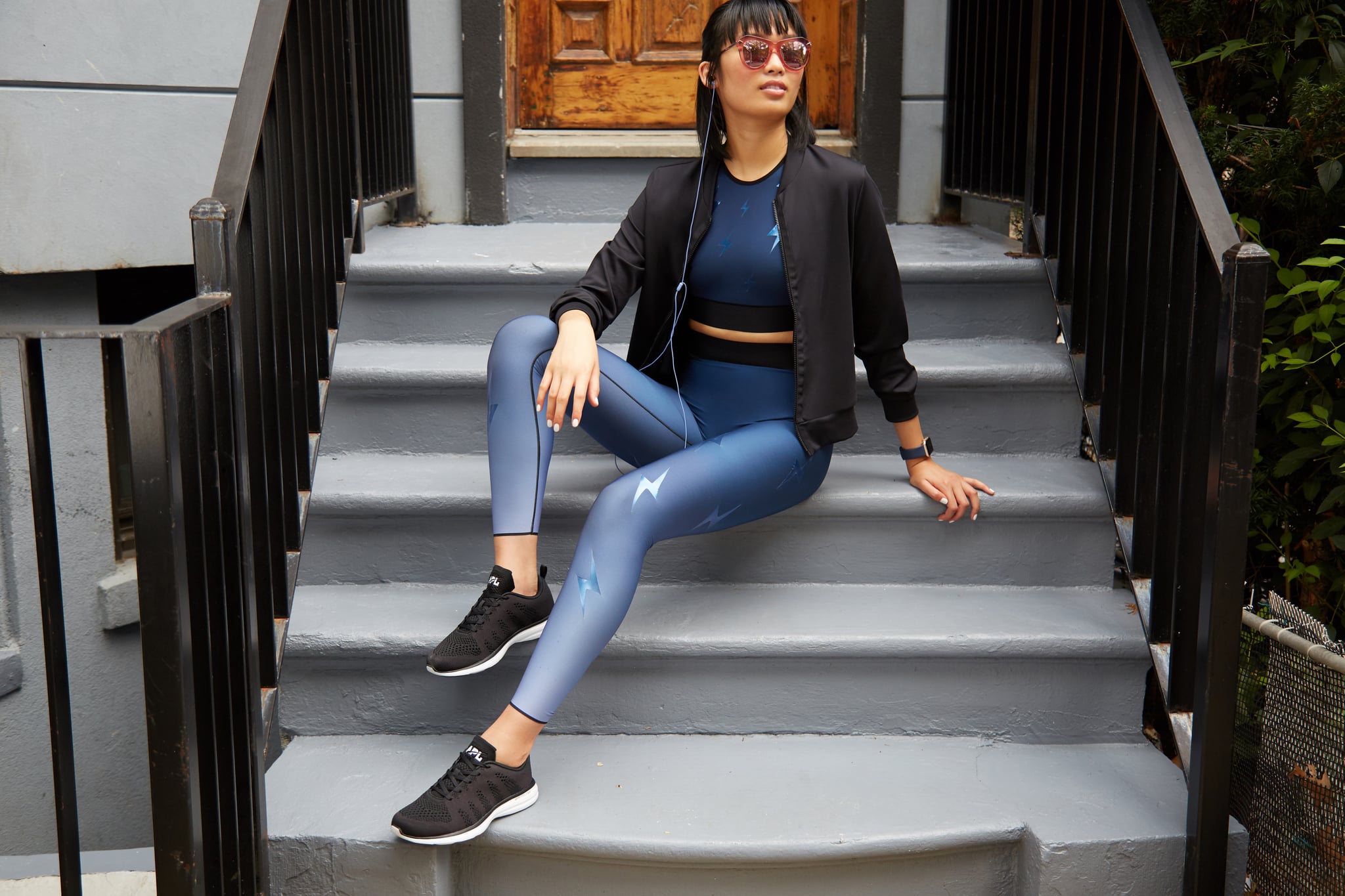 A good friend of mine was talking about trying to lose weight, and I suggested we go for a run together. She shook her head and pointed to her chest. "Not with these girls," she said. I realised that many women swear off running and working out because they're well-endowed. Being full on top shouldn't stop you from anything, so here are some tips.
Support your "girls" with a good sports bra. There are great companies like Panache and Freya that cater specifically to women who are a bit more busty. Bras range in price from £30 to £50, but it's well worth the money. They'll not only cover up your cleavage, but they'll prevent excessive bouncing, which as you know, can be very uncomfortable.
Wear a sport top that has a shelf bra attached to it — yes, wear it over your sports bra. Often, a sports bra alone won't do the trick for high intensity activities such as running and skipping rope.
If your large chest causes back pain, which in turn makes your back hurt even more when running, choose a type of cardio exercise such as hiking, bike riding, swimming, or speed walking that requires less jumping movement.
Work your core. Since you have extra weight in your upper torso, you'll need a strong back and abs to support it. Do some elbow planks and back strengthening moves at least three times a week. This will help prevent back pain.
Since a bigger chest can also cause poor posture, try yoga and Pilates to learn moves that will encourage you to lengthen your spine.
If you're too self-conscious about bouncing at the gym on the treadmill, just up the incline on the machine and walk uphill instead. Not only will it get your heart rate up without running, but it'll also tone your thighs and bum beautifully.
If you're self-conscious about people ogling you while exercising, choose less crowded areas to work out. Fitness classes are great since most participants are too busy sweating to look around the room. Woodsy trails and bike paths are also good options since they're usually less populated, and you can do your thing without seeing too many people. Working out with a group of friends outdoors may also help you feel like there's less attention on you.
Image Source: POPSUGAR Photography / Diggy Lloyd