Jamie Anderson Wins Gold in Slopestyle Winter Olympics 2018
USA Sweeps Gold in Slopestyle — Congrats to Snowboarder Jamie Anderson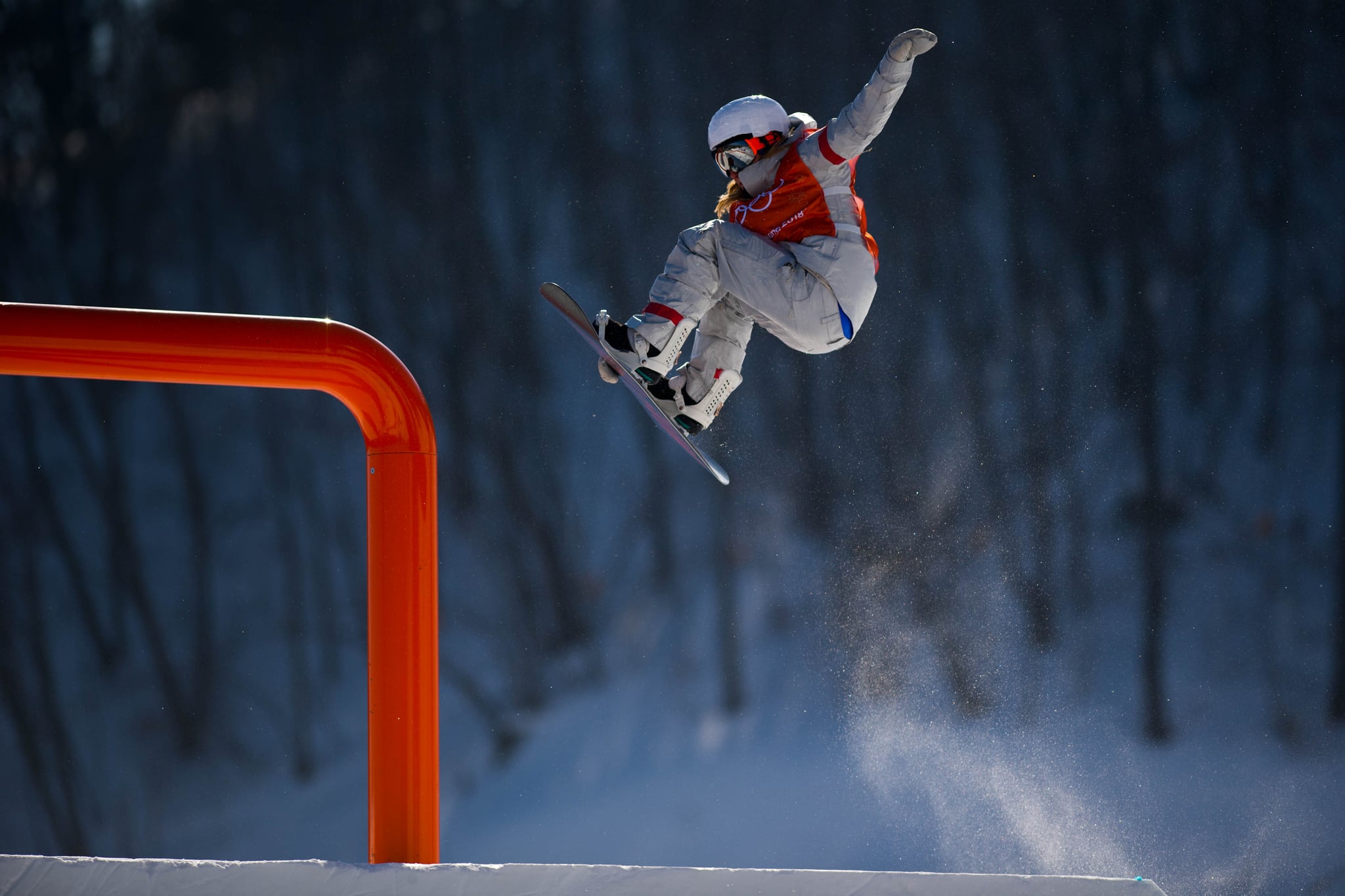 In incredibly windy conditions, American snowboarder Jamie Anderson captured her second gold medal in slopestyle. She won gold in Sochi back in 2012, and her repeat performance was solidified during her amazing first run — she fell during her second run, but that didn't hamper her first-place finish. Jamie adds her gold to Red Gerard's come-from-behind first place finish in slopestyle the previous day.
Check out her winning run:
Mother Nature couldn't stop a force of nature. Jamie Anderson won gold for Team USA in women's slopestyle. #BestOfUS #WinterOlympics https://t.co/E1XuTKthTN pic.twitter.com/zUSS5G2wpf

— #TokyoOlympics (@NBCOlympics) February 12, 2018
Congrats Jamie! Find the full Olympics schedule here.
Image Source: Getty / Dave Ramos