Jennifer Lopez Alex Rodriguez Holiday Workout
Jennifer Lopez and Alex Rodriguez Doing Pull-Ups on a Yacht Is Peak Holiday Goals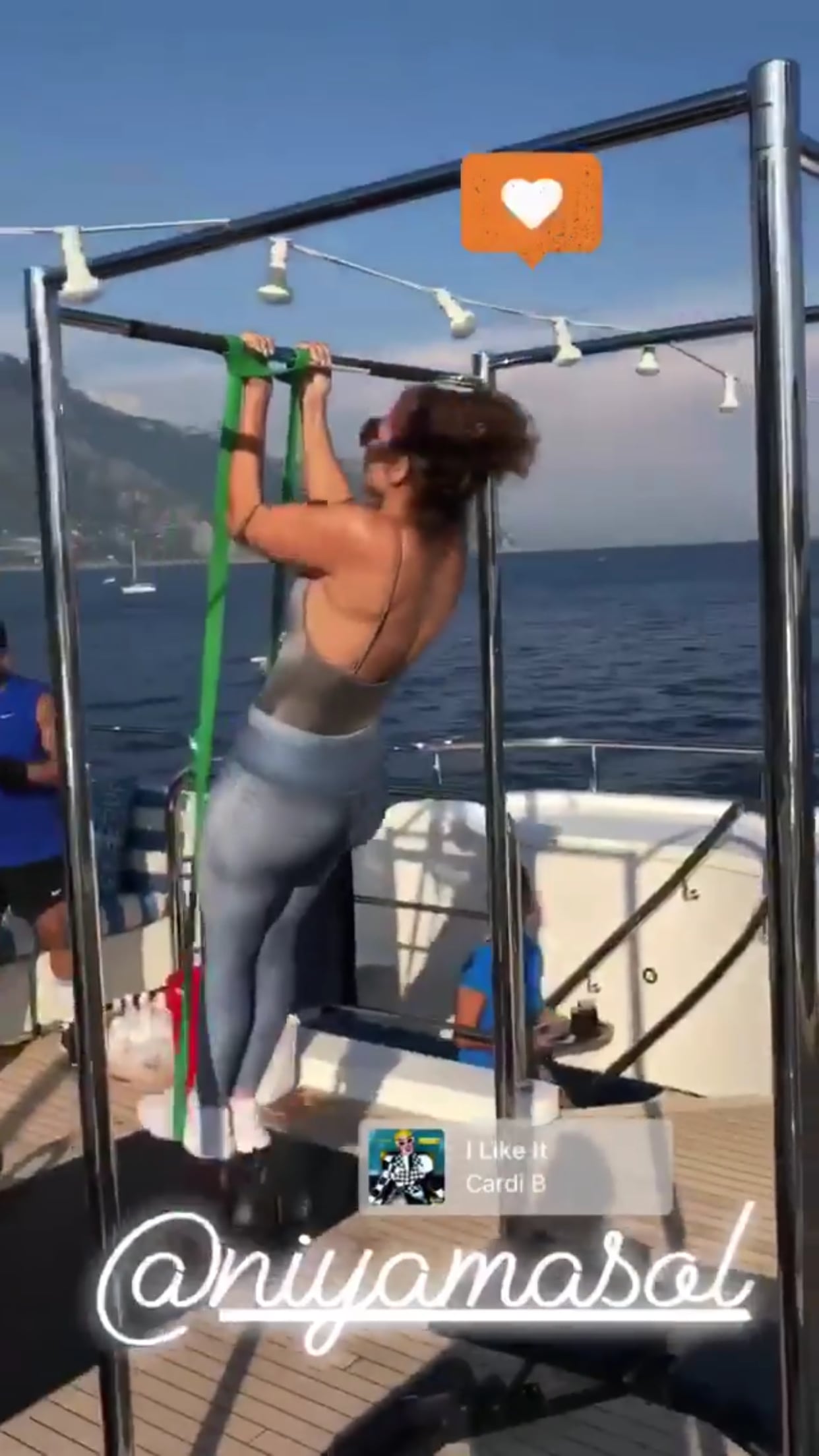 Jennifer Lopez has always been in amazing shape, as evidenced by her white-hot bikini pics and her enviable, rock-hard abs. Turns out, the 49-year-old doesn't sleep on her fitness routine, even on holiday.
J Lo cranked out some pull-ups on a yacht off the Amalfi Coast per boyfriend Alex Rodriguez's Instagram Story on August 9. The video showed the Grammy-nominated singer using a band to assist her pull-ups while Cardi B's "I Like It" played in the background. She rocked a pair of Niyama Sol leggings, which ARod also tagged in the video.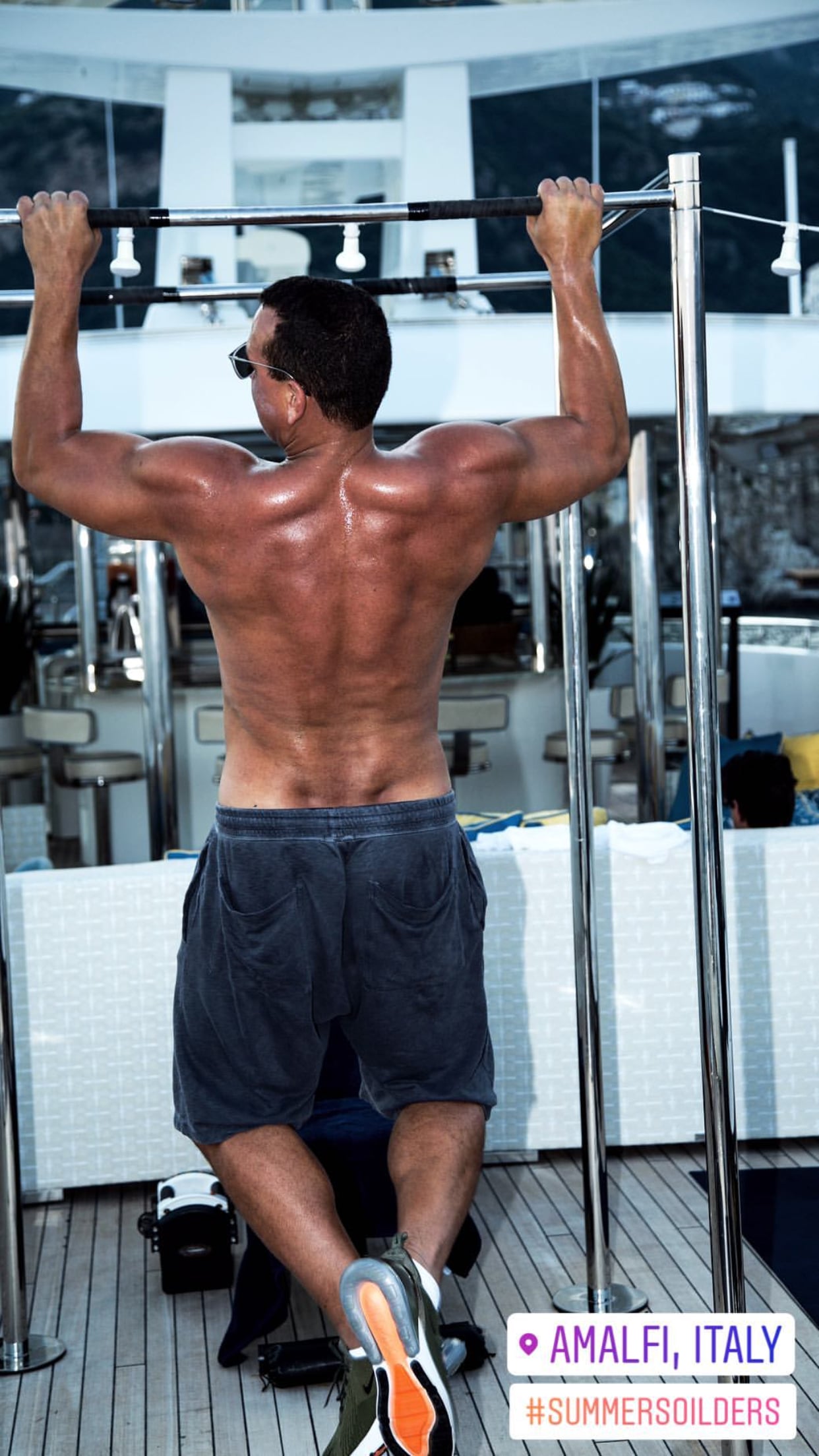 Not to be outdone, A-Rod added a photo of his chiseled shoulders and back while he did his own set of pull-ups shirtless. He hashtagged this photo #summersoldiers and there's no denying they're putting in work, even on their holiday! They've been enjoying a romantic holiday all throughout Italy including stops in Capri and an impromptu performance of "Let's Get Loud."
As if J Lo and ARod weren't couple goals enough already, their holiday workouts make us want to hit the gym ASAP!