Keto Chicken Pot Pie Recipe
Forget the Fireplace: This Low-Carb Chicken Pot Pie Is All You Need to Stay Warm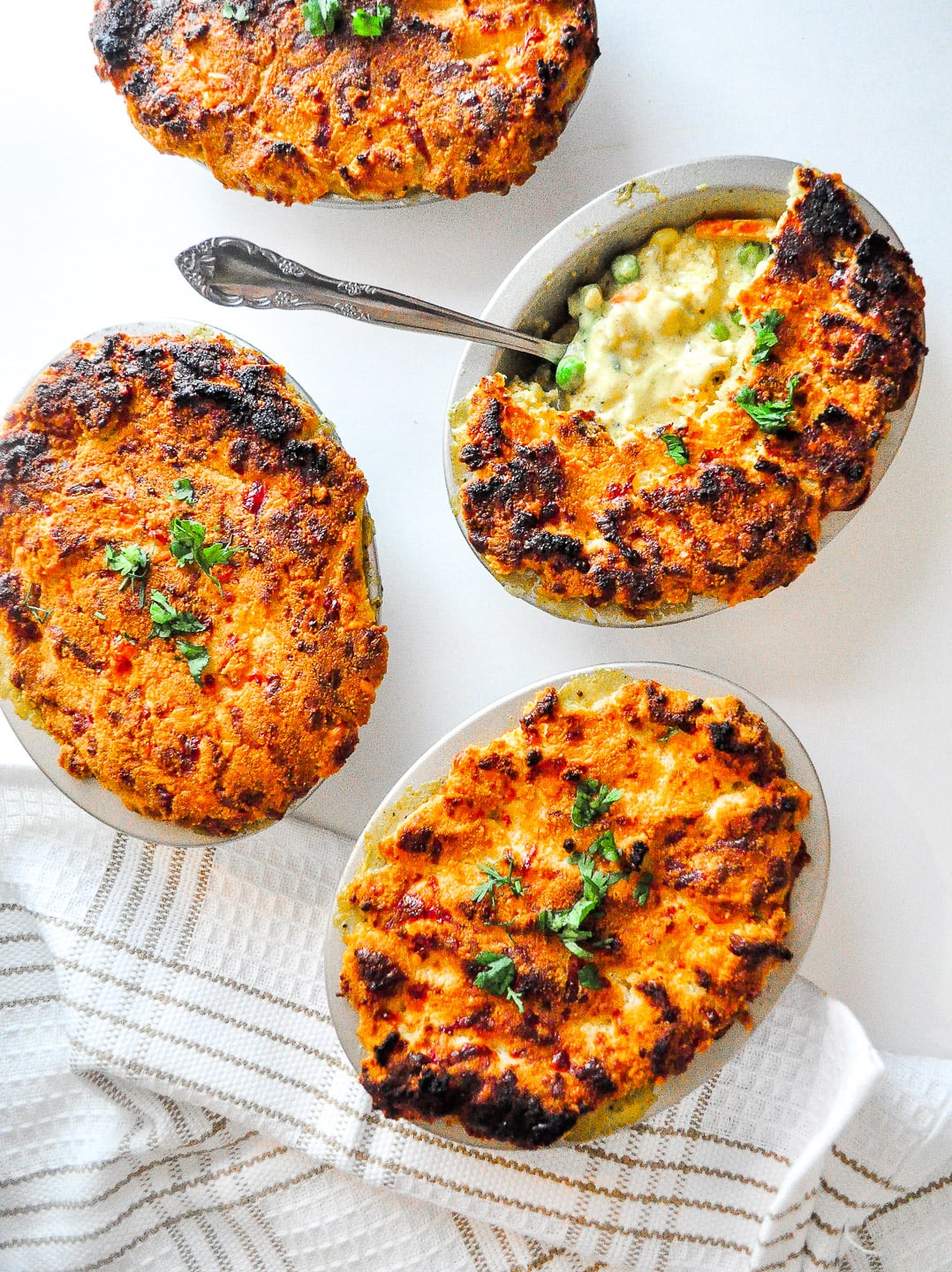 If being on the keto diet has forced you to end your love affair with anything resembling chicken pot pie (looking at you, Chrissy Teigen, and your tasty pot pie soup), we have some very good news. It's possible to enjoy that rich and savory filling — and even add some crunch — without the extra carbs.
For this delicious take, you'll start with the ingredients for a more traditional filling, including heavy cream, fresh thyme, and a mix of vegetables (carrots, corn, peas, and green beans). But the real magic is in the low-carb crust, made with almond flour, eggs, and lots of cheese.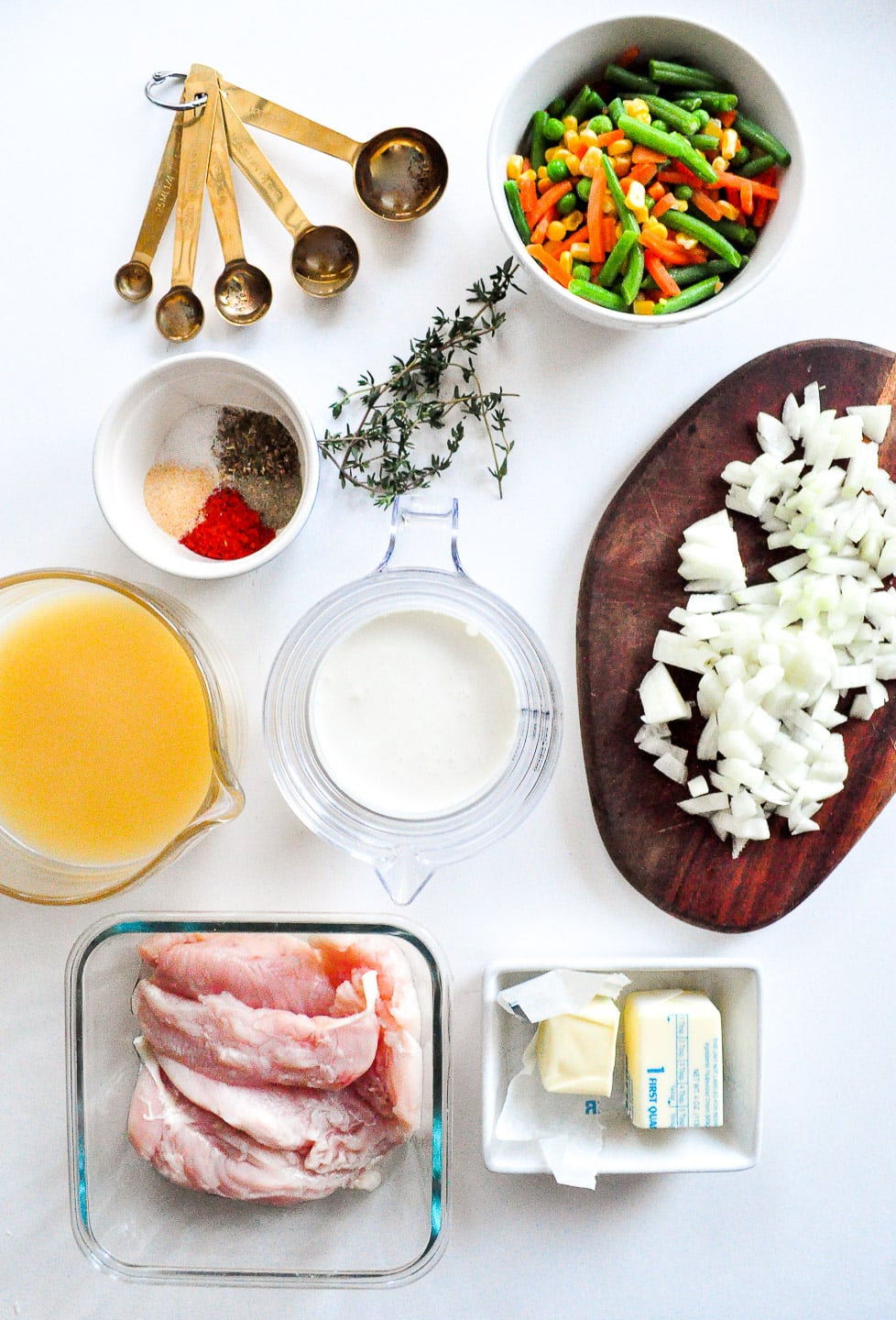 For the crust, you'll simply mix the ingredients in a bowl, and portion the dough so it can be shaped to fit over the top of each baking pan. Then, it's into the oven, where you'll bake the pie until the crust is golden brown.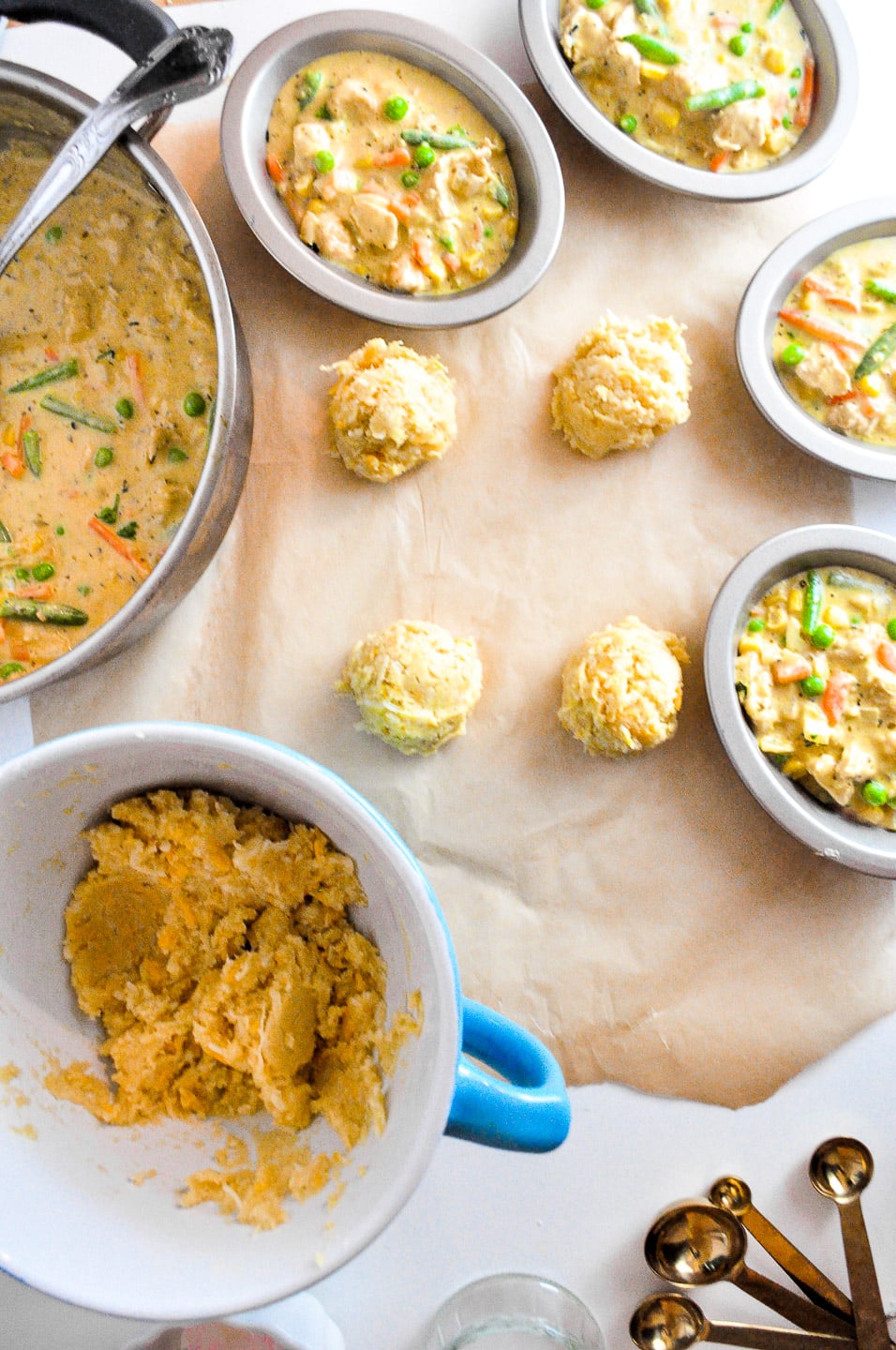 The result? A keto-friendly pie with the same texture and taste as the classic you've always loved. It's everything you want on a cosy night in. Keep reading for the recipe, and add it to your rotation this Winter, right alongside those hearty, low-carb soups.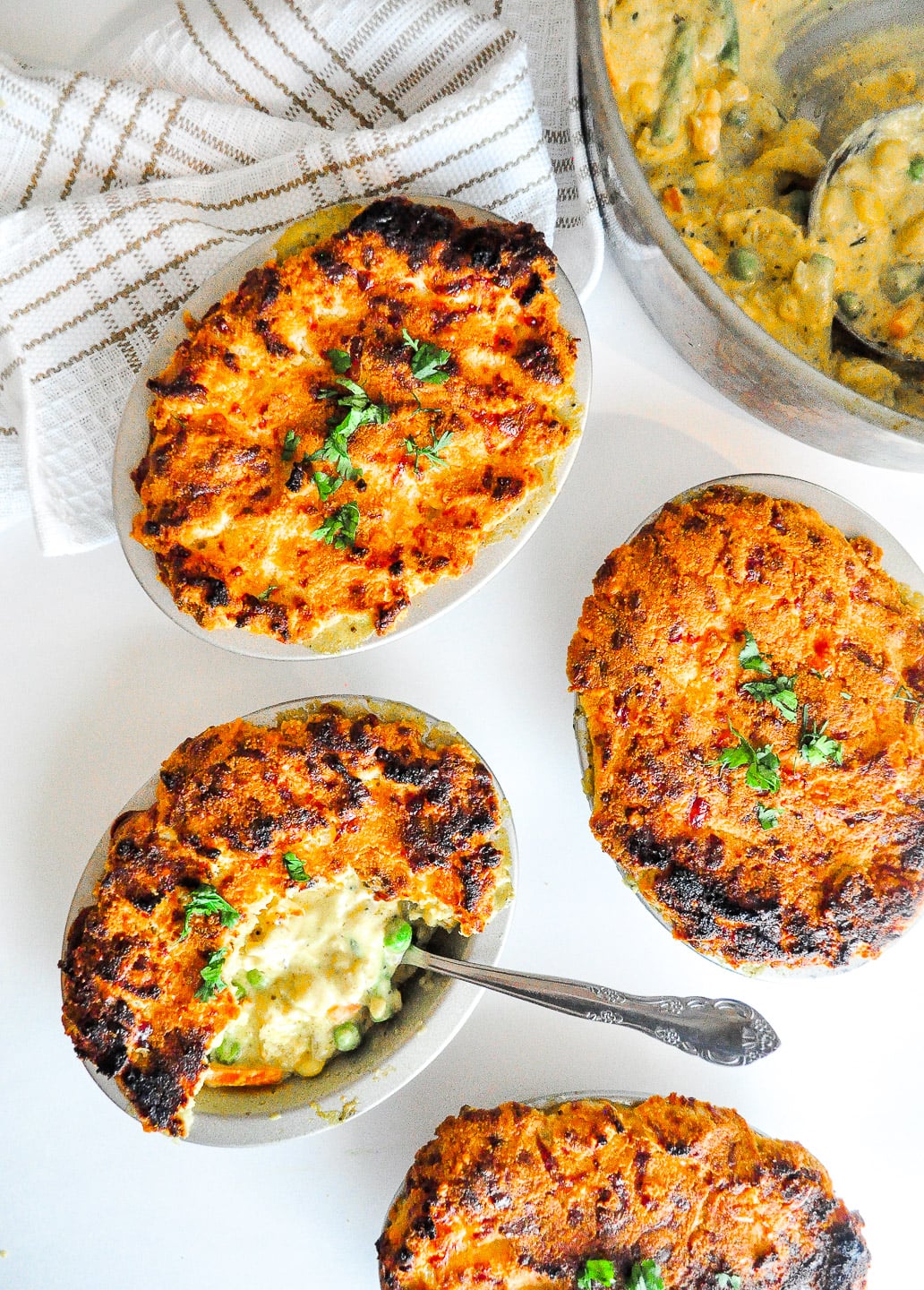 Keto Chicken Pot Pie
Original Recipe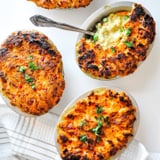 Ingredients
Filling
1 pound chicken breast, cubed
3 tablespoons unsalted butter
1 yellow onion, diced
1 1/2 cup chicken broth
1 cup heavy cream
1/4 teaspoon xanthan gum
2 cups mixed veggies (carrots, corn, green beans, peas)
1/2 teaspoon paprika
1/2 teaspoon garlic
1/2 teaspoon oregano
1 teaspoon fresh thyme
Salt and pepper to taste
Crust
1 1/2 cup almond flour
1 teaspoon baking powder
1/4 teaspoon salt
2 eggs
1/4 cup unsalted butter, melted
1 cup shredded mozzarella
1 cup shredded cheddar
Directions
Preheat oven to 350 degrees Fahrenheit.
In a saucepan over medium heat, cook the onions in butter until soft and translucent. Add the chicken, along with paprika, garlic, oregano, thyme, salt, and pepper, and cook until slightly browned. Pour in the chicken broth, heavy cream, and xanthan gum. Bring to a boil, and then reduce over medium-low heat. Add the veggies and continue to simmer until thick. Remove from the heat and set aside.
Prepare the crust dough by adding the almond flour, baking powder, salt, eggs, butter, and cheese to a large mixing bowl. Combine all the ingredients using a rubber spatula.
Shape the dough to be a little larger than the size of your pan so the edges are sealed.
Scoop the filling into your baking pan and fill 3/4 of the way up. Place the dough on top of the filling.
Bake for 20 minutes, then change the oven setting to low broil and watch closely until the top just turns golden brown (about two to three minutes).
Cool for five minutes before serving.
Information
Category

Main Dishes

Yield

4

Prep Time

30 minutes

Cook Time

50 minutes

Total Time

1 hour, 19 minutes, 59 seconds
Image Source: POPSUGAR Photography / Hajar Larbah