Is the Keto Diet Good For Diabetics?
Experts Weigh in on Whether or Not the Keto Diet Is Healthy For Diabetics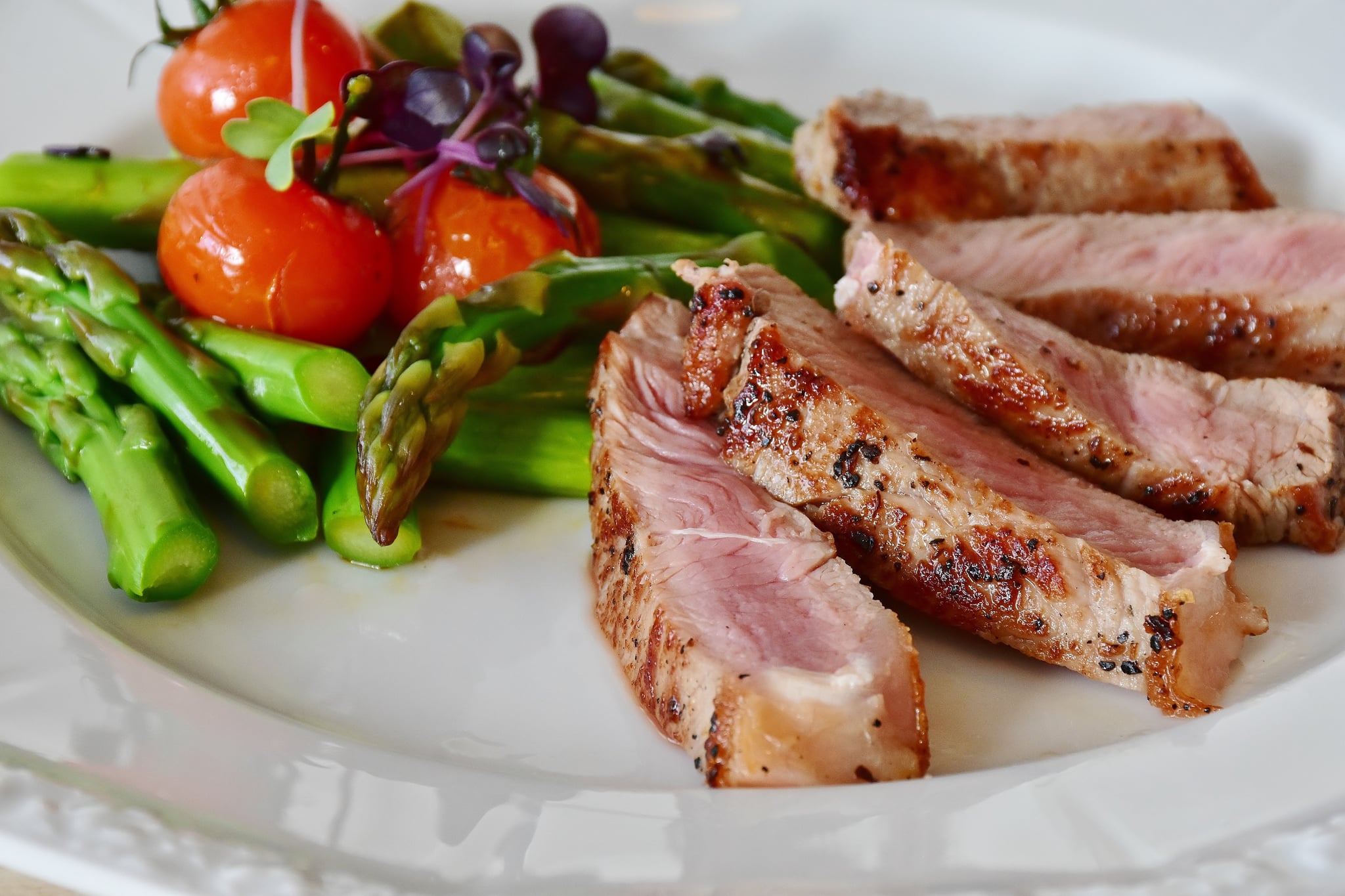 The keto diet has been a controversial nutrition plan since it became popularized over the past several years. After all, it's not every day that we're told eating high-fat foods will help us lose those extra pounds we've been struggling to get rid of. The keto diet cuts grains and carbs, potatoes, sugar, and trans fats in favor of meat (bacon included!), seafood, fats and oils, low-carb veggies, high-fat dairy, and nuts.
Although it's a good idea for everyone to check in with their primary care doctor before beginning a strictly regimented diet, this is especially true for diabetics. Unsurprisingly, not all experts see eye to eye when it comes to the question of whether or not the keto diet is healthy and safe for people with diabetes.
"There's a lot of controversy surrounding whether the ketogenic diet is appropriate, beneficial, and safe for diabetics," Dr. Josh Axe, founder of Ancient Nutrition and DrAxe.com, told POPSUGAR. Dr. Axe noted that authorities like the American Diabetes Association recommend that people with prediabetes and diabetes eat a diet that includes complex carbohydrates and high-fibre foods like nuts, fresh vegetables, fruits, and legumes. As previously noted, fruits, legumes, and whole grains are on the "don't eat" list for people following the keto diet.
"This leads to confusion and leaves many people struggling with metabolic disorders to wonder what's the best diet to follow," Dr. Axe said. Diabetics aren't the only people who are left scratching their heads when it comes to whether or not the keto diet is healthy and safe. Dr. Axe told POPSUGAR that scientific studies have had conflicting results — some indicate that it is a healthy diet for diabetics, while others have found that "the ketogenic diet may not be effective at reversing diabetes long-term because people struggle to stick with the diet due it to being restrictive."
Dr. Axe told POPSUGAR that there are several reasons the keto diet could be beneficial for diabetics:
According to Dr. Axe, there's not currently enough solid evidence to determine whether or not the keto diet is safe for diabetics long-term. "The keto diet seems safe and effective for people with type I and type II diabetes when followed for about six months to one year," he said. "To be safe, it's recommended that diabetics are monitored by their doctors whenever they significantly adjust their diets, especially when taking medications that also impact blood sugar and insulin resistance."
On the other hand, Dr. Joseph Galati has major reservations about diabetics — especially those with type 1 diabetes — going on the keto diet at all. "Many patients with type 1 diabetes have some degree of renal impairment, and handling the build-up of ketones and acids in the body may be too much of a stress on the kidneys in these patients," Dr. Galati told POPSUGAR.
Dr. Galati said the keto diet is safer for people with type II diabetes as long as they exercise extreme caution. He also noted that other health conditions should be taken into account. "There is data recently published that type II diabetics can do well and better control their glucose with low-carbohydrate diets," Dr. Galati said. "As with any dietary changes, your risk or benefit will depend on other comorbid conditions you may have, including kidney disease, hypertension, heart disease, fatty liver or cirrhosis, or lung disease."
When a type II diabetic chooses to give the keto diet a try, Dr. Galati said the transition requires several major lifestyle changes in order to be safe. "These will include careful monitoring of your food intake, an understanding of the carbohydrate content, [and] very close monitoring of your blood glucose levels," he told POPSUGAR. Dr. Galati explained that, as carbohydrates are removed from the diet, it will be necessary to adjust diabetic medicines "to reflect an expected lowering of your blood glucose levels." He also noted that water consumption should be increased.
Although not all experts agree on whether or not the keto diet is healthy for diabetics, it seems like everyone can agree that you should work closely with your doctor when making any major dietary changes.