Kevin Love on Mental Health on the Today Show 2018
Kevin Love Shares the 1 "Super Powerful" Thing LeBron Said to Him About Mental Health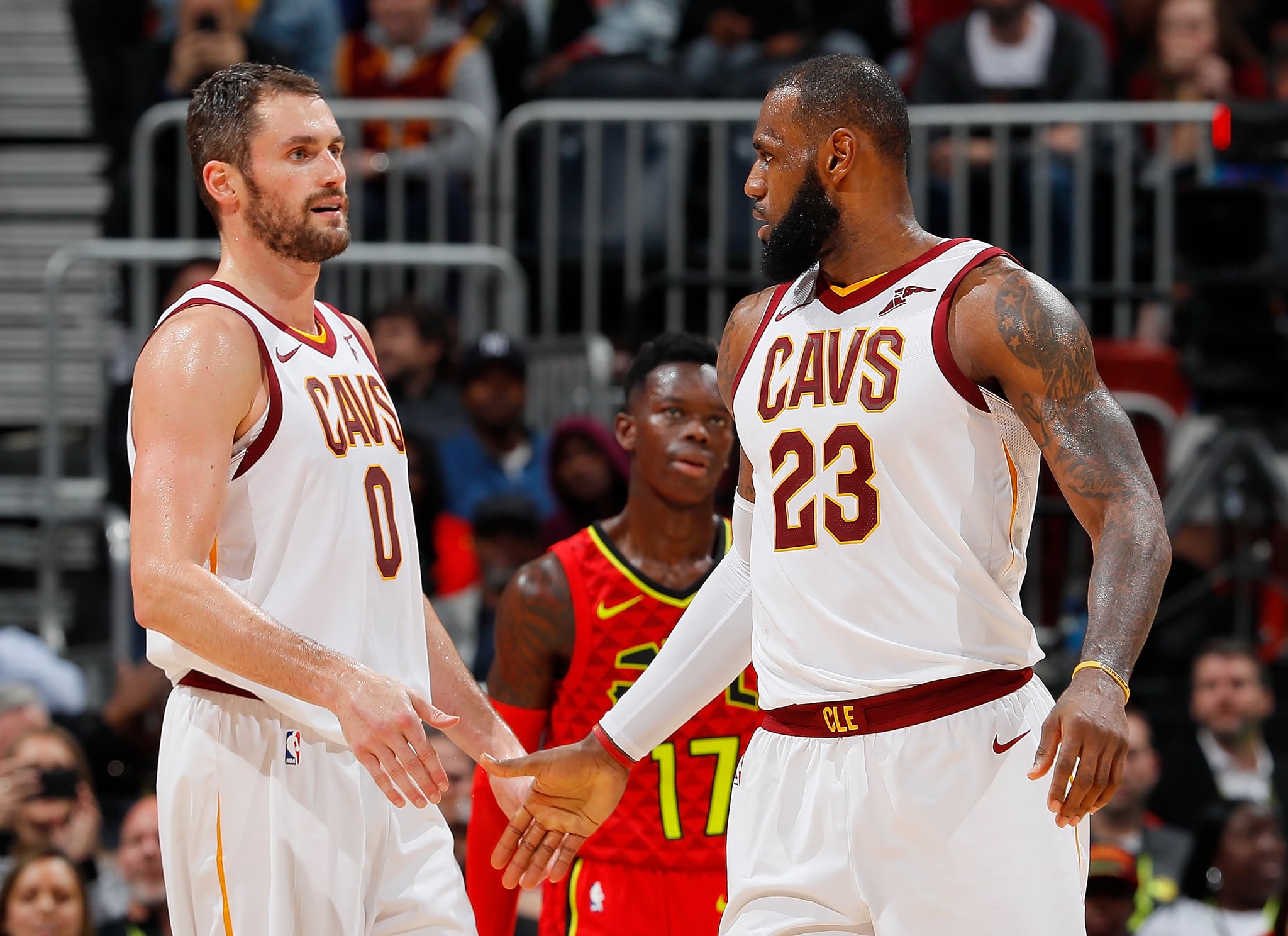 They may not be teammates anymore, but Kevin Love and LeBron James are friends for life. Earlier this year, the Cleveland Cavaliers power forward penned a painfully honest essay about his first-ever panic attack in the middle of a game. It was filled with openness that fans rarely see from professional male athletes, which is why it meant so much to the basketball association and those with similar struggles. Now, Kevin is opening up to Carson Daly on the Today show about why one person in particular had a response that meant the world to him, and it was none other than LeBron.
"It was a special moment for me because we sat towards the end of the bus," Kevin said about his then-teammate. "He kind of said, 'Hey, do you have a moment?' He stopped me, shook my hand, looked me in my eye and said, 'You helped a lot of people today. It's important.' That was super powerful for me because not only is he the best athlete in the world, the best basketball player in the world, but his influence and having my back with that was super important to me."
You're even more powerful now than ever before @kevinlove!!! Salute and respect brother! ✊🏾💪🏾🙏🏾 https://t.co/6nL6WoZMCm

— LeBron James (@KingJames) March 6, 2018
Kevin had his first panic attack at 29 years old, but he was only inspired to talk about after San Antonio Spurs player DeMar DeRozan shared his struggles with depression just one week prior. It was a shock to both of them that they had played in the league together for so many years, yet never knew they both were fighting their own mental health battles. The impact of Kevin's essay and other players' openness following is just the start. There's been a shift in the conversation about mental health in the NBA, and Kevin is doing more than he knows by being open about it.
.@kevinlove will be speaking to @CarsonDaly on Monday in an exclusive interview on TODAY pic.twitter.com/iYy7QvEEbV

— TODAY (@TODAYshow) August 17, 2018