London Gym Blok Boxing Class Review
This London Gym Is Knocking the Concept of Boxing Classes Out of the Park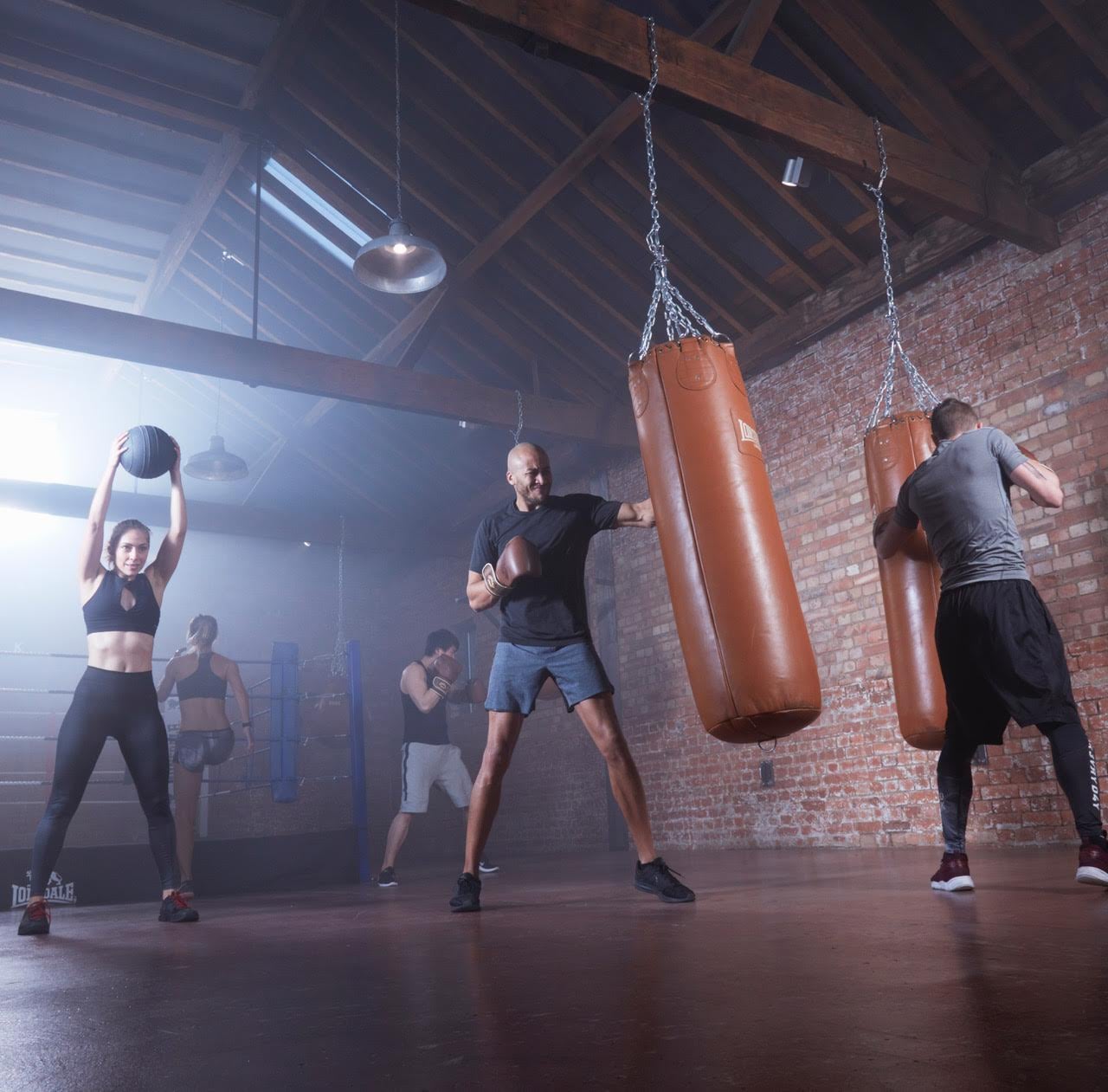 If you've tried out a group workout class, you'll probably agree that they can be more performative than effective as far as exercise goes. Being an occasional slacker, I can own up to having wasted countless hours standing in packed classes pretending to squat, plank, or lift my way though while watching the clock.
So, when I signed up for a month of boxing classes at one of London's coolest boutique gyms, Blok, I was prepared to breeze through the sessions — just in a selfie-worthy location and with the addition of some badass gloves this time. I was wrong!
While it doesn't hurt that stepping into Blok's recently launched, designated boxing space, Studio 3, is straight out of a '70s boxing film, complete with artfully exposed brickwork, a boxing ring and more punchbags than you can take your frustrations out on. That's not the thing that'll get you hooked on boxing at Blok. The first thing you'll notice about the classes is that the trainers, who are all actual boxers outside of the gym, make sure all attendees regardless of ability level have to start with the very basics of the sport. Although it gets pretty obvious who's had prior experience of landing perfect jabs and hooks, the breakdown at the beginning of every session fosters a sense of equality. There are no star pupils here; your trainer won't use someone else's perfect form to shame you out of your untutored habits, you won't be able to coast on the sidelines while the pros distract from your lack of effort, and you won't be allowed to cheat yourself out of one of the most empowering workouts you could try.
"Yes, you are working out — and working out hard! But, you are also developing a skill and improving on your technique all the time."
This is just as well because as one of this year's must-try workouts, boxing is just the sport to get you out of a fitness rut that's more about turning up than taking part. Although you're not always necessarily doing things that are completely alien, much of the practice is about building on a set of skills that are used in a particular way in the sport. It's hard not to get invested in improving with every session because you're always focused on bettering yourself.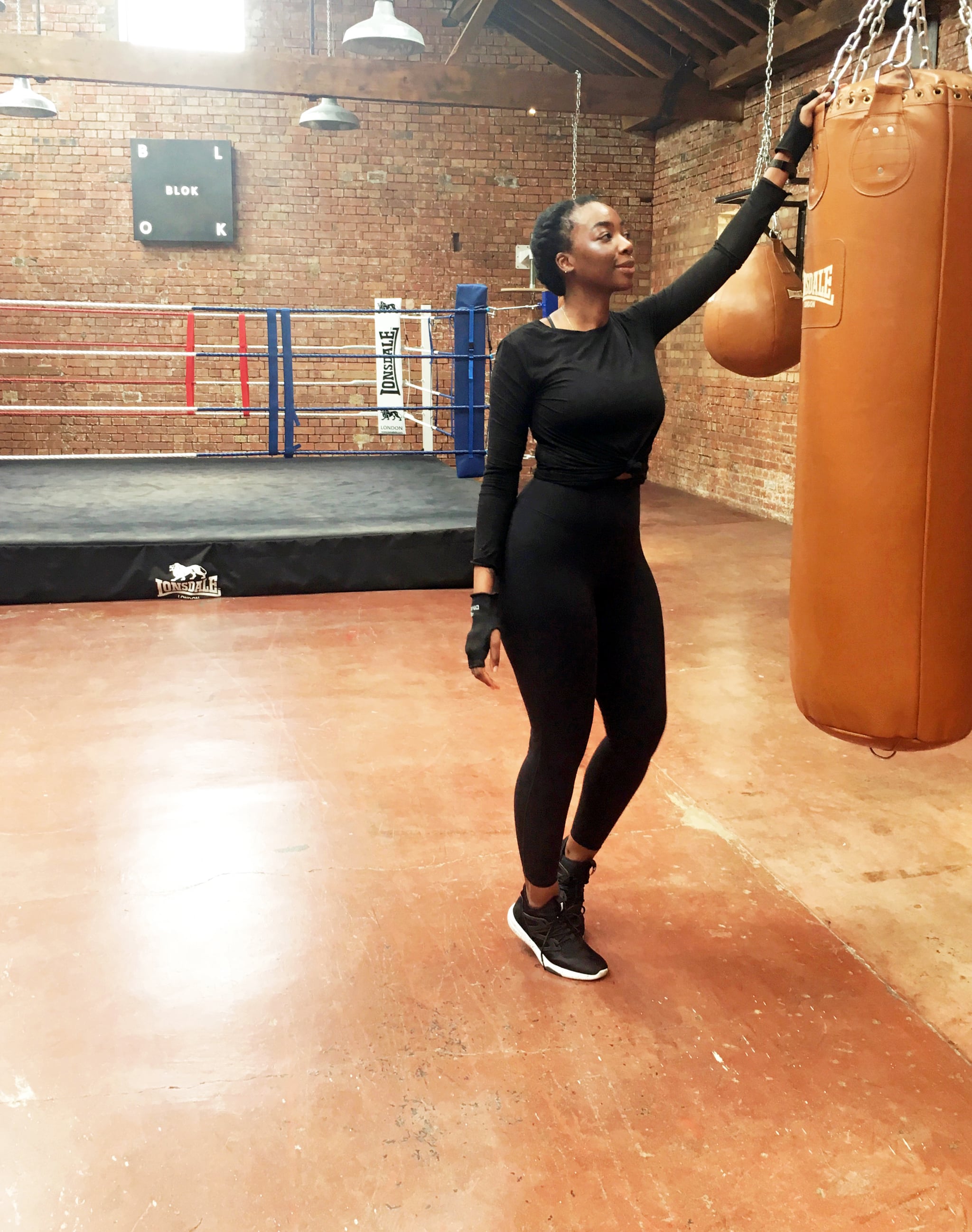 One of Blok's resident trainers, Amy Andrew explains, "Although many people love traditional gyms, there is also a large group of people that find them boring. Boxing brings something different to the table. Yes, you are working out — and working out hard! But, you are also developing a skill and improving on your technique all the time. Boxing is a very addictive sport because of this, which keeps enthusiasts coming back for more. There is always something to improve on and more to learn!"
Amy wasn't wrong, the more I improved the better I felt, and the better I felt the less I worried about burning fat or getting the perfect abs. What began as a simple before-and-after piece turned into a love story with an unlikely sport, that's far from over.
Image Sources: POPSUGAR Photography / Florie Mwanza and BLOK London / Max Oppenheim