Lotte Berk Technique
This Is the Original Technique That Inspired Your Barre Class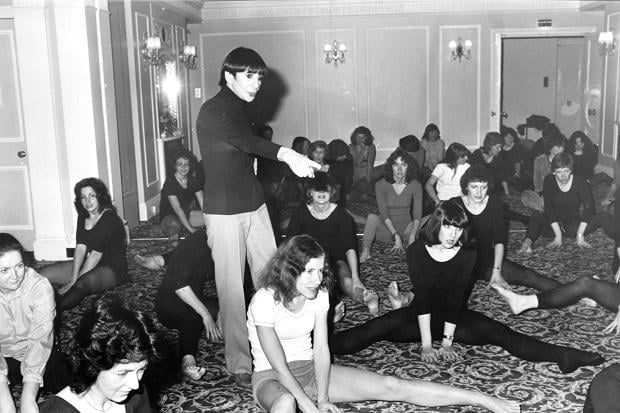 Image Source: Lotte Berk
Barre classes are everywhere, and it's easy to see why. These dance-inspired classes are a great way to keep fit whether you used to dance or you've just always wanted to. Barre mimics the movements done by classical dancers in a way that tones and stretches the body. The technique uses floor and bar work, designed for nondancers to achieve a lean and long body whilst having fun!
But while you may have only been aware of barre as a fitness trend over the last few years, it's been around for decades. Former dancer Lotte Berk is the creator of the Lotte Berk Technique and subsequently the inspiration behind most modern barre classes. Berk was born in Cologne, Germany, in 1913 but fled Nazi Germany in 1938. Berk pursued her lifelong passion for dance, living a fascinating life as a professional dancer, which is recorded in her daughter Esther's book, My Improper Mother and Me.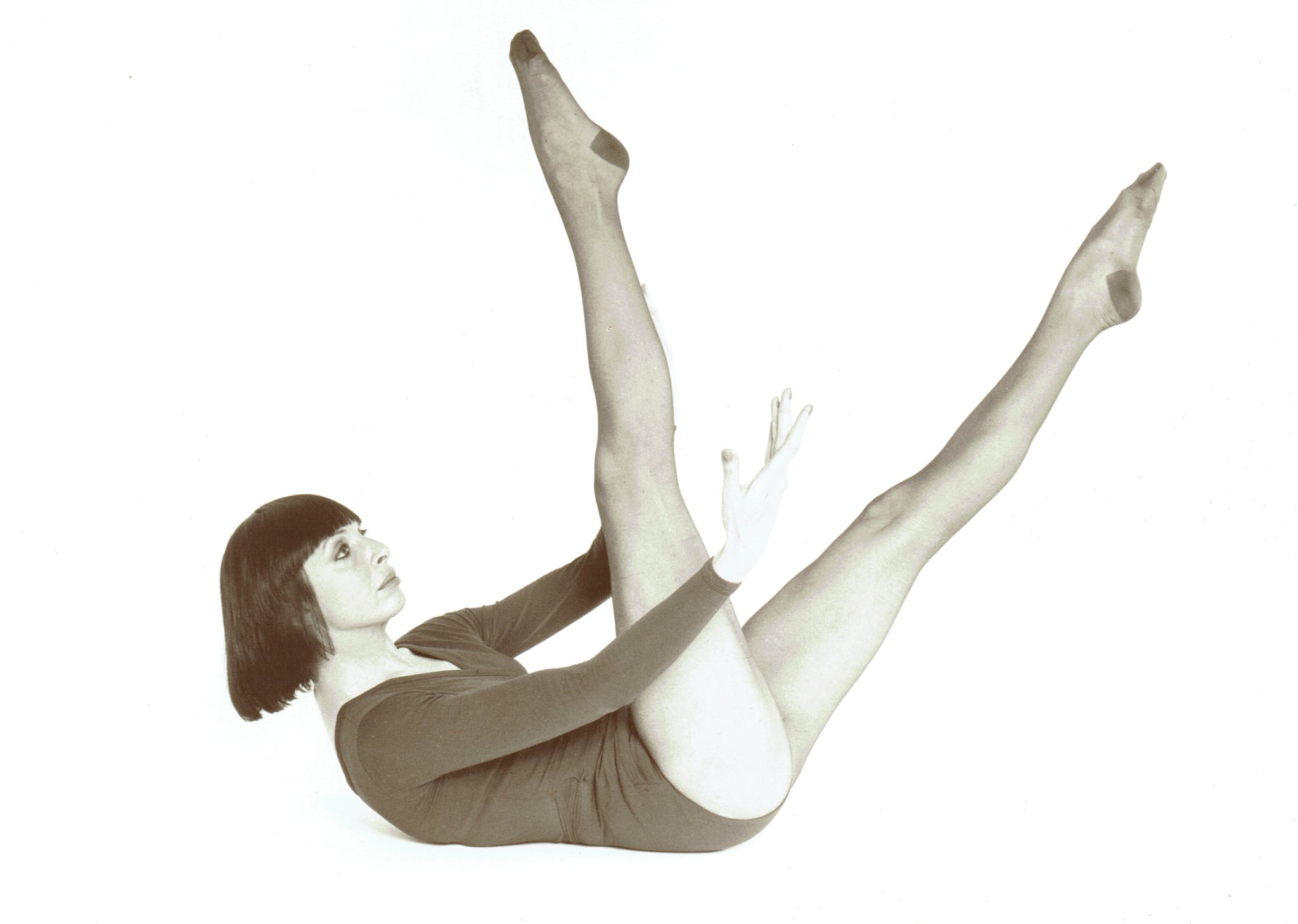 Image Source: Esther Fairfax
The original classes, attended by the likes of Zoe Wannamaker, Britt Ekland, and Joan Collins, were based on dancer's techniques but also benefited from Lotte's naughty wit and outspokenness. With moves like "half banana," "Pluto's snuffles," and "good dog," it's hard not to be intrigued! Lotte's daughter, Esther Fairfax, has been running classes in Berkshire for 54 years, carrying on her mother's legacy. Esther, who is now in her 80s, has been dedicated to the technique throughout her life and still takes three classes a week, which clients note are the hardest! Esther is training others in the technique in hopes that the original true Lotte Berk exercises will stay alive for many years to come.
I attend one such class, run by Bernie Kenna in Berkshire, and feel like I've finally found the perfect exercise for my body (as well as enjoying the method as much as the dance classes I used to take). The classes are welcoming, fun, open to all ages, and in no way pressured like a dance class or busy gym may be. Bernie says that, after doing her first class with Esther, "it didn't disappoint, as it was beautiful, graceful, precise, hard work, intelligent, and most importantly fun. It put the fire back in my belly and gave me a reason." After meeting and chatting with Esther I can see just how much passion she has, not only for carrying on her mother's legacy but also for helping women find joy in exercising again. The video below shows Esther demonstrating the exercises and how much fun you can have whilst doing them.
Years after its original success, the technique is now enjoying a renaissance, not just in the UK, but worldwide. Lisa Mozo, owner of New York's London Barre, says the Lotte Berk technique is a "full-body workout and is the ultimate way to redesign and transform you entire shape. Elegantly athletic, the technique gets its roots in dance, yoga, and physical therapy." The reason this original technique differs so much from other barre classes is that "Lotte Berk was able to capture so brilliantly the essence of being a dancer but with no dance experience required. Ms Berk understood how to tap into the elegance, grace, posture, and strength of a dancer and translate that into a technique that everyone can do." London Barre celebrates the artistic integrity of where these moves originate, capturing joy, a freedom normally experienced by trained dancers. Lisa's passion for the technique is in the "intelligence behind the movements with no endless repetitions, every move has a place and a purpose. I used to dance because I wanted to and because I loved it, not because I had to."