Low-Calorie Fast Food
Good News — Here's How to Enjoy Fast Food Without It Being a Calorie Bomb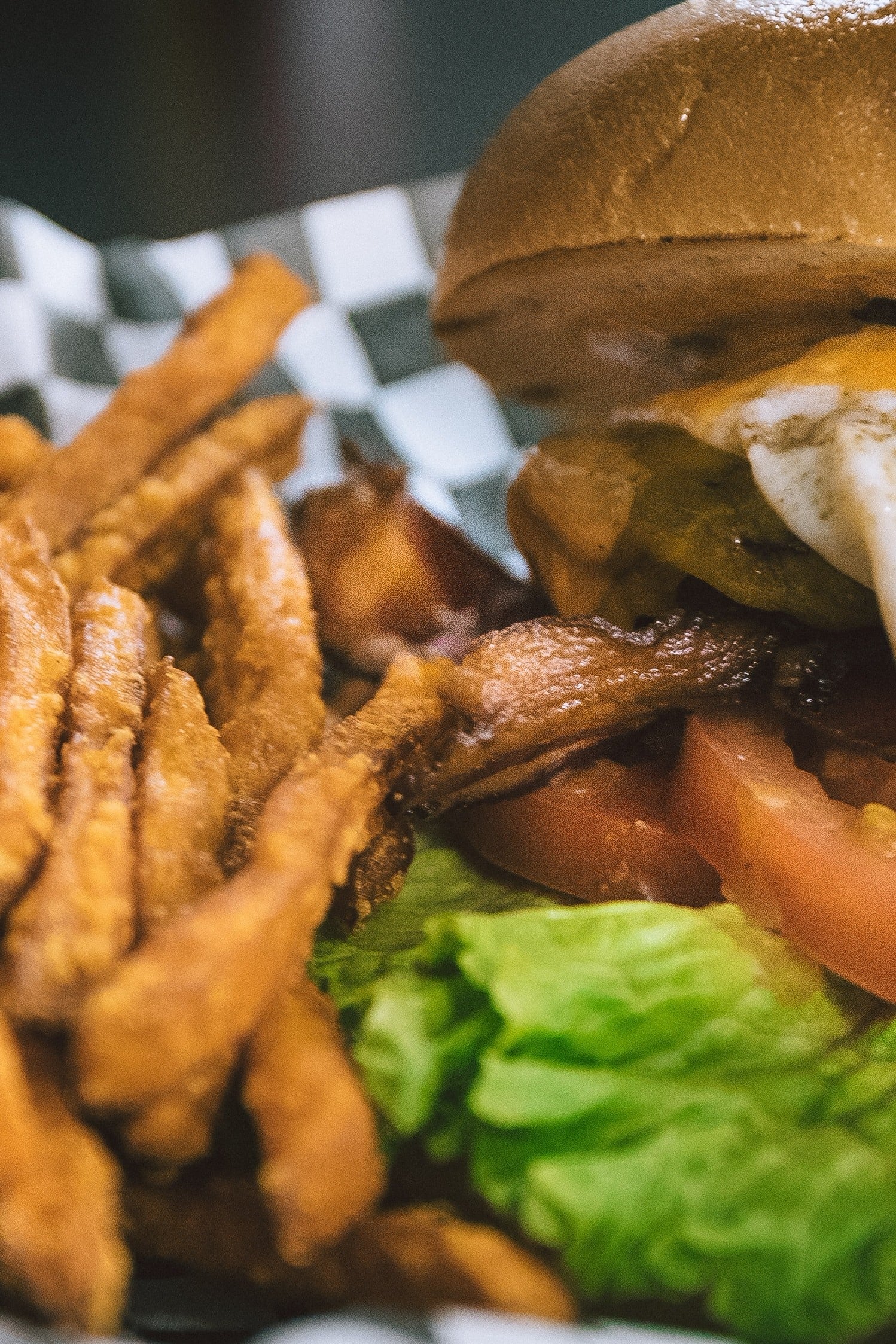 When we're watching what we eat, it often feels like fast food is out of the question. It's true that those burgers or nuggets can add up in fat and carbs pretty fast, but there are healthier choices you can make if you find yourself at that rest stop — and no, you don't have to stick to lettuce and apple slices.
McDonald's
At McDonald's, go small but high volume. "Go for a small burger and fries, for about 470 calories, then add a side salad (fat-free dressing) and you're at about 530 calories," says Keith-Thomas Ayoob, EdD, RDN, FADN, and associate clinical professor emeritus in the Department of Pediatrics at Albert Einstein College of Medicine New York. Take it down a notch: "Order a plain burger, kids' fries for when you just want a little indulgence, then the side salad and dressing and you bring it home for 420 calories — this wouldn't even be enough calories to qualify for a school lunch meal. With an unsweetened iced tea or water or sugar-free beverage, you're still at 420 but with a lot of volume," says Ayoob.
Fast food salads are a good option to get more veggies, but beware of high-calorie varieties. "Things that say bacon, ranch, or crispy may have as many calories as more traditional fast-food options," says Ginger Hultin, MS, RDN, CSO, Seattle-based registered dietitian, nutritionist, and Arivale coach. The McDonald's Bacon Ranch Salad with Buttermilk Crispy Chicken has 490 calories, but the Southwest Grilled Chicken Salad has only 350.
Burger King
Same plan here: for the plain burger, "value" fries, and sugar-free drink, you're at 440 calories. "Substitute a four-piece chicken nuggets and shave 50 calories for 390, or do a six-piece and it's 480 calories — still good," says Ayoob. As for sauces, ketchup packets only have 10 calories, so keep it in if you like, but keep it to one or two, says Ayoob. Dipping sauces are another story: they range from 40-140 calories. "Barbecue dipping sauce is at 40 calories, best calorie bargain there, but the ranch and chicken fry dipping sauces weigh in at 140 calories each — skip them," says Ayoob. As for drinks, Ayoob says, "Light lemonade only has 10 calories, but the unsweetened teas and sugar-free sodas have none."
Chipotle
If you're at a Mexican-inspired restaurant like Taco Bell or Chipotle, opt for a "bowl" instead of a burrito. "At Chipotle, a tortilla is over 300 calories. For example, a simple burrito bowl is 510 calories. Make it a burrito with a tortilla, and it's over 800. Add flavor, and fill up on low-calorie options like salsa, hot sauce, and fajita veggies. Hold the cheese, sour cream, and guacamole because they are such calorie-dense options," says Hultin. On the other hand, Erin Dittmer, certified lifestyle and weight-management specialist, says it's OK to keep guacamole once in awhile. "Do a Chipotle burrito bowl with chicken, brown rice (instead of white), guacamole (instead of sour cream), and grilled veggies, salsa, or lettuce (instead of cheese)," she says. Choosing these high-fibre add-ons not only keeps you full, but also provides tons of flavor. "This combination also contains fewer calories than are usually found in meals from Tex-Mex fast-food chains," says Dittmer.
Pizza
So many of us love pizza, that's for sure — but we have to tread carefully when embarking upon our favourite spot. "Avoid thick-crust pizza topped with lots of cheese or cured meats since they're loaded with saturated fat and calories," says Michelle Dudash, RDN, registered dietitian nutritionist and chef. Instead, says Dudash, go for thin-crust pizza, cut off the end crust, go light on the cheese, and add on the vegetables. "Calories saved from switching from hand-tossed to thin crust: at least 80. There are 122 calories in 1/4 of a small thin-crust pizza (crust only) compared to 205 in hand-tossed Pizza Hut. Save 100 calories and four grams saturated fat when you swap pepperoni for chicken. Save 150 calories and seven grams saturated fat when you swap Italian sausage for chicken," says Dudash. Want to bulk it up? Add on four of your favourite veggies for under 50 calories and an additional four grams of fibre.

Chick-fil-A
"Choose grilled chicken nuggets with zesty buffalo sauce or ranch (the only dipping sauces available that DON'T include sugar in their first three ingredients!)," says Dittmer. These are great options because the nuggets aren't breaded, which lowers the carbohydrate and fat content. "The protein in the nuggets will provide fullness and curb cravings, while the dipping sauces make the meal feel like a fun treat!" says Dittmer.

Jimmy John's
Unwiches, or sandwiches made with lettuce instead of bread, are your best option here. "This option is great because it's low in calories and refined carbohydrates, yet provides you with enough nutrients to stay full and energised throughout the day," says Dittmer. There are also healthy topping alternatives you can try, such as the grainy Jimmy Mustard instead of mayo, to cut calories and add flavour!

Subway
You can have the sandwich! "At Subway or a sandwich shop, opt for a six-inch veggie sandwich (really load it up!). At Subway, this is by far the lowest-calorie option (230) and can be really flavourful if you add lots of fresh options," says Hultin. The turkey breast is a good choice at 280 calories.