The Most Popular Workout of 2015
Try the Fat-Blasting Workout That Dominated All of 2015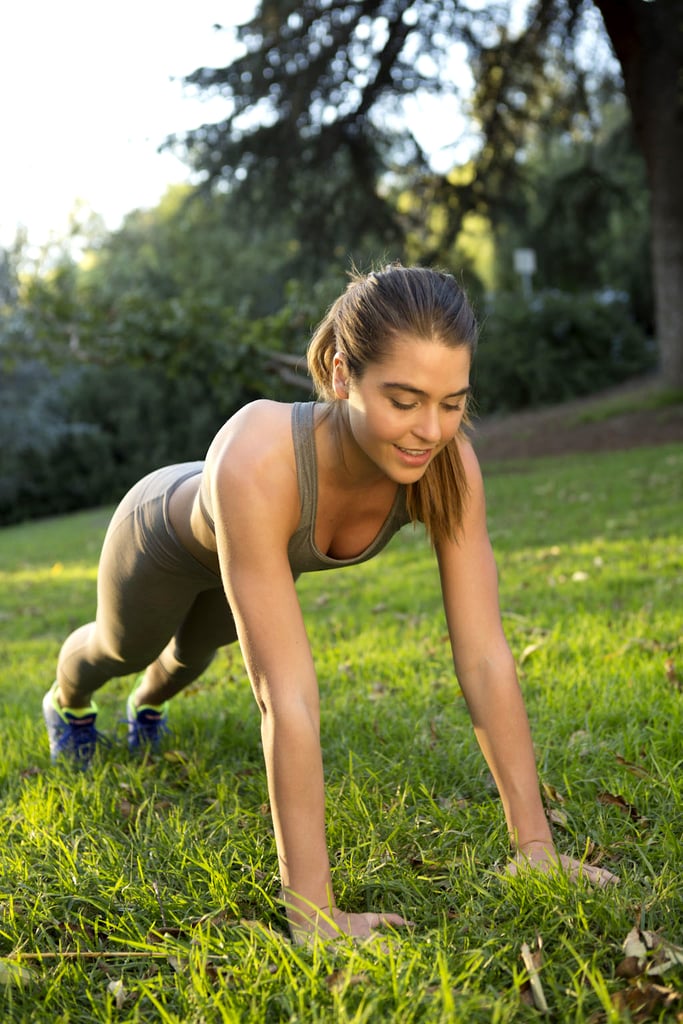 This year it was all about making workouts easier (sort of). A survey by the American College of Sports Medicine predicted that bodyweight training would be 2015's hottest workout — and after looking back at the year, we could not agree more. Why not put away your Spin shoes, hang up your barre tights, and try the trend that's here to stay by incorporating bodyweight exercises into your routine? And given how back-to-basics it is, you can do it anytime and anywhere.
So why should you start adding bodyweight training to your routine? First of all, convenience. You don't need an expensive gym membership, weights, or fancy equipment, just a list of handy exercises you can take with you when you're on the go. Seriously, you could do these workouts in your pajamas if you really wanted to!
And, not only are these workouts simple to do, but they're also superefficient. The combination of strength and cardio means you'll be blasting fat in no time. Plus, they're so varied, there's no chance you'll get bored. So get a leg up on the new year by trying out a bodyweight workout tonight.
For more bodyweight workout inspiration, check out these workouts and exercises.
Image Source: POPSUGAR Photography