If a Muffin and a Frittata Had a Baby, This Recipe Would Be It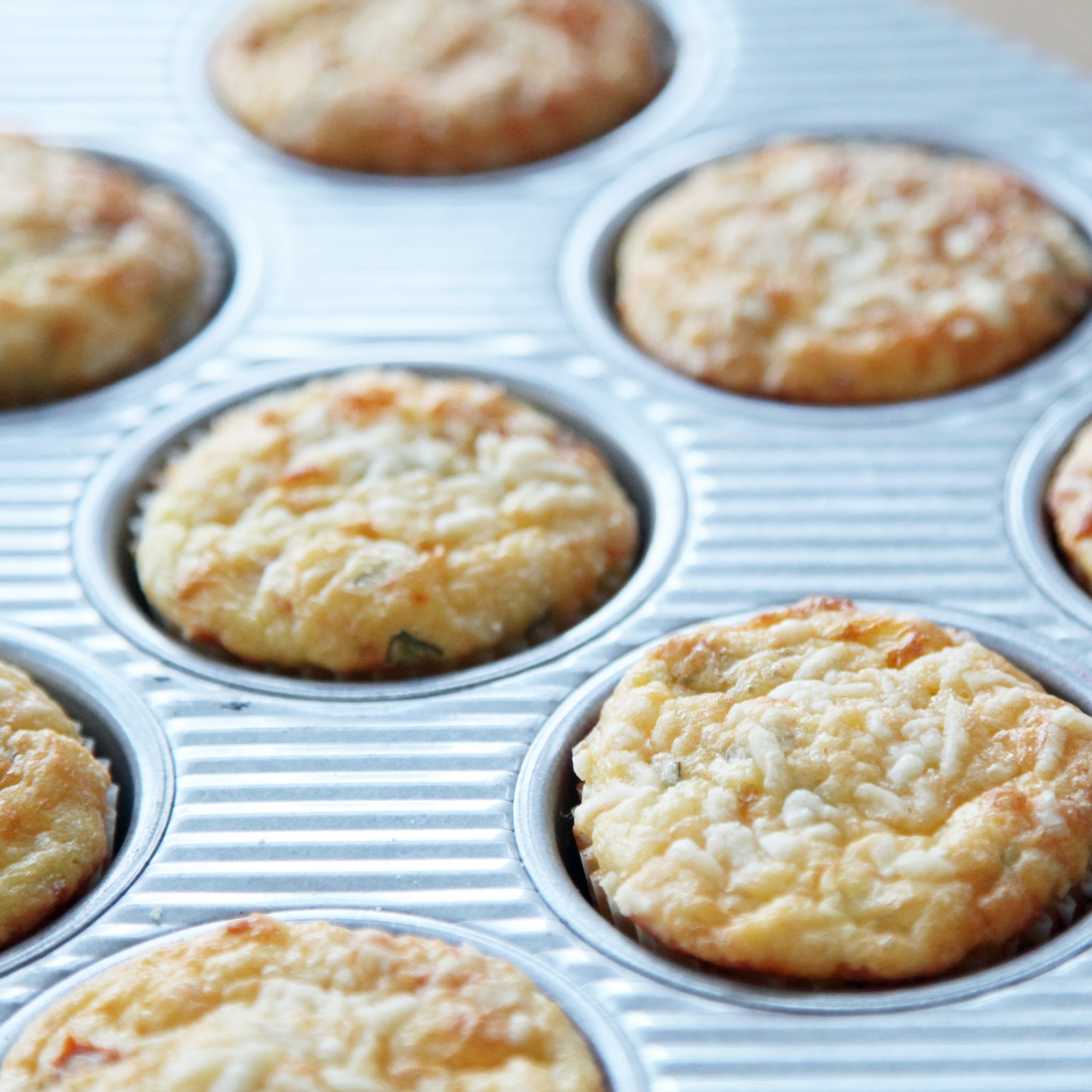 Image Source: POPSUGAR Photography / Nicole Perry
When it comes to light savoury meals, eggs are king, but they can be a bit too time-consuming to make on busy mornings. One solution: dig into a frittata, like this bacon and cheddar option or a cheesy mushroom-loaded version. (Both recipes can be made ahead of time and eaten throughout the week.) Or try these egg- and cottage-cheese-based savoury muffins.
Image Source: POPSUGAR Photography / Nicole Perry
Image Source: POPSUGAR Photography / Nicole Perry
Studded with chopped-up sun-dried tomatoes, basil, and parmesan cheese, they're savoury, satisfying, and the perfect on-the-go food.
Image Source: POPSUGAR Photography / Nicole Perry
I prefer them warm (they reheat well in a toaster oven), but they're also plenty tasty at room temperature. And, better yet, they take to freezing beautifully. Tuck whatever muffins you won't finish in a few days' time into an airtight container and freeze. Weeks (or even months) later, breakfast, brunch or lunch even, is as simple as defrosting them overnight in the fridge.
Image Source: POPSUGAR Photography / Nicole Perry
Notes
To make the muffins gluten-free, use chickpea flour. Leftover muffins can be reheated in the toaster oven, or eaten at room temperature. Almond meal or flour can be substituted for the ground muffins — measure 110 grams of almond meal.
Ingredients
225 grams cottage cheese
65 grams grated parmesan cheese, divided
35 grams all-purpose flour or chickpea flour
35 grams almonds, very finely ground
1 teaspoon baking powder
15 grams sun-dried tomatoes (in oil), finely chopped
15 grams basil, finely chopped
60 mL water
4 eggs, lightly beaten
1/2 teaspoon salt
Directions
Preheat oven to gas mark 4 / 400°F. Line a muffin tin with 10 muffin cup liners (you may only use 9).
Add the cottage cheese, 45 grams of the parmesan cheese, the flour, ground almonds, baking powder, sun-dried tomatoes, basil, water, eggs, and salt to a large mixing bowl; mix until combined.
Fill the muffin cups 3/4 full, sprinkle the muffins with the remaining Parmesan, and bake for 30-35 minutes, or until golden brown and puffed up. Serve hot or at room temperature.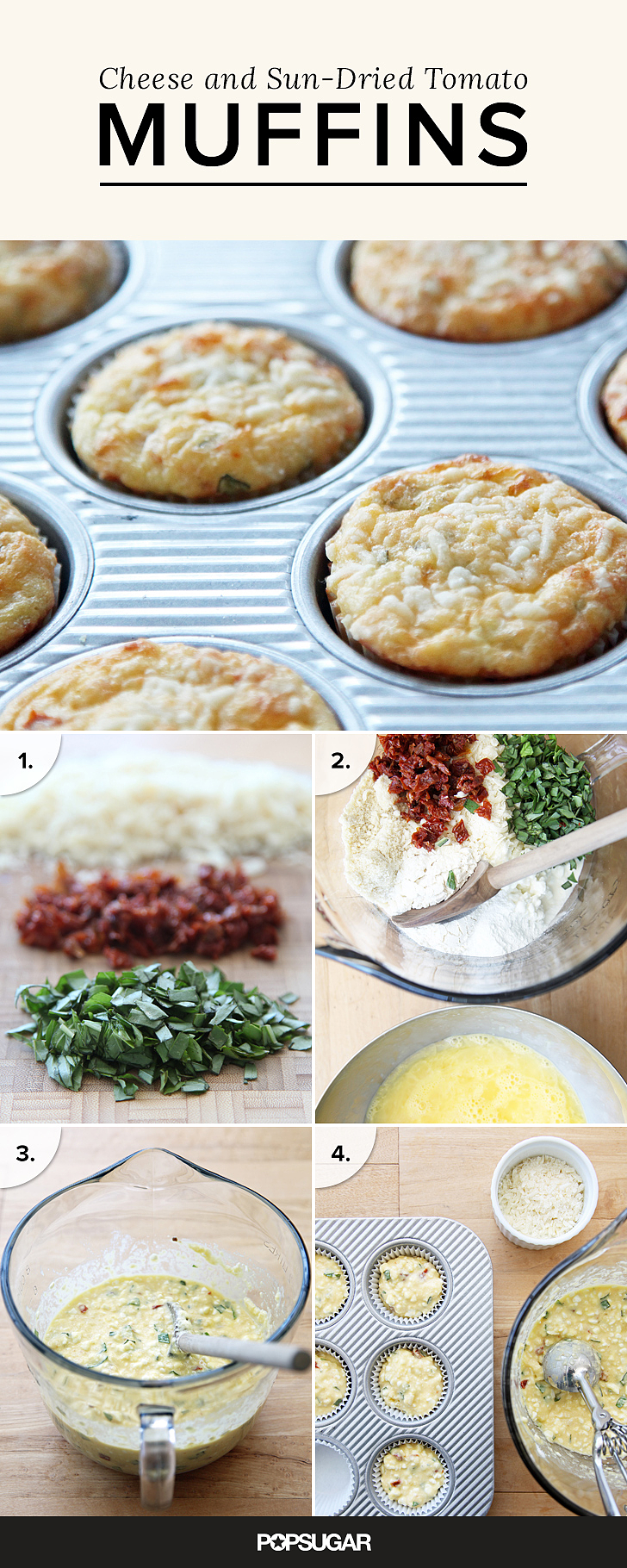 Information
Category

Main Dishes

Yield

9-10 muffins