Nike Women's Marathon Training Plan
Train With Us: The Nike Women's Marathon App and More Ways to Prep For a Race
After swearing I'd never run a race again (the consequence of training for and running my first full marathon a few months ago!), I'm finally ready to jump back onto the racing wagon. I've decided on the Nike Women's Half Marathon, held in my home city and conveniently three months away — just enough time to train to hopefully beat my previous personal record. To help me get back on track, I'll be using Nike's new web-based Nike Women's Marathon training app.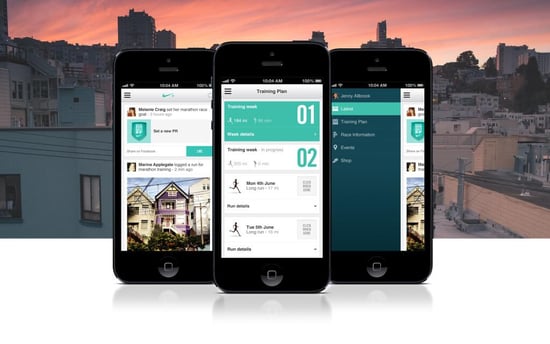 Made specifically for the Nike Women's Marathon (both full and half lengths), the web app includes a 15-week detailed training plan that includes a run or workouts for almost every day of the week, along with strategically planned rest days. To do the suggested workouts, you'll need to download the free Nike Training Club iPhone/iPad or Android app and follow along to the timed workout for that day according to the marathon plan. You can choose to share your running and workout goals with friends on Facebook or turn the sharing feature off and use it privately. If virtual encouragement isn't your thing, there's also a local events tab that highlights real-life Nike Women's Marathon training meetups near you.
I've just started using the new app, but I already like the fact that the workouts and runs are right there waiting for me. It's great that you can easily pull up the web app either on your phone or at your computer; once you've signed in with your free Nike+ and Facebook accounts, you're ready to start training and tracking your progress.
Be sure to check out the app if you're running the Nike Women's Marathon, but if you've signed up for a different race this season, we've still got you covered. Find a training plan for your next marathon, half marathon, 10K, or 5K, and watch our videos on tackling different race course challenges here: