Nutrition Self-Care
The 1 Self-Care Tip Literally Anyone Can Benefit From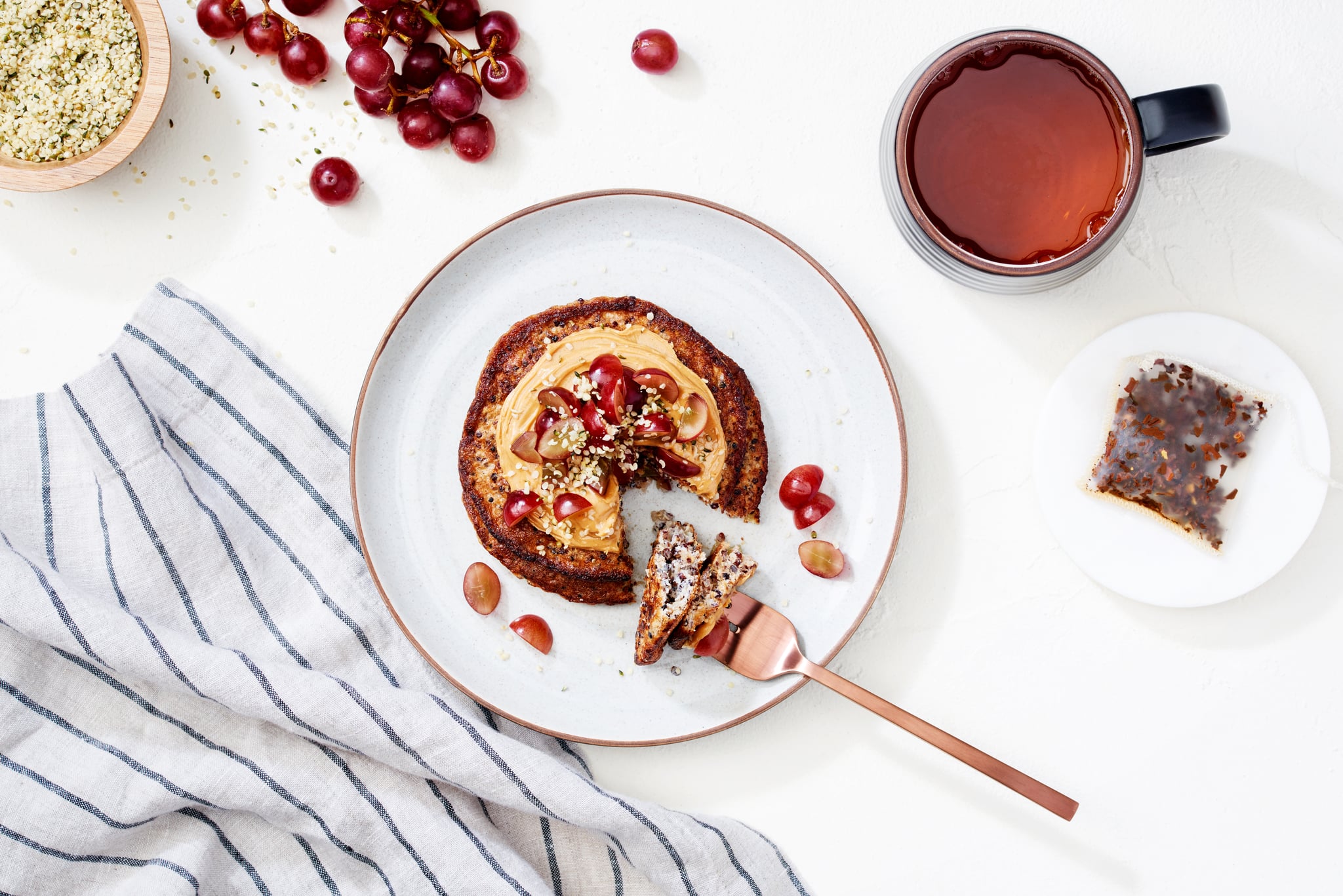 A handful of weeks ago, I interviewed a series of wonderful women in wellness — gurus of all kinds — to ask what their favourite form of self-care was. Much to my surprise, a lot of it was centred on food.
The way in which we feed ourselves is surprisingly one of the easiest and simplest forms of self-care. And there are two ways of doing this. Let's start with the physical, health-focused one.
Cook a nourishing meal
Eating healthy in and of itself is self-care. Different foods have different properties — some boost your mood, others energise you, and some help you sleep more soundly. Putting good food in your body is a sure-fire way — physiologically — to ensure you feel your best. This tip comes from Liz Letchford, MS, ATC, who said "spending the time to make myself a healthy meal nourishes both my body and my mind." She shared that in addition to making her body feel good, the cooking in and of itself "is very meditative; I like to slow down and enjoy every second of the meal prep."
Just indulge a little
Now for the emotional form of self-care. You'll probably love how two of our favourite registered dietitians both show themselves some self-care TLC with a tasty treat. "Sometimes, you should eat a little more dessert," said Lori Zanini, RD, CDE. "So much advice we see is about not caving to cravings, but no one food should always be off limits."
Lisa Eberly-Mastela, RD, MPH, feels similarly. She told us that she schedules self-care days on her calendar to grab a coffee and a chocolate croissant. No, it's not organic, non-GMO, raw, fresh produce, but it does wonders for feeding the soul.
Indulging every so often for the sake of health care can also have latent healthy effects on your diet. "I've found that when we have this 'all foods can fit into a healthy lifestyle' mentality, we are actually less likely to overeat, and we end up enjoying our meals so much more!" said Lori. So indulge now and end up back at point A (cooking a nourishing meal) later.