Oat Milk Recipe
How to Make Oat Milk, the Dairy-Free, Nut-Free Alternative Everyone's Obsessed With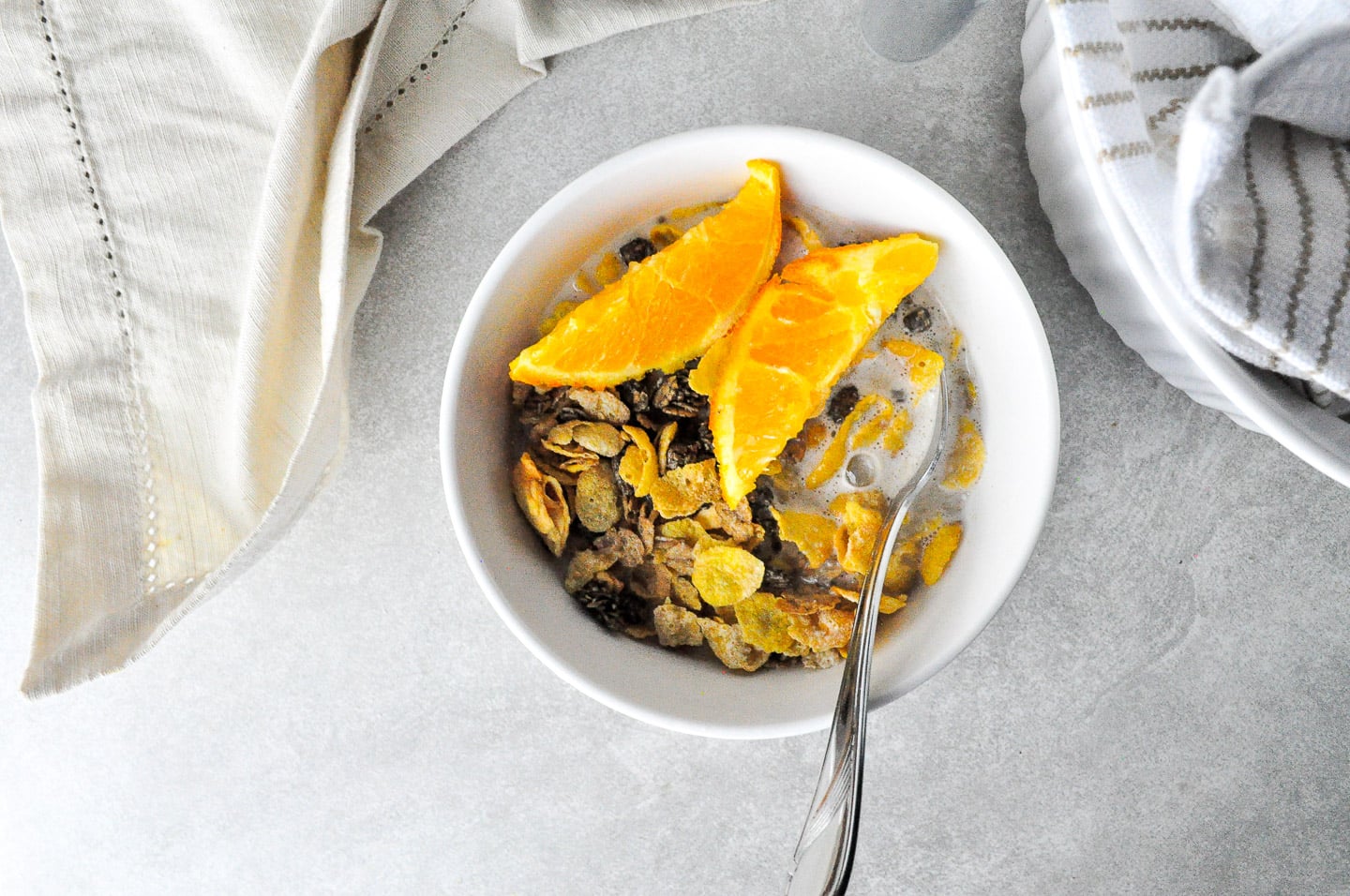 If you haven't yet seen oat milk at your local coffee shop or grocery store, you will soon — the plant-based milk is set to rival almond and soy as the alternative to cow's milk, particularly for those with allergies (oat milk is nut-free and can also be gluten-free, depending on how it's made.) While it's also slightly higher in fibre than other plant-based milks (and higher in protein than most), you have to be careful that the extra calories and carbohydrates aren't accompanied by added sugars.
That's one reason I prefer to make my own dairy-free milk. When it's homemade, you can skip all the junk — and you'll still get the same super creamy texture that has made oat milk a staple for lattes, cereals, and more. I never understood the hype until I tried it myself.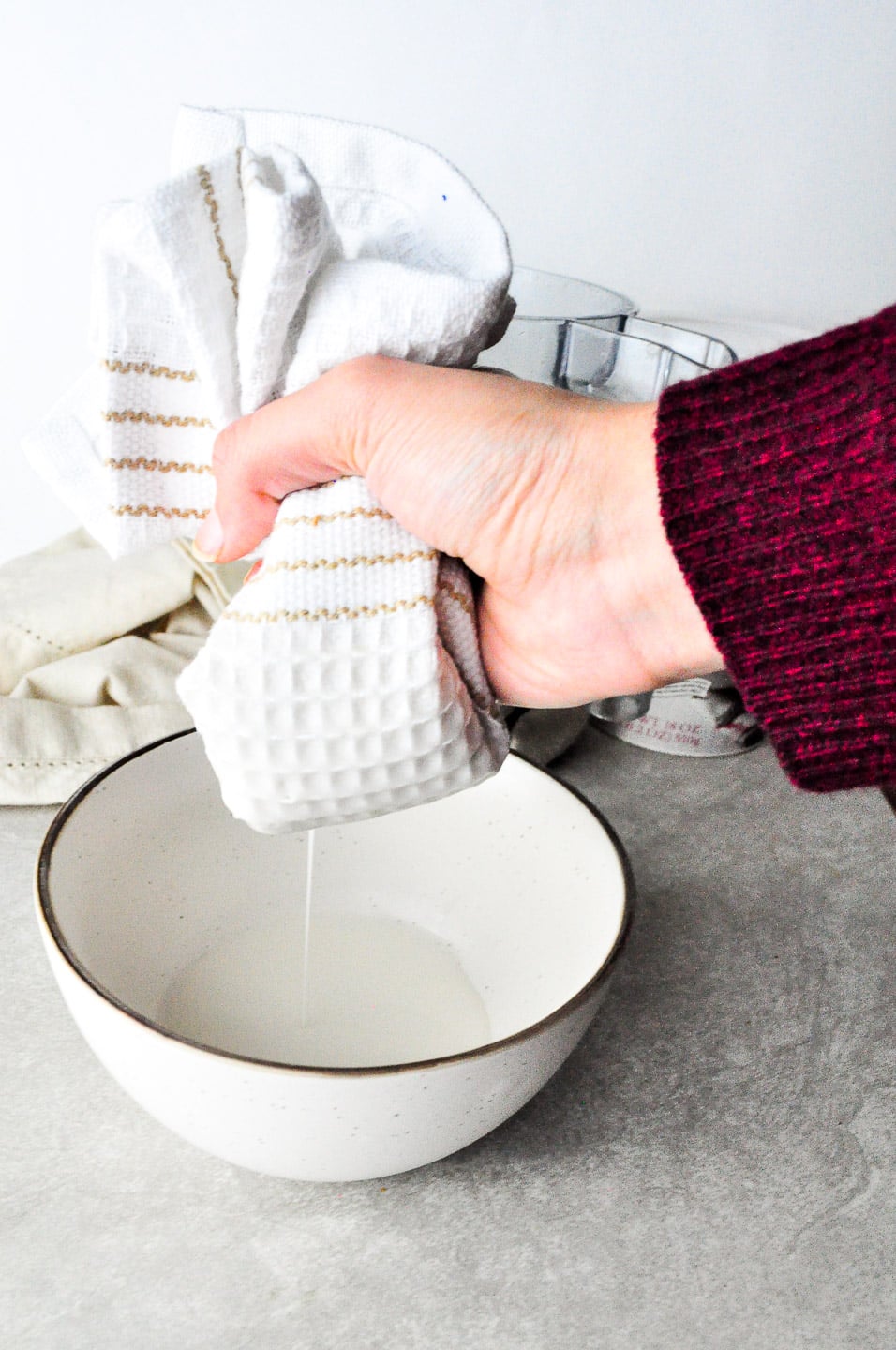 If you've never made nut milk before, you probably don't own a nut milk bag. Don't fret — all you need is a clean towel, but do make sure you complete this step. Even with a high-speed blender, some of the oats remain chunky and need to be filtered out. (I'm guessing chunky milk isn't your thing.)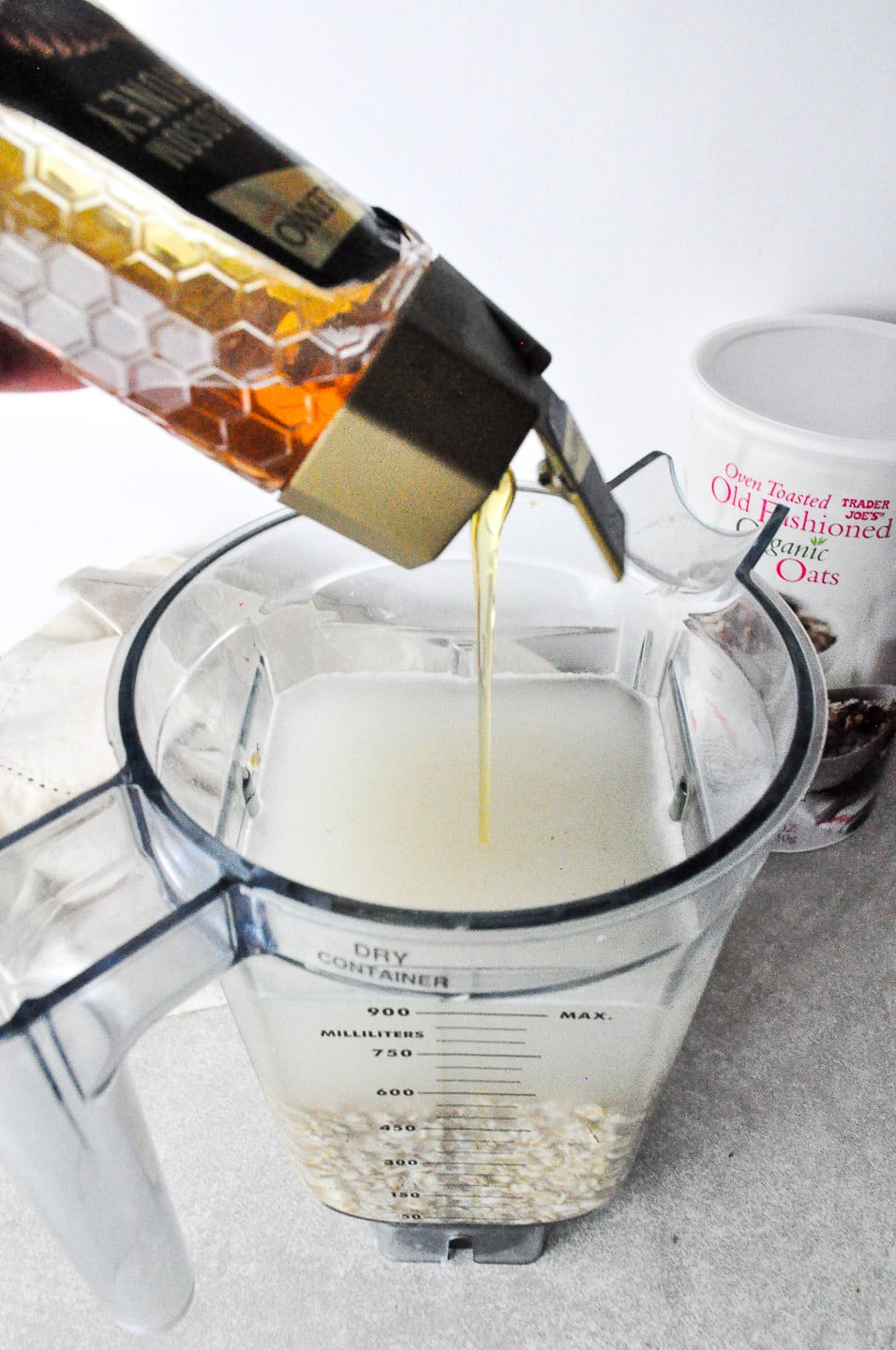 I personally like a little sweetness to my milk, but of course, you can skip the honey or dates in this recipe to cut back on sugar. Let's start blending!
Notes
You can substitute honey for 1 to 2 dates, or skip them both to cut back on sugar.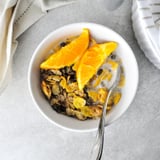 Ingredients
1 cup old-fashioned organic oats
4 cups water
1 tablespoon honey (optional)
1 teaspoon vanilla extract
Directions
Soak the oats in water for one hour.
Strain the oats from the water and wash them in a colander.
Add the oats into a high-speed blender with water, honey, and vanilla extract.
Strain the milk using a nut milk bag or towel to separate any clumps from the liquid.
Store in the fridge for no longer than six days.
Information
Category

Drinks

Yield

4 cups

Prep Time

1 hour

Cook Time

5 minutes

Total Time

1 hour, 4 minutes, 59 seconds
Image Source: POPSUGAR Photography / Hajar Larbah