Paleo Breakfast Baked Eggs in Ham Cups
Baked Eggs in Ham Cups Are a Paleo Dream Breakfast
Need an easy brunch to whip up for gluten-free or Paleo guests? Try this egg recipe from AllieNic. She posted it in the Healthy Recipe Group.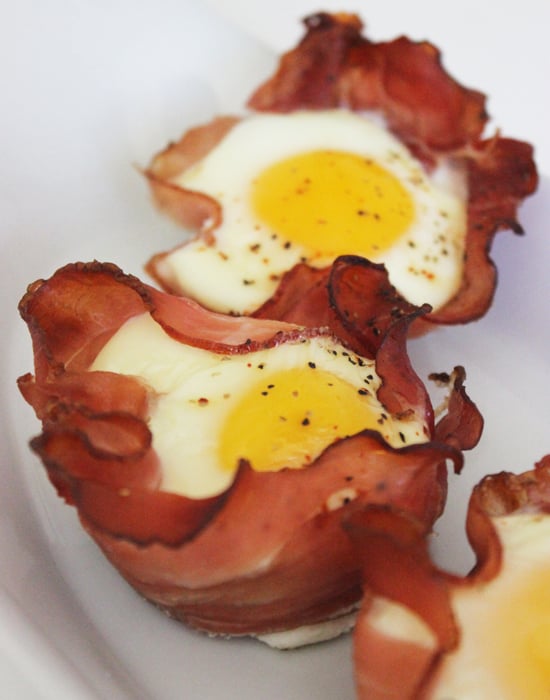 Making breakfast portable seems to be a trend in my house right now. In the days before Paleo, we used to stop at coffee shops every morning on the way to work, and I'd get an egg white flatbread or a sausage, egg, and cheese version. Always with coffee (a large with skim milk and three Splenda. Yes, you heard right: three Splenda). Now we make eggs at home most mornings, but there are some days when I need to grab a quick bite. Thus "egghamcakes" were born. You can call them Baked Eggs in Ham Cups.
Ingredients
12 slices of ham (free of preservatives)
12 eggs
Salt, pepper, and paprika
Directions
Preheat oven to 375ºF/ 190°C/ 170 Fan.
Line a muffin tin with slices of ham. Crack an egg into each muffin spot, and season with salt, pepper, and paprika. Bake for 20 minutes.
Allow to cool for two to three minutes, remove slowly from muffin tin, and enjoy!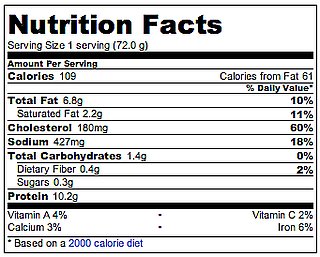 Information
Category

Appetizers