Paleo Meatball Recipe
Paleo Perfect: Baked Meatballs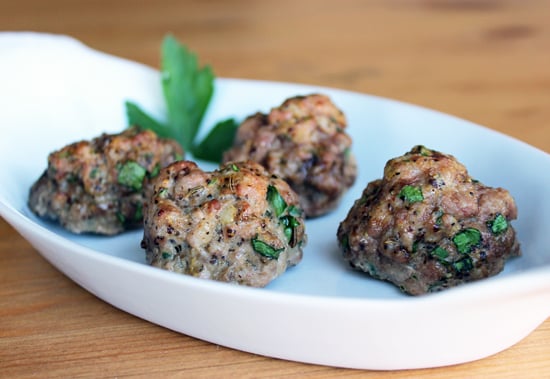 If your favourite meatballs get their flavour and texture from breadcrumbs, this paleo-friendly and gluten-free recipe will help inspire you in the kitchen. A creative blend of traditional Czech spices and fresh herbs give these nutritious, protein-packed pork meatballs their delicious flavour, while just one egg and a little mustard acts as the binder that holds these balls together. And at less than 250 calories per serving, these meatballs make a simple weeknight supper that even calorie-conscious eaters will enjoy guilt-free. Keep reading for this baked meatball recipe.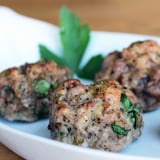 Ingredients
1 clove garlic, minced
1/2 tablespoon salt
1 tablespoon caraway seeds
1 tablespoon ground paprika
1 tablespoon ground black pepper
20 grams fresh parsley leaves, (minced)
1 tablespoon grainy mustard
1 large egg
900 grams ground pork
Directions
Preheat the oven to 400°F/ 200°C/ 180 Fan. Cover a large baking sheet with parchment paper or aluminium foil.
In a large bowl, mix the garlic, salt, caraway seeds, paprika, pepper, parsley, mustard, and egg with a fork until combined. With your hands crumble the pork into the bowl and knead until all of the ingredients are incorporated.
Moisten your hands with water and shake to remove excess. Measure a level tablespoon of pork and roll into a ball between your palms.
Line up the meatballs on the prepared baking sheet, about 1/2 inch apart.
Slide the meatballs into the oven and bake for 20 to 25 minutes, until golden brown and cooked through.
Serves eight.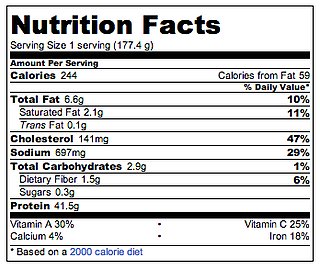 Information
Category

Main Dishes