PhD Woman Natural Protein Review
The New Vegan Protein You Need to Try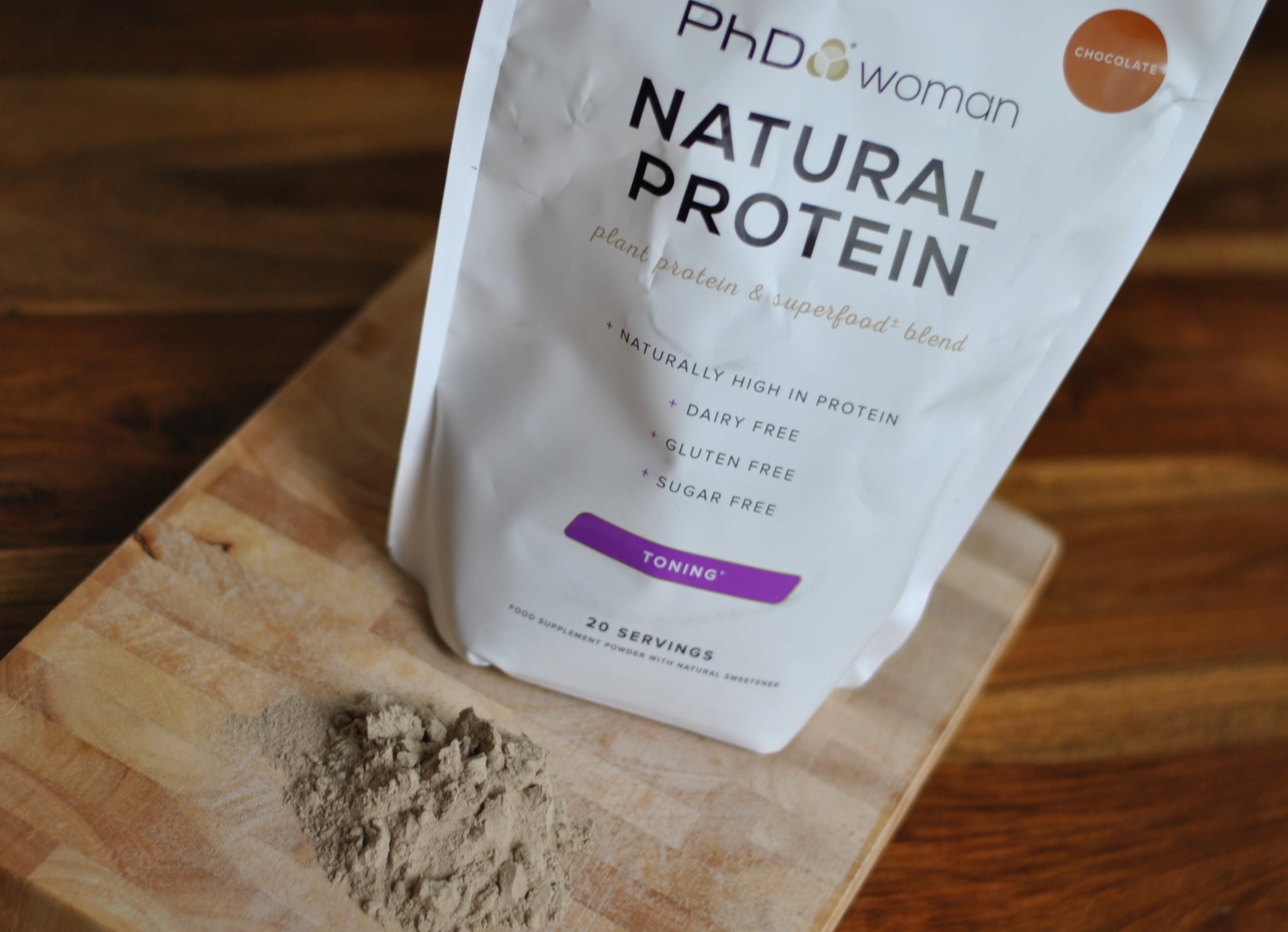 As someone who prefers to eat my protein, I've always been reluctant to add powders to my diet. When a trainer explained the convenience of using protein shakes to hit my macros, I bought an affordable diet whey protein that did the job.
After an OK start with the whey protein, I decided to cut dairy out of my diet and moved on to a well-known brand of vegan protein, which tasted like chalk water and lasted about a week before I threw it out.
When PhD Woman launched a vegan protein alternative to their popular whey powders, I was beyond excited to try them. The powders, which come in chocolate and vanilla, are made of a blend of plant proteins including brown rice and pea protein isolates with added superfoods like goji berries and spirulina. If that isn't enough they're also gluten, dairy and sugar free.
I took these proteins consistently for a month and loved them so much I found a way to sneak them into recipes. If you're in the market for a vegan protein that tastes great and does the job of a whey, I highly recommend you try these PhD's natural proteins.
Taste:
Despite not containing any added sugar, this stuff is sweet. Not sickeningly so, but enough to pep you up after a gruelling workout and perfect for adding to recipes in lieu of a sweetener. They taste as close to chocolate or vanilla shakes as you can get without actually being the real thing.
Texture:
They mix well with no clumps, separation, or residue and have a creamy texture with a slight graininess, likely from the brown rice protein.
Nutrition:
A 30-gram serving has 110 calories, which is around half the caloric value of PhD's whey proteins due to the absence of dairy, but sill offers almost the same amount of protein at 20 grams and contains only 0.35 grams of sugar. If you were to take these as meal replacements, I'd suggest adding them to your favourite chocolate smoothie for a more filling option.
Image Source: POPSUGAR Photography / Florie Mwanza