This Plus-Size Model Has Some Serious Wise Words For Anyone Who Wants to Run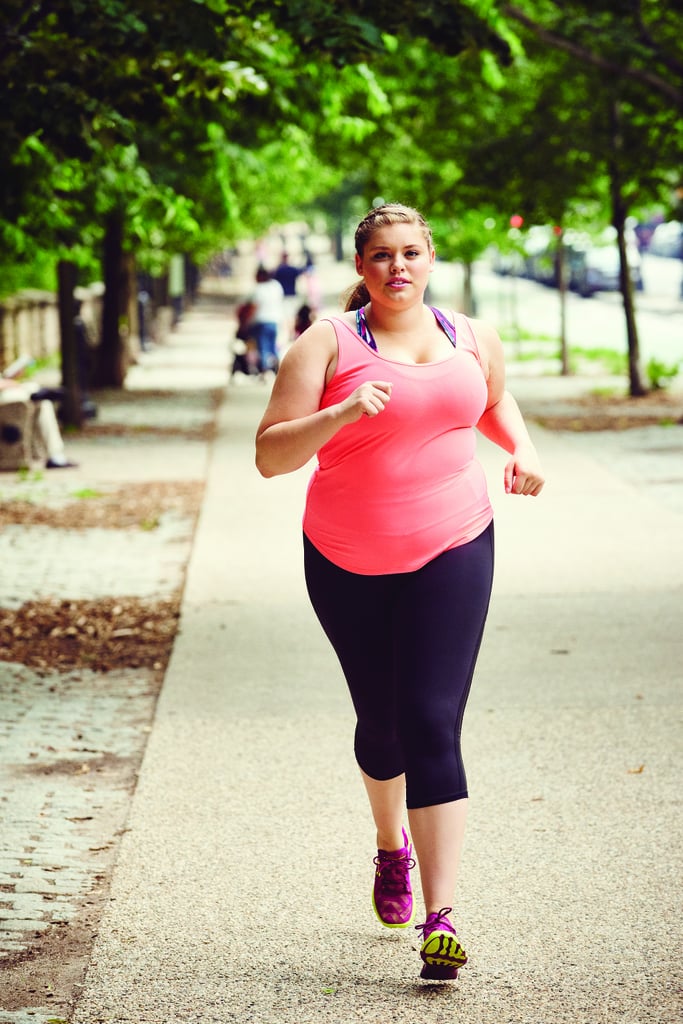 In case you missed it, there's no such thing as a runner's body — if you want to be a runner, it's as simple as lacing up your shoes, setting a goal, and working your way toward it. Need some encouragement? We can think of no better motivator than Erica Schenk, a plus-size Wilhelmina model who was this month's Women's Running cover girl. Erica was universally praised for not looking like the typical runner, even though she's been running for 10 years ("I started during volleyball camp and just haven't stopped!" she told us). She gave us some wise words that anyone can use when hitting the pavement for the first time (or the first time in a long time). "Any person who feels like they are a runner [is one], no matter if you enjoy jogging, sprinting, long distance, or any other kind of running. The difference is if you enjoy it," she said.
But even a seasoned runner like Erica knows that it can be hard to believe in yourself when bombarded with photos of what a runner should look like. "The misconception comes from magazines and advertisement," Erica said. "Most show a size 6/8 and very well-toned women and men." Erica said that while she is still "working on my own self-acceptance," she hopes that her cover story will encourage other women to find something they love. "I hope it will inspire others to find an exercise they enjoy, whether it's running, biking, or swimming — it doesn't matter!" she told us.