Pyeongchang Olympics Security Norovirus Outbreak
A Contagious Stomach Virus Has Hit the Pyeongchang Olympics, Affecting 1,200 Staff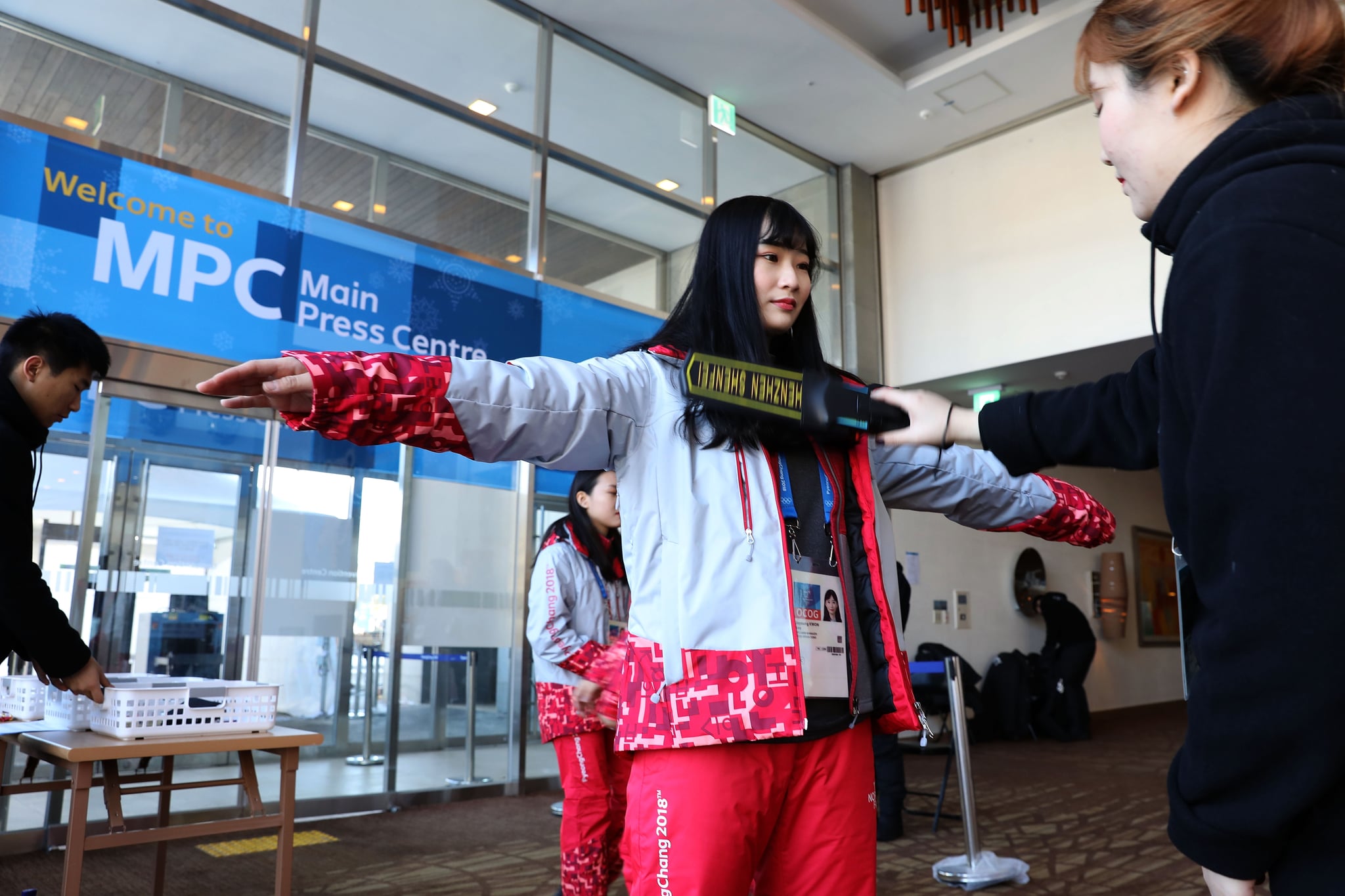 We already knew that the flu strain running rampant in 2018 is no laughing matter, but it appears that stomach bugs are also especially rough this year. Over 1,000 security staff at the Pyeongchang Olympics have been pulled from duty after 41 people were hospitalized with a nasty bout of norovirus, forcing Korean military intervention to fill security gaps at the event.
A Norovirus outbreak amongst security personnel here in #PyeongChang has put 1200 people in quarantine. The army has been called in to help with security checks at venues. 41 people are showing symptoms. #olympics2018

— Kevin Gallagher (@KGallagherCTV) February 6, 2018
900 Korean soldiers were sent to Pyeongchang to work security following the quarantine measures. Time reports that the private security firm had over 1,000 staff living in the same facility to work the Olympics, and they're all being tested for the extremely contagious virus. However, 11 people who contracted norovirus in Pyeongchang were not living in the facility.
Initial fears that norovirus may be affecting the water system have been assuaged, Time asserts, after the Pyeongchang Organizing Committee for the Olympic Games ran tests on the water and found no viral indications.
Nerves are higher than ever, considering that this viral outbreak comes mere days before the Opening Ceremony is slated to take place. According to People, Olympics organizers have promised to disinfect both accommodations and transportation in hopes of nipping the norovirus issue in the bud. Officials are also encouraging vigilant handwashing and disinfection among attendees, athletes, and staff.
We certainly hope that this is the last we hear about norovirus affecting the Olympic Games, and that those affected know how to behave and what to eat during recovery to regain their strength.