Reese Witherspoon Diet and Workouts
Reese Witherspoon Looks Amazing and This Smoothie May Be a Big Reason Why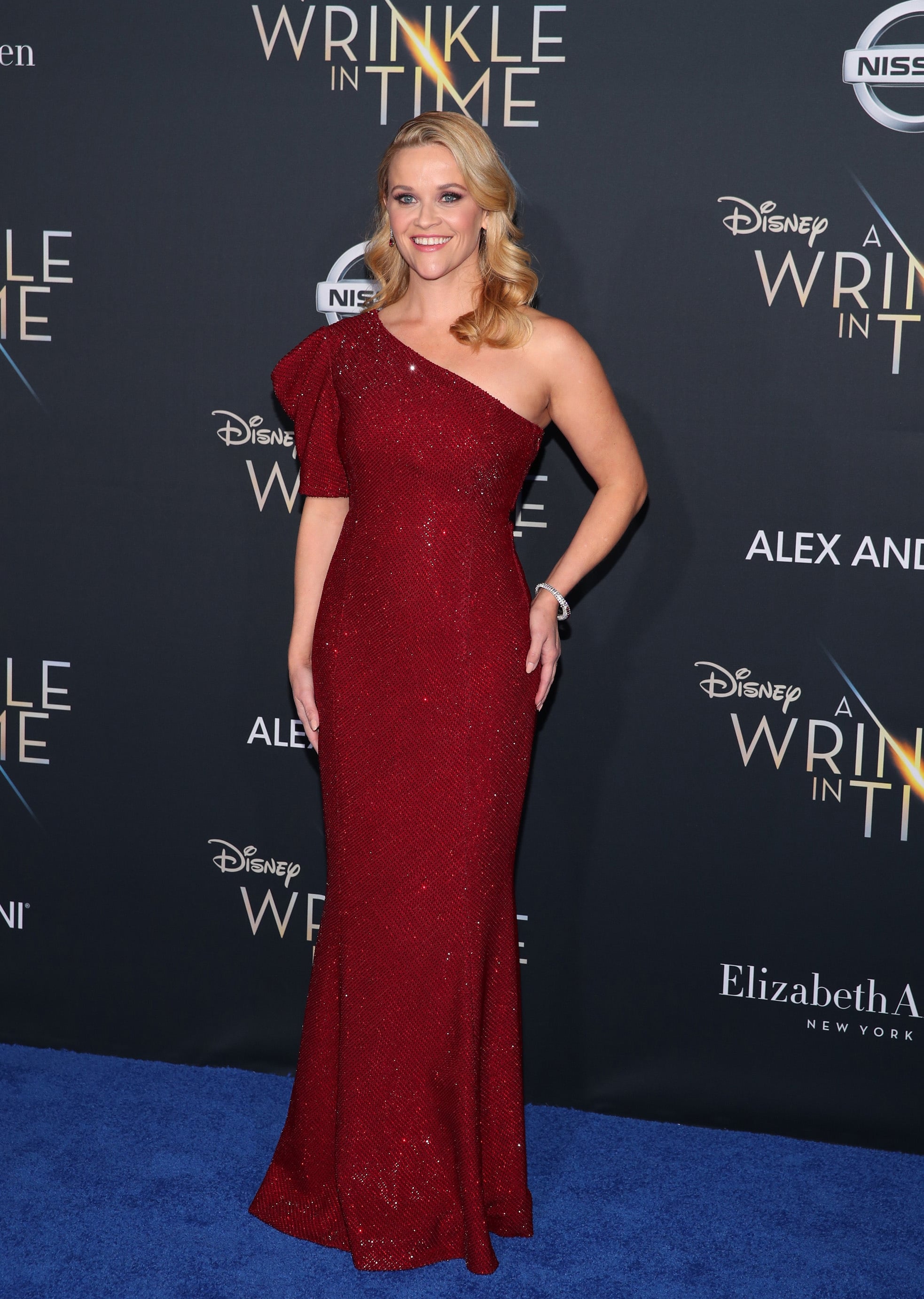 If you grew up reading A Wrinkle in Time, you're probably ecstatic about the Disney adaptation coming out March 9. The star-studded movie includes appearances by Oprah Winfrey as Mrs. Which, Chris Pine as Dr. Alexander "Alex" Murry, Mindy Kaling as Mrs. Who, and one of our personal faves, Reese Witherspoon as Mrs. Whatsit.
Reese looked amazing in her sparkly, deep red, off-the-shoulder gown at the premiere in LA. It's obvious she's taking great care of herself! Reese's vibrant energy must have something to do with her love of this Glowing Green Smoothie from Kimberly Snyder. It's filled with so much nutritious goodness including spinach, romaine lettuce, fresh lemon juice, celery, banana, pear, and apple. Full of fibre and nutrients, it's a great way to start the morning to prevent belly bloat and fuel her workouts. (You can make the smoothie at home yourself!)
Speaking of workouts, over the years Reese has been a huge fan of running, indoor cycling, dance, and strength training. She loves hitting up group fitness classes with her girlfriends like Body By Simone and Burn 60, and as you can see below, yoga!
To quote Elle Woods, Reese's character from Legally Blonde, "Exercise gives you endorphins. Endorphins make you happy!"
Looks like she was getting her fitness in with costar, Mindy Kaling in New Zealand. We can't wait to see her and Reese in A Wrinkle in Time!