SWEAT App BBG Stronger News
Kayla Itsines's New "BBG Stronger" Is Live on SWEAT — We Got an Exclusive Workout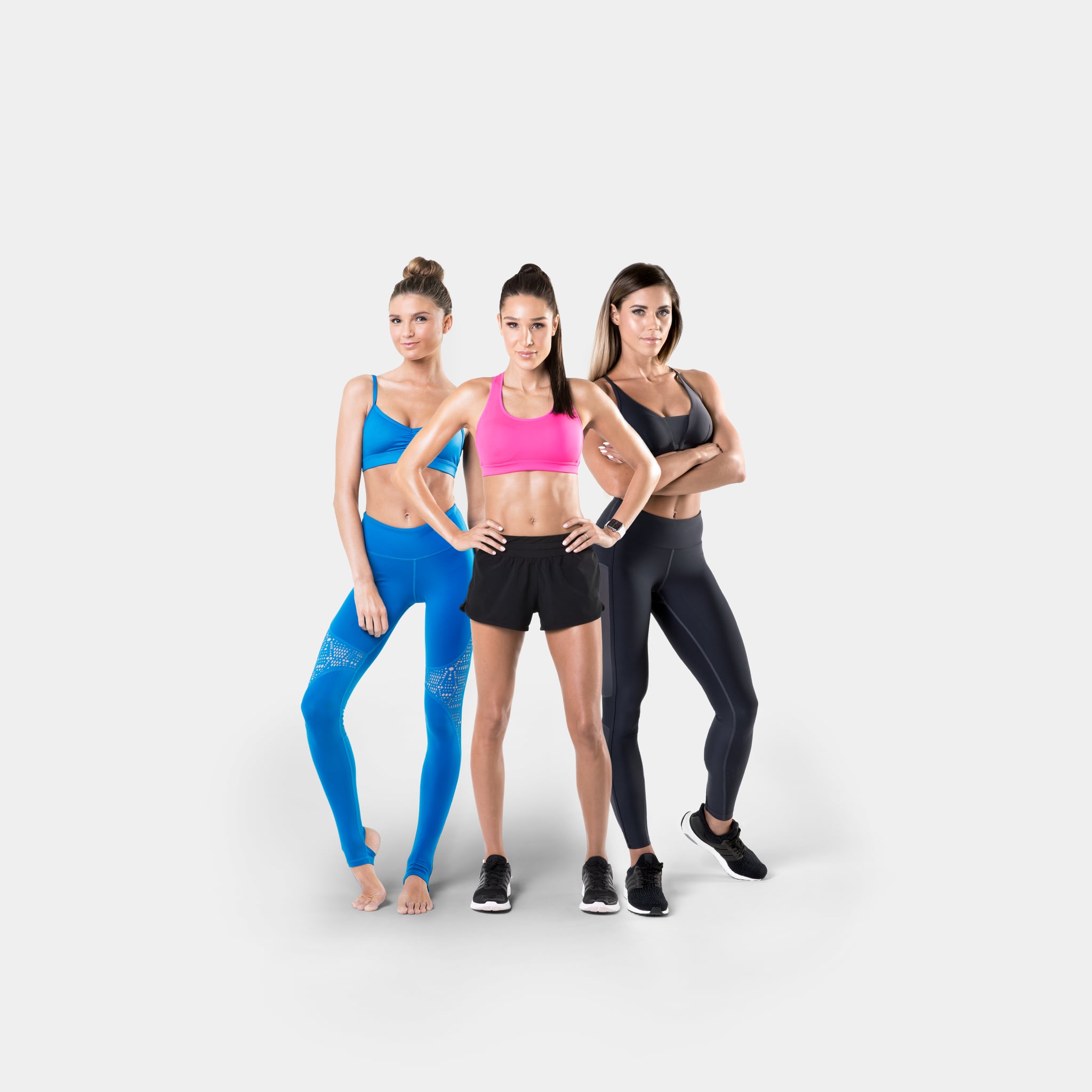 BBG and Kayla Itsines fans, we have some major news for you. If you've been obsessed with the original BBG and the SWEAT app, then you might want to hold onto your seat.
Today the SWEAT team — founded by Kayla's partner Tobi Pearce in 2016 — has just announced three incredible new programs, featuring Kayla and two all-star trainers who you'll likely recognise. These programs were created to "focus on all facets of health and well-being," according to the team, including "exercise performance, post-pregnancy training, wellness, mindset, nutrition, rehabilitation, and rest." The updated app has over 750 exercises with over 450 recipes (thanks to the robust nutrition plan), and "combines the most sophisticated technology platform with the world's best trainers, setting a new standard for the fitness industry."
When we spoke to the SWEAT team on the phone last week, they gave us a first look at these features and told us "you don't have to leave the app." And it's true — from logging your water intake to making a grocery list, scheduling your yoga for the week and doing your weightlifting exercise while tracking your activity, it truly is comprehensive and thoughtful and provides a 360-degree approach to fitness and health.
Without further ado, the exciting updates:
BBG Stronger
Love BBG, but hoping to start lifting heavy? Your dreams have come true. "After three years of success with the BBG, Kayla Itsines has released her brand new BBG Stronger program, which is available alongside her globally renowned BBG Program in SWEAT," the SWEAT team told POPSUGAR.
This includes videos of Kayla demonstrating how to use gym machines and weights. Read: this will obliterate gym-timidation. It'll be like having a personal trainer in your pocket . . . a cute Australian personal trainer. "From week 1 onwards [sic] I will take you on a journey where I slowly introduce you to gym equipment, allowing you to take your strength to another level," Kayla said in an Instagram post.
Yoga and Postpartum
Ultrapopular Australian yogi Sjana Elise is featured on SWEAT for her "Body and Mind" program, while trainer Kelsey Wells has created her new post-pregnancy SELF ("Strong Empowered Life through Fitness") program exclusively for SWEAT. You've more than likely seen each of these ladies on social media, as collectively they have over 2 million followers on Instagram alone.
Mix and Match
While each of these programs (BBG, BBG Stronger, BAM, and SELF) are individual and complete 12-week programs, you can mix and match. Are you a new mum who likes to lift weights and do yoga? You can sprinkle in a bit of each program to your customisable and personalised schedule.
The SWEAT team is calling it "the Netflix of fitness" — the on=demand streaming and personalisation really do create a Netflix-like service. SWEAT and chill? Wait . . .
SWEAT founder Tobi Pearce said in his latest Instagram, "SWEAT is a place for women seeking education, inspiration, and support for their health and fitness goals. We aim to provide the best in workouts, education and more."
Sneak Peek
Here's an example of what you'll find — Kayla's Week-5 Full-Body Workout:
Instructions: Set your timer for seven minutes and aim to complete the exercises in the below circuit as many times as you can before the timer goes off! While you're aiming to complete each exercise as quickly as possible, it is important that you maintain proper technique throughout.
Single Arm Reverse Fly, 20 reps (10 per side): Remove any attachments and set the cable pulley at shoulder-height. Resting your right hand on the cable bar at approximately shoulder-height, plant both feet on the floor slightly further than shoulder-width apart. Place your left hand on the cable end in a pronated grip (palm facing down) and extend your arm in front of your chest. This is your starting position. While maintaining a slight bend in your elbow, draw the cable outwards until your left hand is in line with your left shoulder. You should feel a small squeeze between your shoulder blades. Slowly release the cable to return to the starting position. Repeat for the specified number of repetitions.
Commando, 20 reps (10 per side): Start by placing your forearms (wrist to elbow) on the floor and extending both of your legs behind you, resting on the balls of your feet. This is called a plank position. Release your right forearm and place your right hand firmly on the floor directly below your right shoulder. Push up onto your right hand, followed immediately by your left in the same pattern. Ensure that you brace through your abdominals to prevent your hips from swaying. Return to plank position by releasing your right hand and lowering onto your forearm, before doing the same with your left hand. Repeat this exercise, starting with your left hand. Continue alternating between right and left for the specified number of repetitions.
Medicine Ball Lunge and Twist, 20 reps (10 per side): Holding a medicine ball with two hands directly in front of your chest, plant both feet on the floor slightly further than shoulder-width apart. Take a big step forward with your right foot. As you plant your foot on the floor, bend both knees at approximately 90 degrees. This is called a lunge position. If done correctly, your front knee should be aligned with your ankle and your back knee should be hovering just off of the floor. At the same time, twist your torso over your right (front) leg and gently touch the outside of your right hip with the medicine ball. Push through the heel of your right foot and toe of your left foot to extend both legs. Transfer your weight onto your right foot and take a large step forward with your left foot. Repeat with your left leg forward. Continue alternating between right and left for the specified number of repetitions.
Skipping, 50 reps: Standing on the balls of your feet, hold one skipping rope handle in your right hand and the other in your left. Step your feet in front of the skipping rope to begin. Swing the rope upwards and over your head through small rotations in the wrist. As the rope is about to touch the floor, quickly jump upwards to allow it to swing under your feet and behind your body. Repeat for the specified amount of time.