Selena Gomez For Puma
Selena Gomez Is the Newest Face of Puma
One of our all-time favourite celebs has teamed up with one of our all-time favourite fitness brands for an exceptionally exciting new collaboration: Selena Gomez is the new face of Puma!
According to Vogue, it's a "long-term partnership" that will be an "ongoing series of projects, as [Selena] has been tasked to design product and help direct future campaigns." In her interview with Vogue, she said that trainers have been changing her life, saying her entire shoe ccollection now primarily comprises trainers (she packed 20 pairs for her shoot in New York). It totally makes sense that she (and her beau, The Weeknd) would be collaborating with Puma to create some superstylish streetwear and trainers.
"Being part of the PUMA family is very exciting for me," said Selena Gomez in a press release. "PUMA has changed the game when it comes to the mash-up of athletic wear and fashion. It's amazing to see this influence on style and culture and I'm excited to be a part of it. I am hoping that we can create something special together. We already have some really cool projects in the works."
Fearless talent and 👑 of Instagram joins the family. @selenagomez #DoYou pic.twitter.com/sVK7WvCcBM

— PUMA (@PUMA) September 18, 2017
Selena just shared this video that Puma subsequently tweeted, gushing about her excitement for the shoot (and talking about how she's going to be "semi kind of living" in New York). We can't wait to see what comes out of this collab — and we NEED that velvet top; cue the preorder!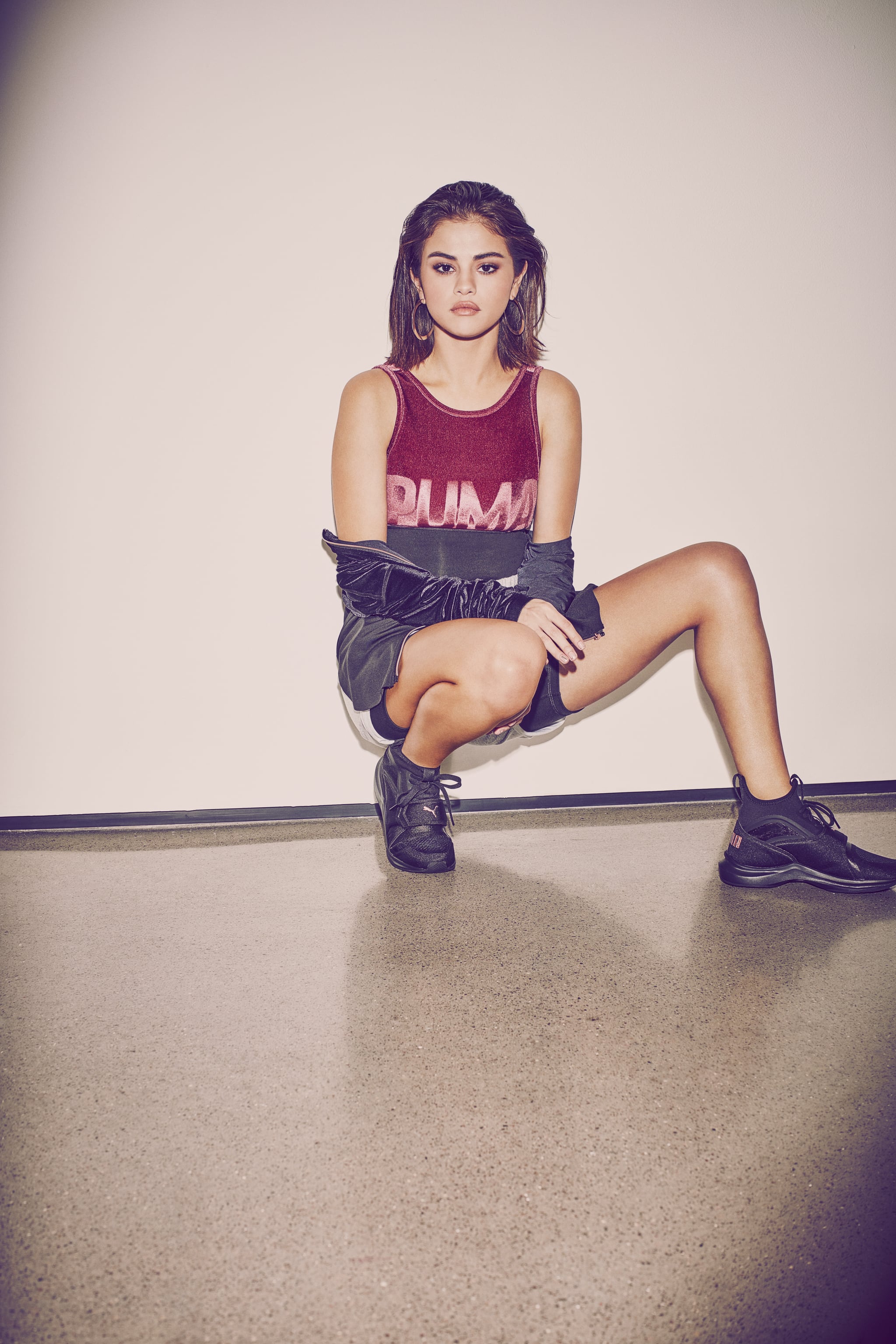 Image Source: PUMA