Simone Biles US Championships 2018
The 2020 Olympics Are 2 Years Away, and Simone Biles Already Looks Gold Medal Ready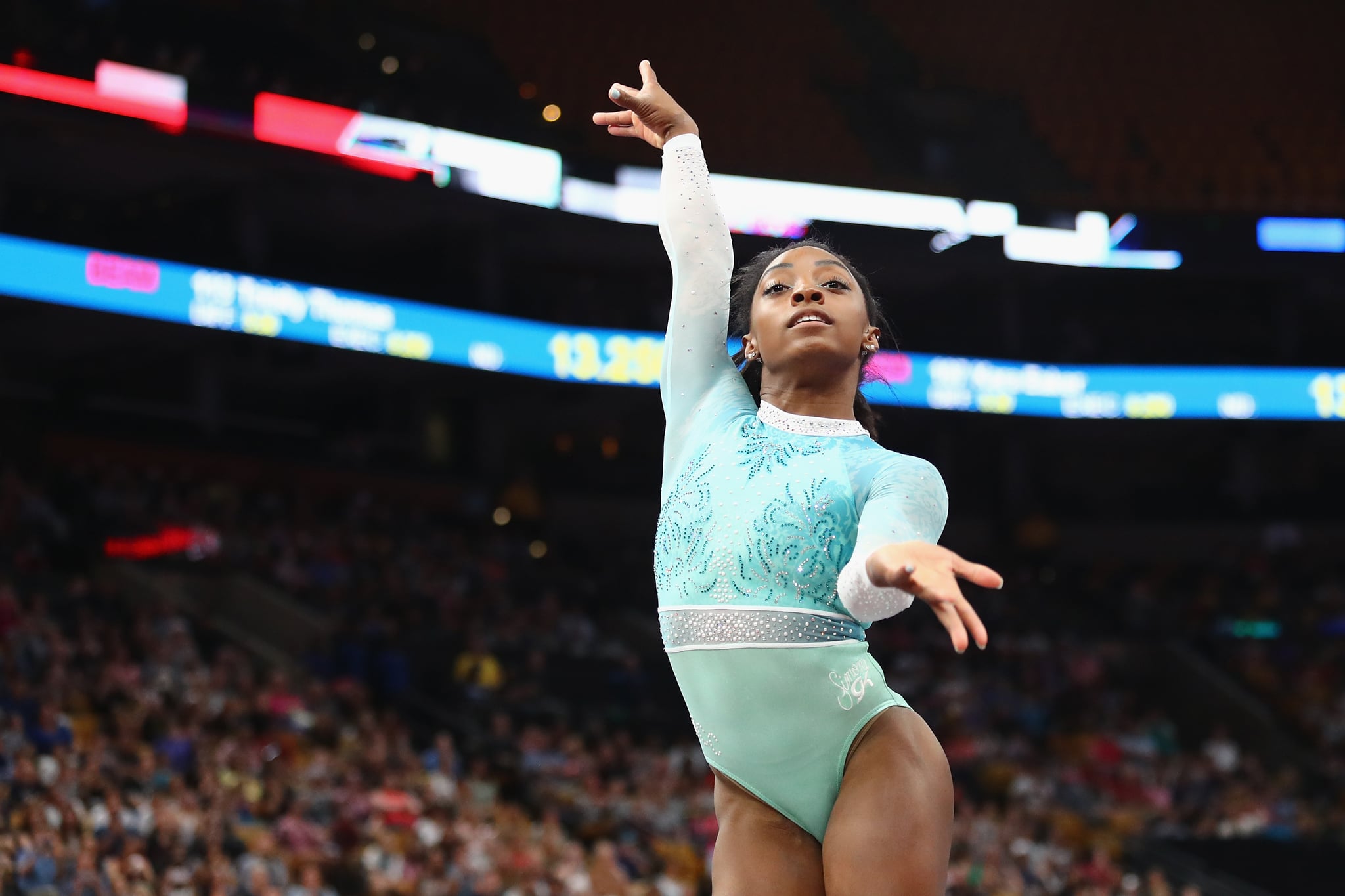 Five-time Olympic medalist Simone Biles just made history, winning her fifth US Championship this past weekend in Boston. Simone is the first woman to win five gold medals at the national championships since Dominique Dawes in 1994.

For Simone, this meet wasn't about making history — it was about working on pre-meet nerves, consistency, and confidence, which is often the difference between a good athlete and a great athlete.
After taking over a year off from competing, Simone told NBC, "It feels really special coming back after such a long break and being able to keep up with the other girls." Simone's two-day competition was nearly perfect with only three floor exercise passes that went out of bounds and a few minor errors on the uneven bars and balance beam.

When asked how she would grade her performance, Simone smiled and said, "I'd give it a B-plus." If this was just a "B-plus" performance the world better watch out.
Watch Simone's electrifying floor routine in the video above.
Image Source: Getty / Tim Bradbury