Simple Ways to Get Rid of Stress
5 Simple Ways to Wave Goodbye to Stress Every Day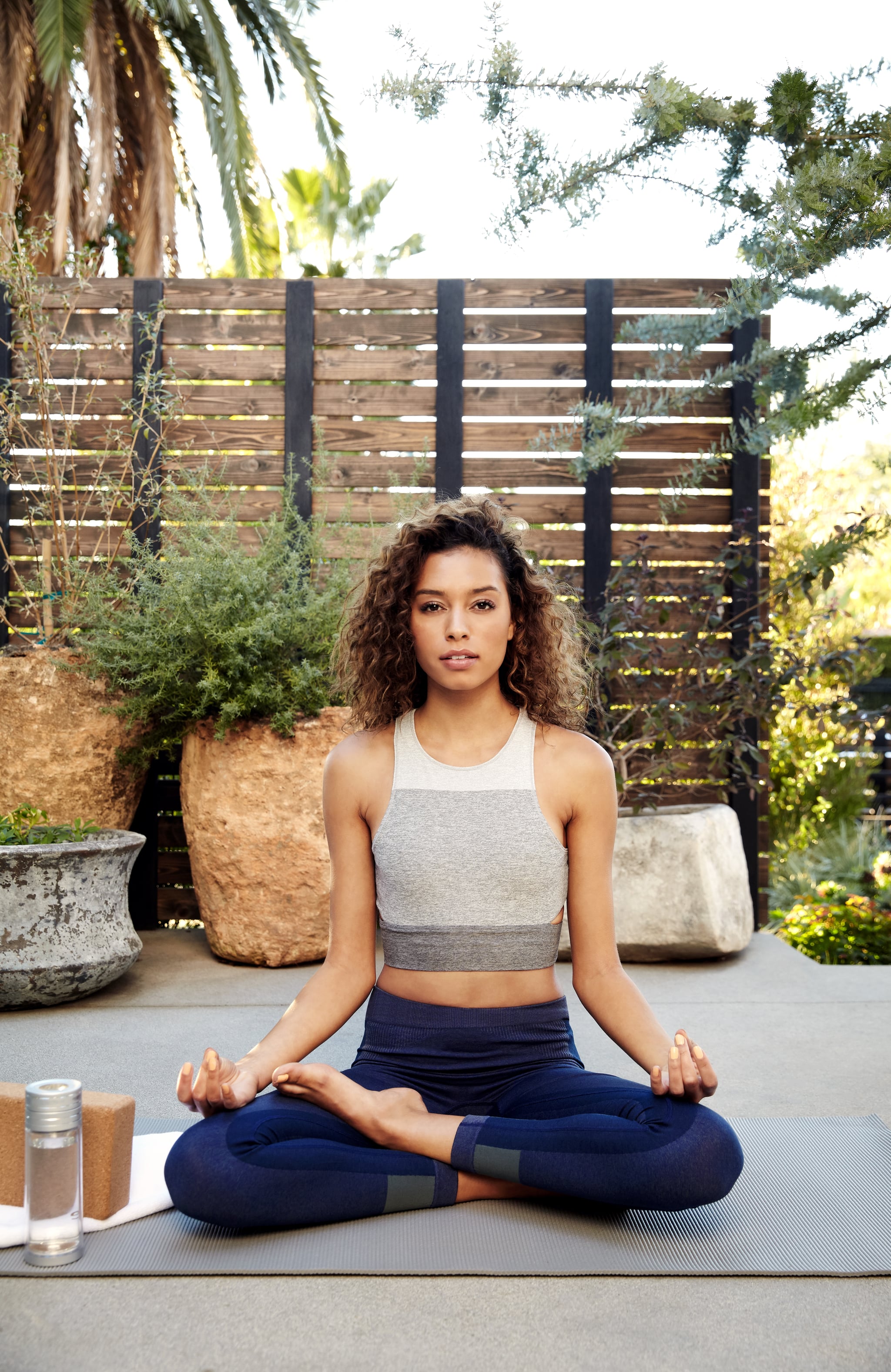 It's easy to get overwhelmed by the stresses of everyday life when you can't seem to find the time for a yoga practice or some calming meditation.
Luckily, there are simple ways you can hack away at stress, that can fit easily into your hectic schedule. Founder of Fat Buddha Yoga Jessica Skye recently shared five easy tips to instantly calm a chaotic day with GLACÉAU smartwater, and we're sharing them below.
Stop and Breathe
Stop for a moment and observe how you're breathing. Breathing through either your nose or mouth says a lot about your energy — short shallow breaths suggest low drive and higher stress levels. Relax yourself by simply inhaling and using the full capacity of your lungs, sending calming signals to the brain, releasing anxiety and boosting vitality levels. Sometimes, rejuvenation is simply a breath away.
Sit and Stand Tall
Your body positioning can contribute to your stress levels. If you're used to hunching over at your desk with your ears near your shoulders, start checking and correcting yourself at random times. Improving your posture allows you to breathe deeper, which in turn relaxes you.
Instantly improve your posture by lengthening from the crown of your head and neck and sliding your shoulders away from your ears to relax the muscles — always remembering to keep your spine long and your core strong.
Watch Your Face
Sometimes we create and hold stress in the body unknowingly. As well as regulating your breathing, try to consciously avoid frowning and clenching your jaw. Not only will you feel more relaxed, you'll look it too.
Be an Everyday Yogi
Make time to practice your yoga or go into a de-stressing meditation everyday. If you're short on time and can't make it to your favourite class but still need to release some tension, the remedy can be as simple as finding a quick yoga video to practice for five minutes before bed or a quick early-morning meditation.
Keep Hydrated
One bonus tip on us – drink a little more water. We're an average of 65%-70% water, so make sure you keep hydrated, especially when working out and on the go. Whether you gulp or sip — staying hydrated is a pretty smart thing to do.
Image Source: POPSUGAR Photography / Sheila Gim