Are Smoothies Healthy? An RD Explains
Are Smoothies Actually Healthy? A Dietitian Explains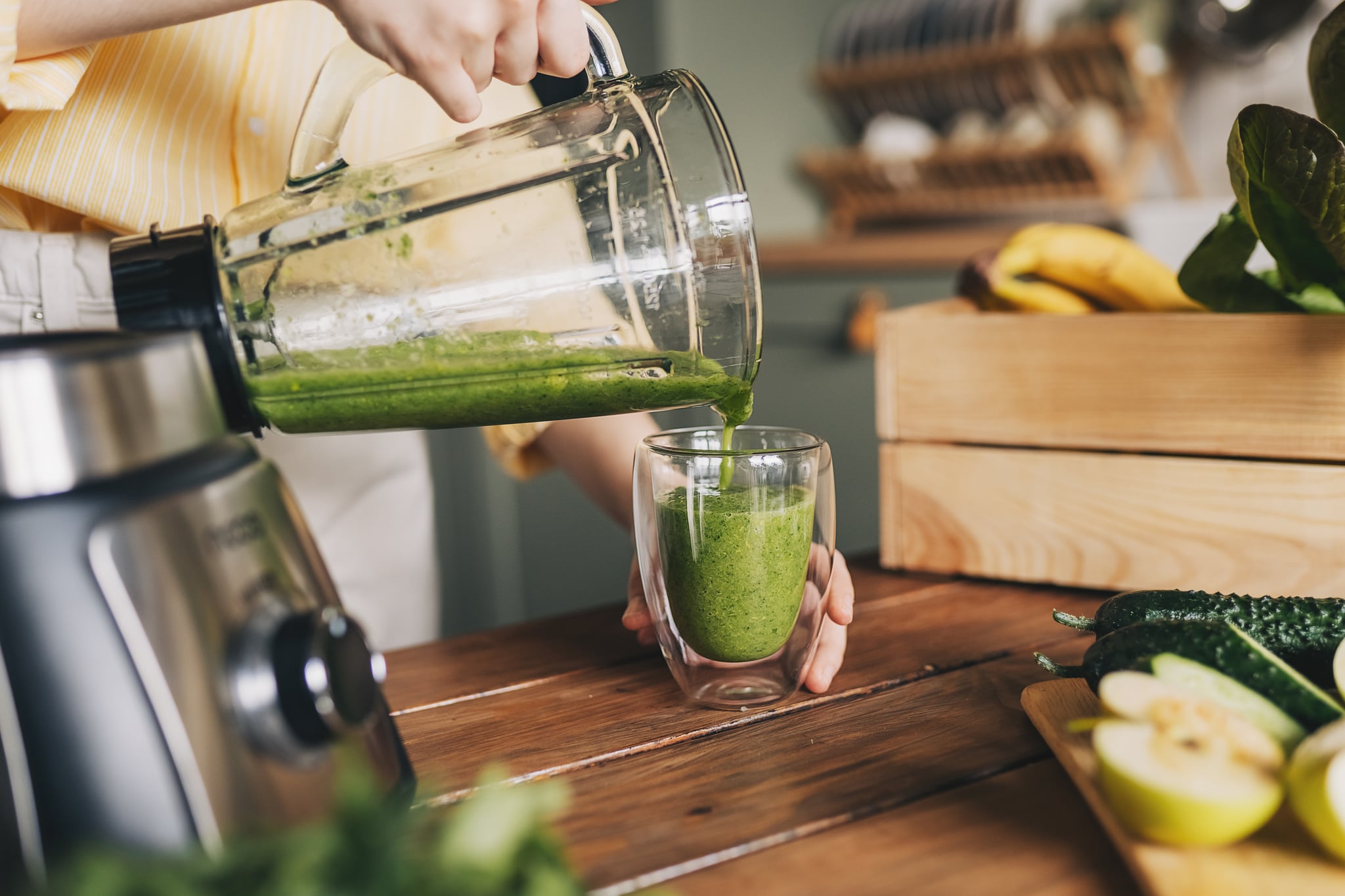 It doesn't get any easier than tossing ingredients into a high-power blender and pressing a button when you need some food in your belly. Perhaps the ease of making smoothies is one reason they're so popular. Combine the convenience factor with the ability to customise the concoctions with a wide variety of good-for-you foods and the fact that they taste delish, and it's no wonder the global smoothies market is estimated at over $27 billion.
But are smoothies actually healthy? As a registered dietitian for over 20 years, I have difficulty answering that question with a simple "yes" or "no" response. Here's why.
What Can Make Smoothies Healthy or Unhealthy
Smoothies are often made by blending various ingredients, including fruit, veggies, milk, and yoghurt — but they're fair game for pretty much anything. Since there are infinite ways to create a smoothie, determining whether or not smoothies are healthy ultimately depends on what's inside.
I'll call out my husband's go-to smoothie recipe as an example of how smoothies can become relatively unhealthy, depending on which ingredients are used. His favourite smoothie includes two bananas, a serving of sugar-added strawberry yoghurt, a tablespoon of honey, and a splash of milk. While I'm always happy to see people trying to eat more fruit and low-fat dairy, I'm constantly explaining to him that his smoothie recipe doesn't have the ideal balance of carbohydrates, healthy fat, fibre, and protein to help him feel satisfied.
His smoothie, while delicious, contains over 65 grams of sugar, with 33 grams being added sugars (not naturally occurring), which means it has more sugar than a can of regular soda. Sugar isn't evil, but that's a lot of it; the American Heart Association recommends adults limit their daily added-sugar intake to no more than 25 to 36 grams per day (depending on sex), because consuming too much can contribute to health problems such as type two diabetes and heart disease. Yes, it also contains micronutrients and some protein, making it a better choice than a can of pop, but his recipe is not one I'd encourage people to follow if they're trying to support their health.
That said, enjoying a smoothie while supporting a healthy lifestyle is entirely possible. With the right balance of ingredients that contain carbs, healthy fats, fibre, and protein, smoothies are absolutely something that I recommend as an RD.
How to Make a Balanced, Satisfying, and Nutritious Smoothie
Smoothies can be a satisfying nutrient-dense choice or a sugar bomb, depending on how you make it and how large your portion is.
To make a balanced and nutrient-dense smoothie that fits into a healthy lifestyle — and won't leave your tummy grumbling shortly after you enjoy your drink — including the following ingredients can help:
Protein: This important nutrient promotes satiety. While protein powder is an option, you don't need the supplement to add protein to your smoothie. There are plenty of whole-food protein sources you can add to your smoothie like plain Greek yoghurt, cottage cheese, or nut butter.
Fruit: Use fresh or frozen fruit for natural sweetness and energy (I love using pitted prunes and a frozen banana for added flavour with no added sugar).
Fats: Healthy fat for even more satiety, like nut butter, avocado, or chia seeds.
Vegetables: Add veggies for filling and gut-health-supporting fibre, plus micronutrients. Try bland veggies like frozen riced cauliflower or courgette — you can hardly taste them. Even leafy greens like spinach or kale can be easily covered up by the other flavours in a smoothie, meaning this is the perfect way to sneak more servings in.
Liquid: You'll need a liquid to blend your smoothie well. You can go for water, or choose one with additional nutrients, like milk, a plant-based milk alternative, coconut water, or 100 percent fruit juice.
So, to make a 2.0 version of my husband's smoothie, I'd include only one banana instead of two, plain Greek yoghurt instead of a high-sugar and low-protein yoghurt, prunes instead of honey for natural sweetness, and the addition of frozen riced cauliflower. Those swaps give the smoothie recipe more fibre, protein, and nutrients to help it fuel the body without the same risk of a sugar crash. Adding hemp, flax, or chia seeds to the smoothie can provide an even larger boost of nutrients.
By keeping some general guidelines in mind when building a smoothie, you can have what many nutrition professionals would consider a healthy choice — and it should also help leave you feeling satisfied long after enjoying it. It's important to remember that everybody has different needs, and what may be considered "healthy" for one person may not be the best fit for another.
When in doubt, lean on your own healthcare provider or a nutrition professional for more personalized guidance on which smoothie ingredients are right for you.
Image Source: Getty / Kseniya Ovchinnikova